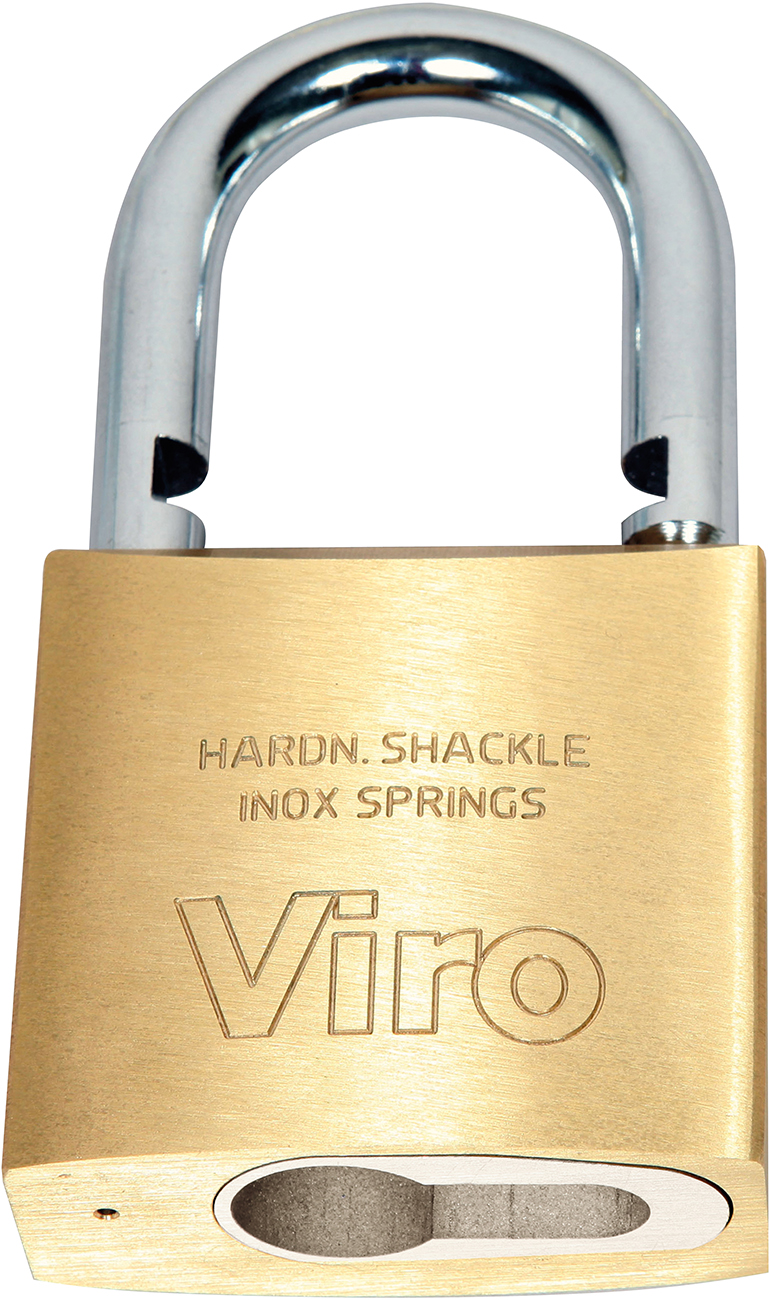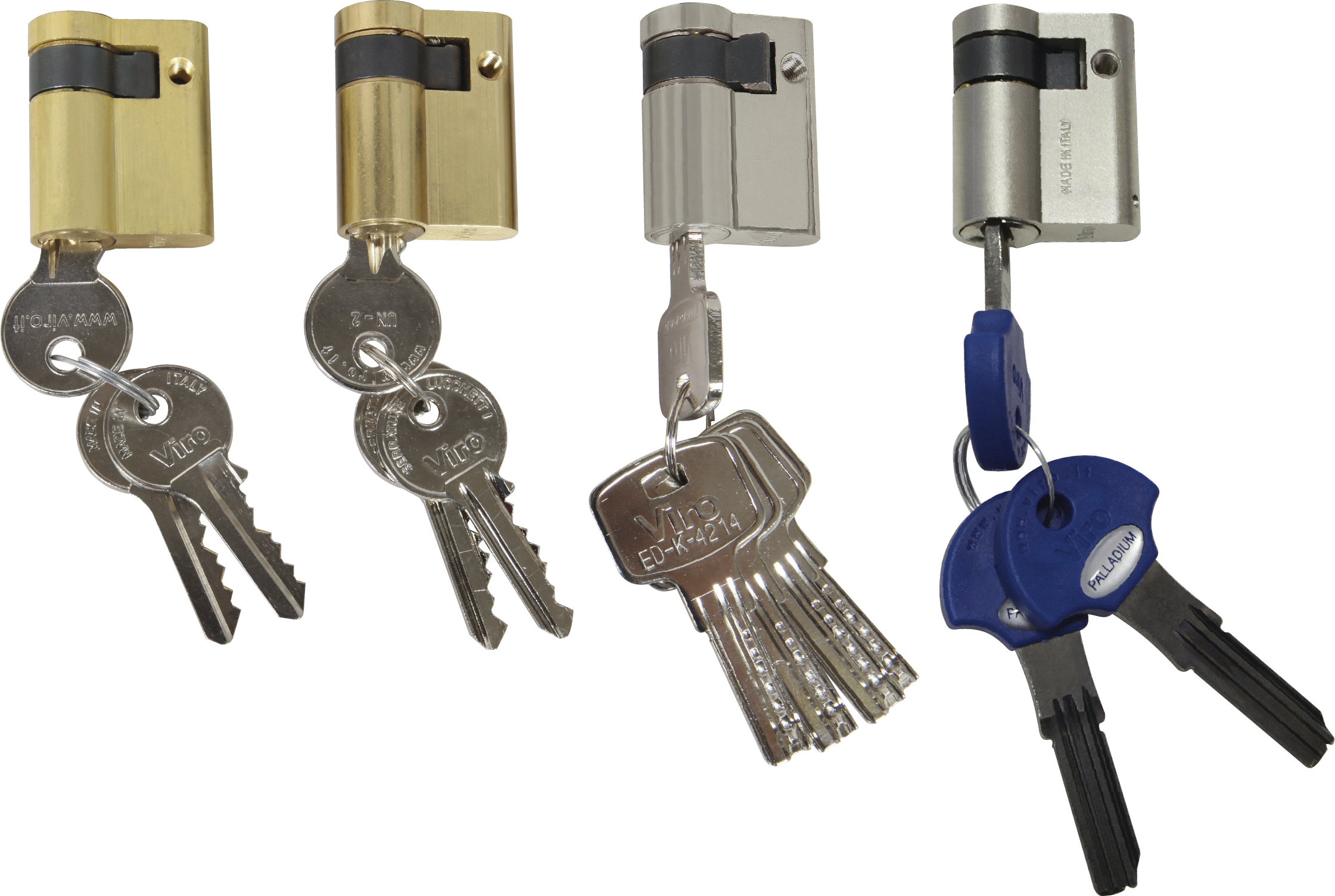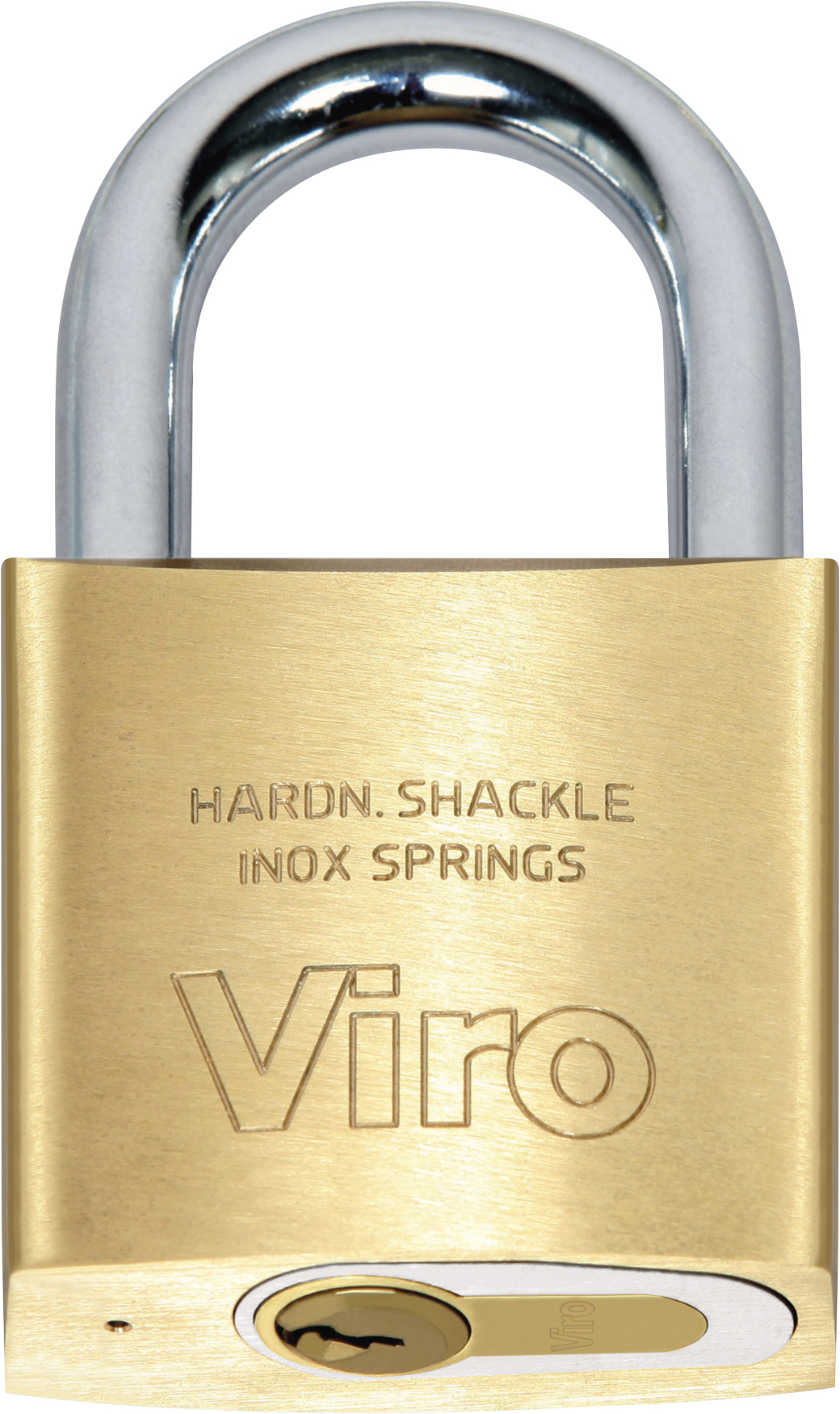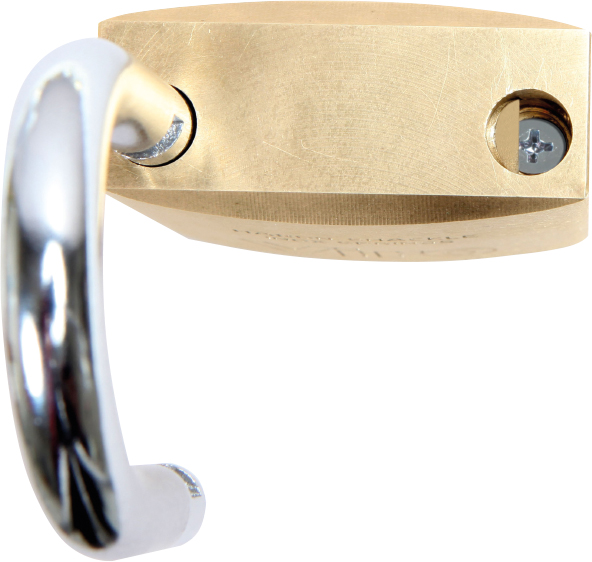 Rectangular Padlock suitable for half cylinder
This strong Viro 60 mm base padlock is designed for use with any 40 mm profile half cylinder. Easy to fit/substitute half cylinder, with the padlock open. Provides the maximum flexibility for: independently making a system with the same key or a master key; changing the bitting and the keys; keying cylinders and padlocks together easily; controlling access (e.g. using the patented profile half cylinders item 1.772.PV or item 1.772.PB).
Body:


satin brass with rounded anti-abrasion edges. Support with profiled slot for inserting and fixing the half cylinder (with the grub screw supplied).

Shackle:


case-hardened and tempered steel for ; copper, nickel and chrome-plated for .

Mechanism:


set up for use with any 40 mm () , , ;

fixing (with the screw supplied) the support with the half cylinder to the lock through the hook bolt hole (the half cylinder can only be changed with the lock open);

key removable in locked and unlocked position;

2 spring-loaded brass latches;

Packaging:


single box visual pack.

:


grub screw for fixing the half cylinder to the support;

Allen key for locking the grub screw.

On request:


(all special executions of the items listed above are available; patented profile versions .PV or .PB are also available for item no. 1.772 and 880.30.10).