Bike, scooter and motorbike locks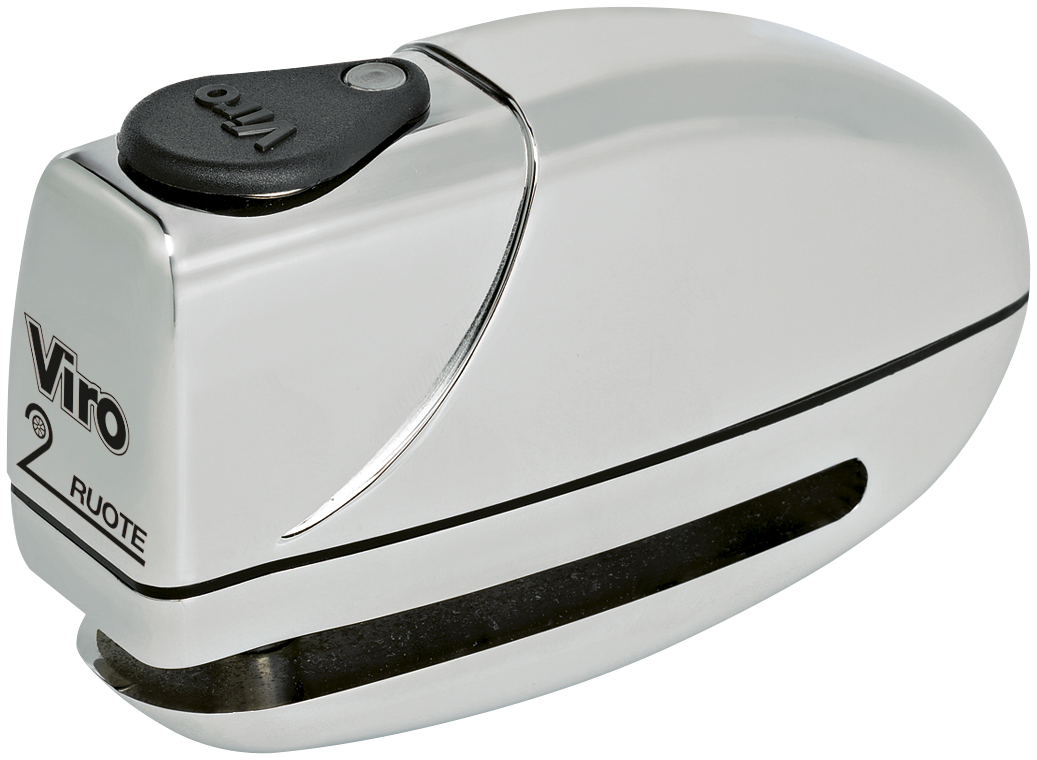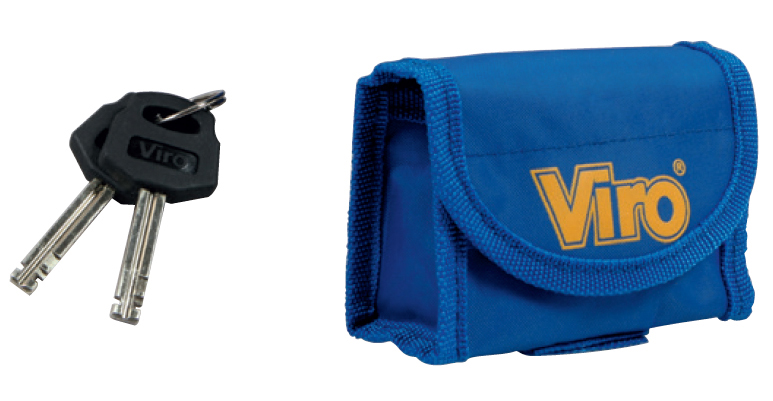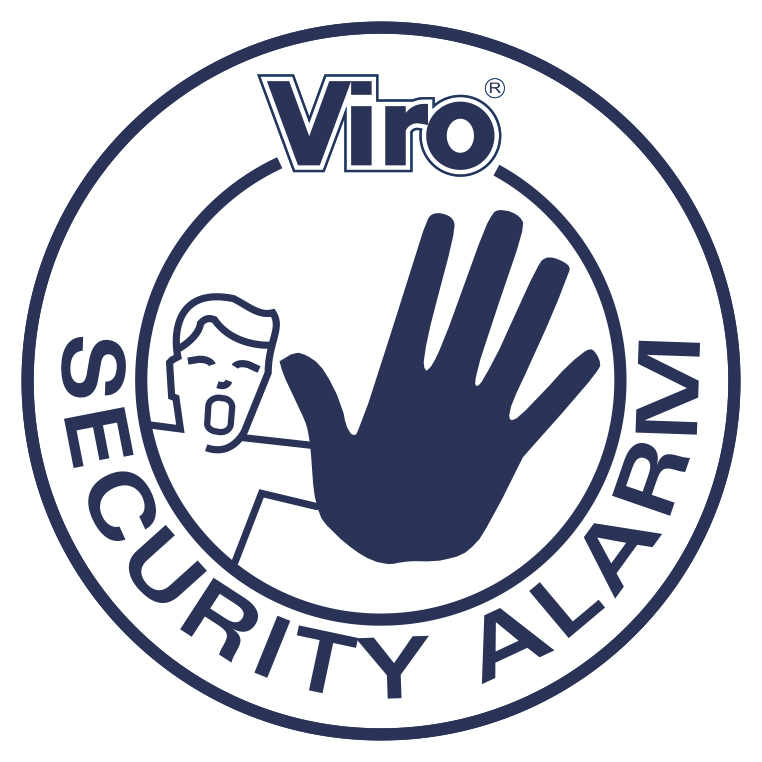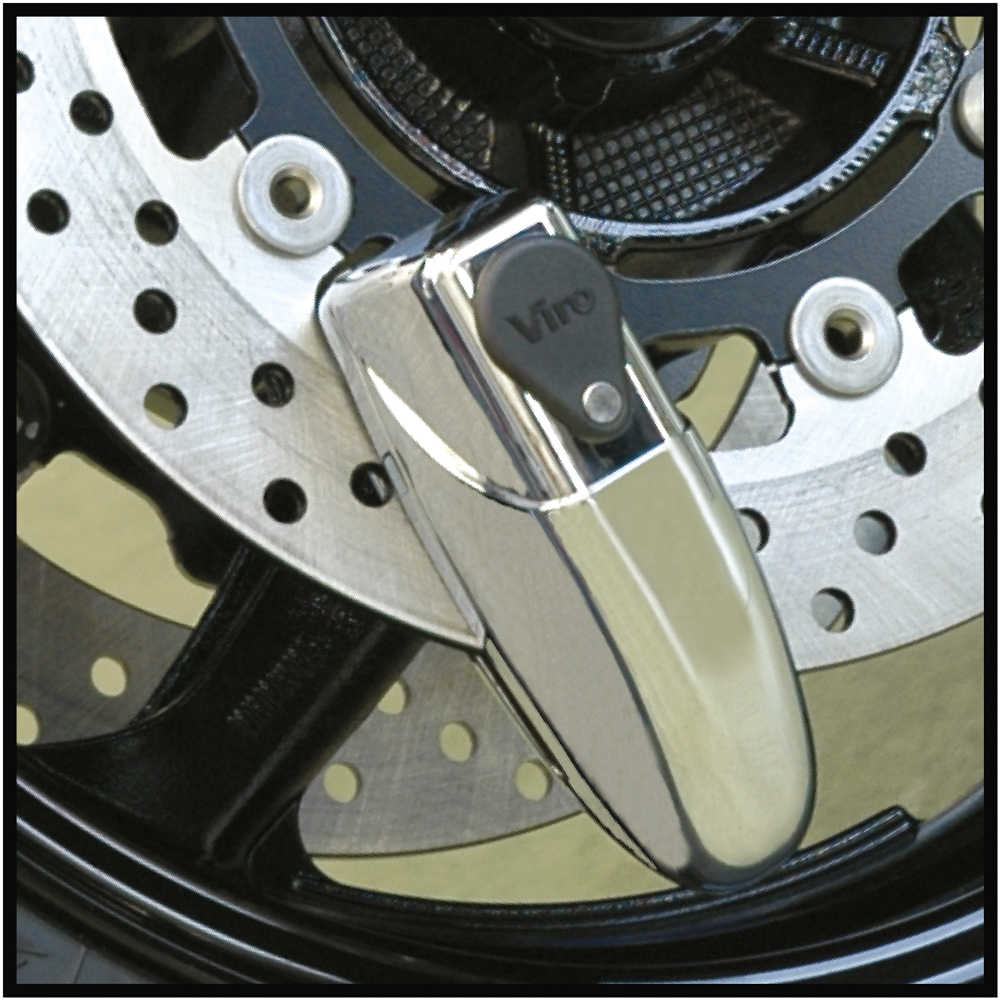 MECHANICAL FEATURES:

Body:


one-piece chrome-plated. Electronic component housing protected against splashes and dust (IP 54 certification CEI_EN 60529).

Dead-bolt:


case-hardened, tempered, copper and nickel steel, Ø 5.5.

Keys:


2 keys with ergonomic non-slip ABS cover.

Mechanism:


key locking (preventing accidental locking and electronic activation);

6 steel disc chrome-plated zamak plug covered by nickel-plate steel escutcheon;

ELECTRONIC FEATURES:

Power supply:


low consumption technology (2 long-life and easily available batteries) to extend battery life to a maximum. , .

Powerful alarm siren:


.

Acoustic signals:


indicating: ; ; "" ; .

Instruction leaflet:


simple, clear and detailed.

:


, to indicate the presence of a Viro security product equipped with an alarm.

Packaging:


Single "double blister pack", in 5 piece boxes.