Bike, scooter and motorbike locks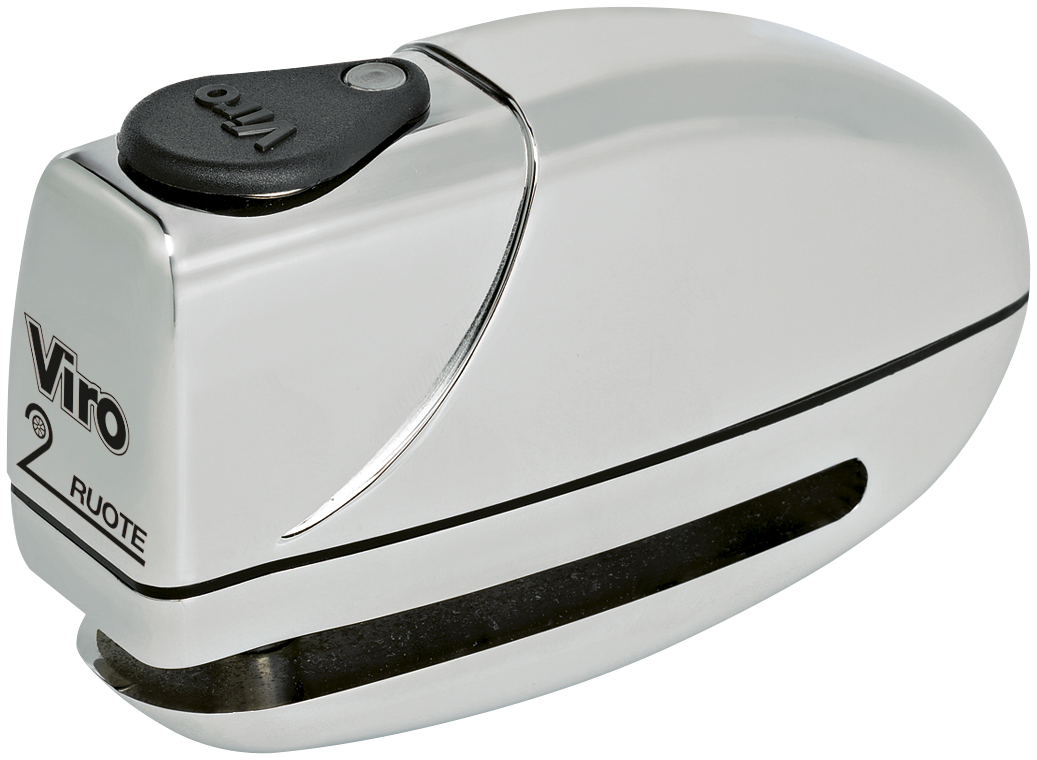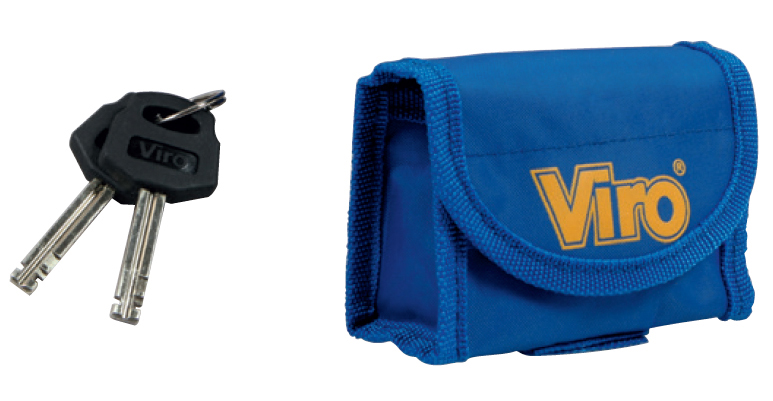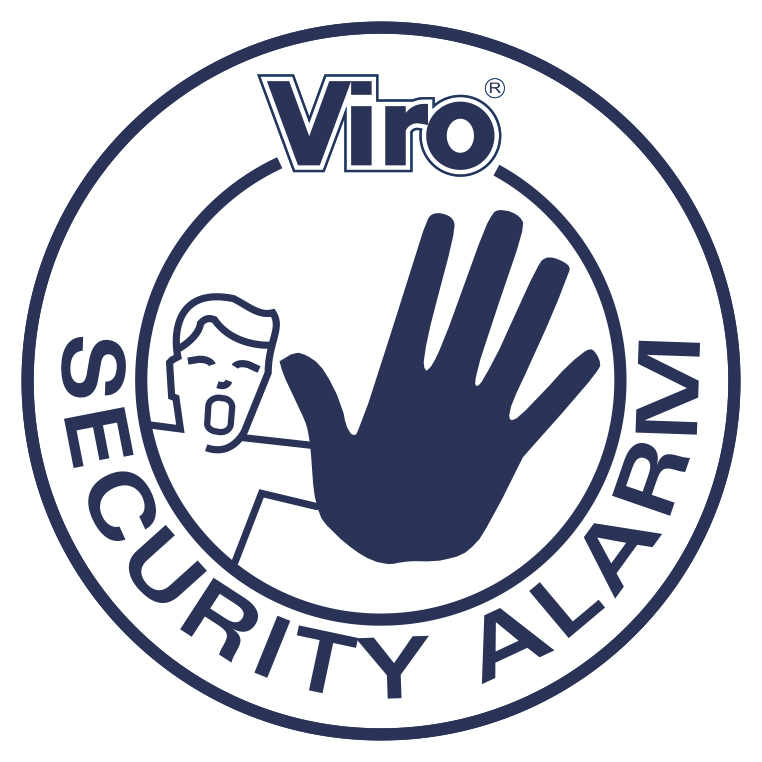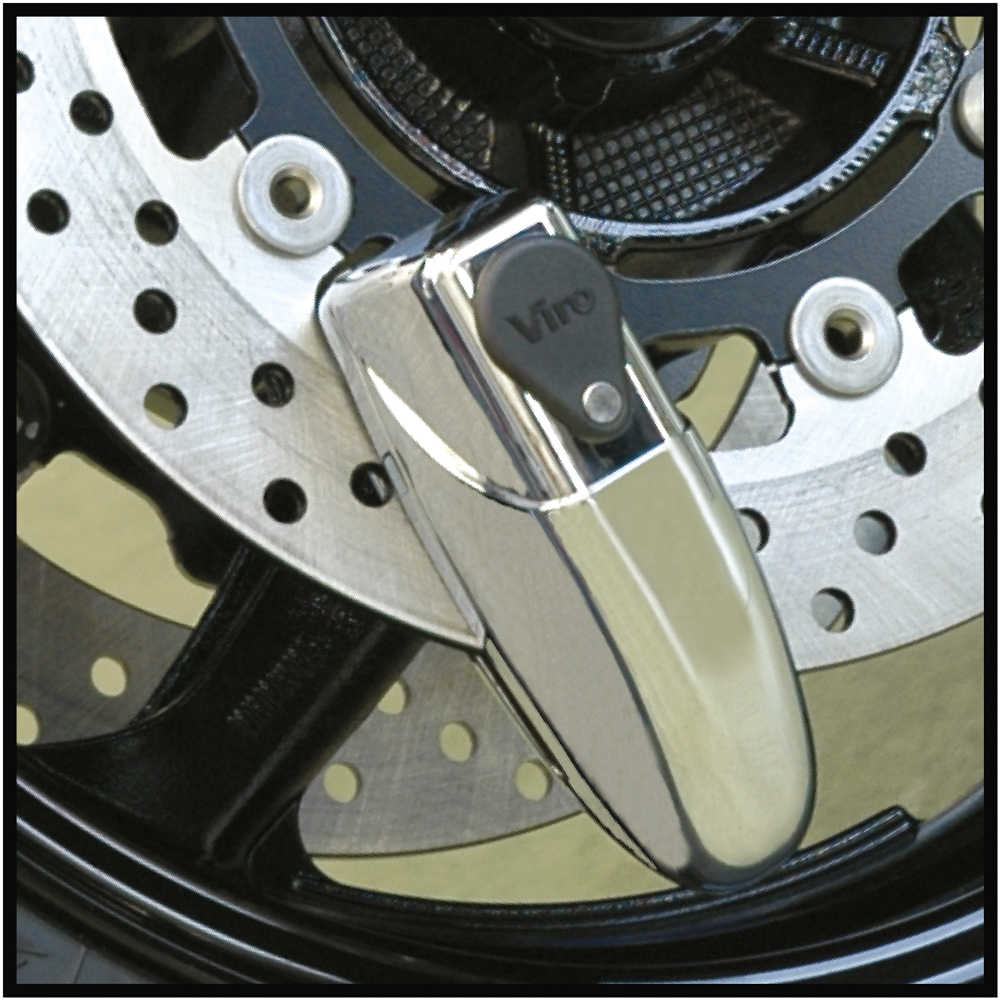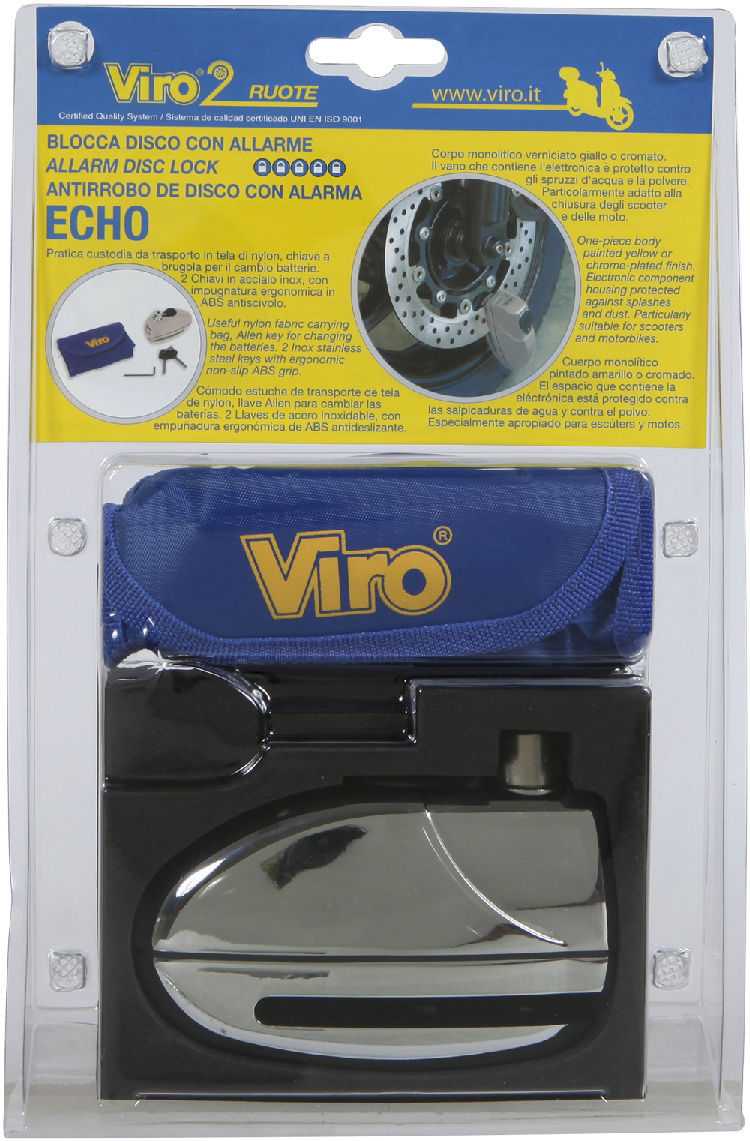 VIRO ECHO - Electronic disc lock with alarm
Exclusive Viro design disc lock, with reliable movement sensor and powerful siren. It can also emit an acoustic signal to indicate that an attempt to steal the motorbike has been made during the owner's absence. Particularly suitable for scooters and motorbikes
MECHANICAL FEATURES:

Body:


one-piece chrome-plated. ().

Dead-bolt:


case-hardened, tempered, copper and nickel steel, Ø 5.5 mm.

Keys:


supplied with 2 keys with ergonomic non-slip ABS cover.

Mechanism:


key locking (preventing accidental locking and electronic activation);

6 steel disc chrome-plated zamak plug covered by nickel-plate steel escutcheon;

ELECTRONIC FEATURES:

Power supply:


low consumption technology (2 long-life and easily available batteries) to extend battery life to a maximum, .

Powerful alarm siren:


.

Acoustic signals:


indicating: ; ; "" ; .

Instruction leaflet:


simple, clear and detailed.

:


, to indicate the presence of a Viro security product equipped with an alarm

Packaging:


single "double blister pack", in 5 piece boxes.

On request:


(photos and details of the accessories)

"reminder" cable to prevent starting with the disc lock inserted. (Item 0006).