Bike, scooter and motorbike locks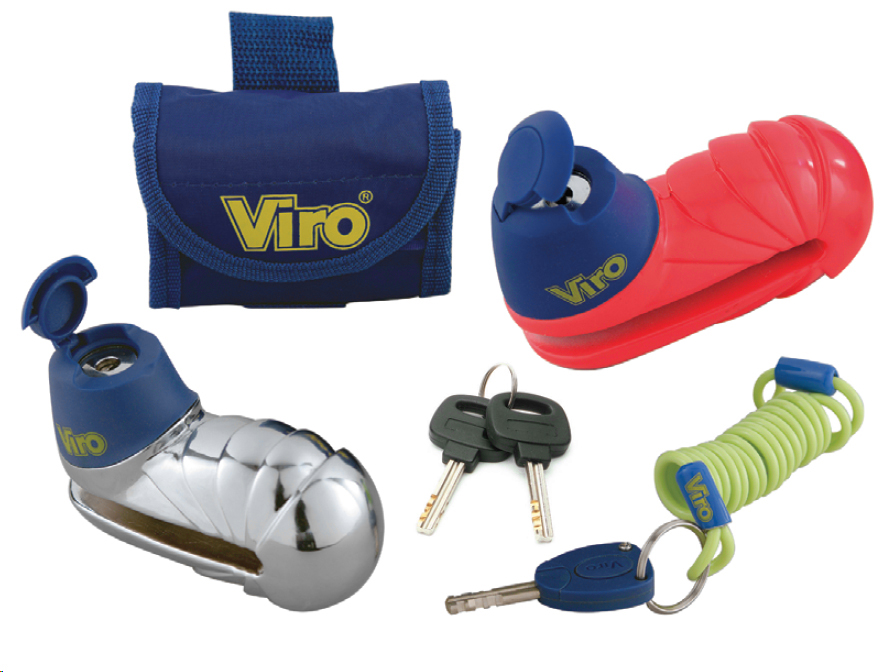 ARMADILLO
These disc locks are very sturdy and compact, particularly suitable for scooters and motorbikes.
Body:


one-piece, painted orange or chrome-plated finish. The "scaled" shape of the body makes it almost impossible to force with burglary tools.

Dead-bolt:


tempered, copper, nickel and chrome-plated steel, Ø 5.5 or 10 mm.

Keys:


supplied with 3 German silver keys with ergonomic non-slip ABS grip; one key is blue with a useful built-in light to illuminate the lock.

Mechanism:


7 disc nickel and chrome-plated plug protected by scratch-proof ABS cover;

lock protected by weather proof cap.

Supplied with:


useful nylon fabric carrying bag and "reminder" cable to prevent starting with the disc lock inserted.

Packaging:


Single "double blister pack", in 5 piece boxes.