Safes and safety cabinets
Safety box for valuables with chrome-plated zamak lock with 2 nickel-plated brass keys. Internal shelves suitable for laptops and printouts (internal shelves kit packed separately).
Low consumption electronic board. Internal power supply (4 alkaline 1.5V batteries). Non-volatile memory: the stored codes are not erased when power supply is removed.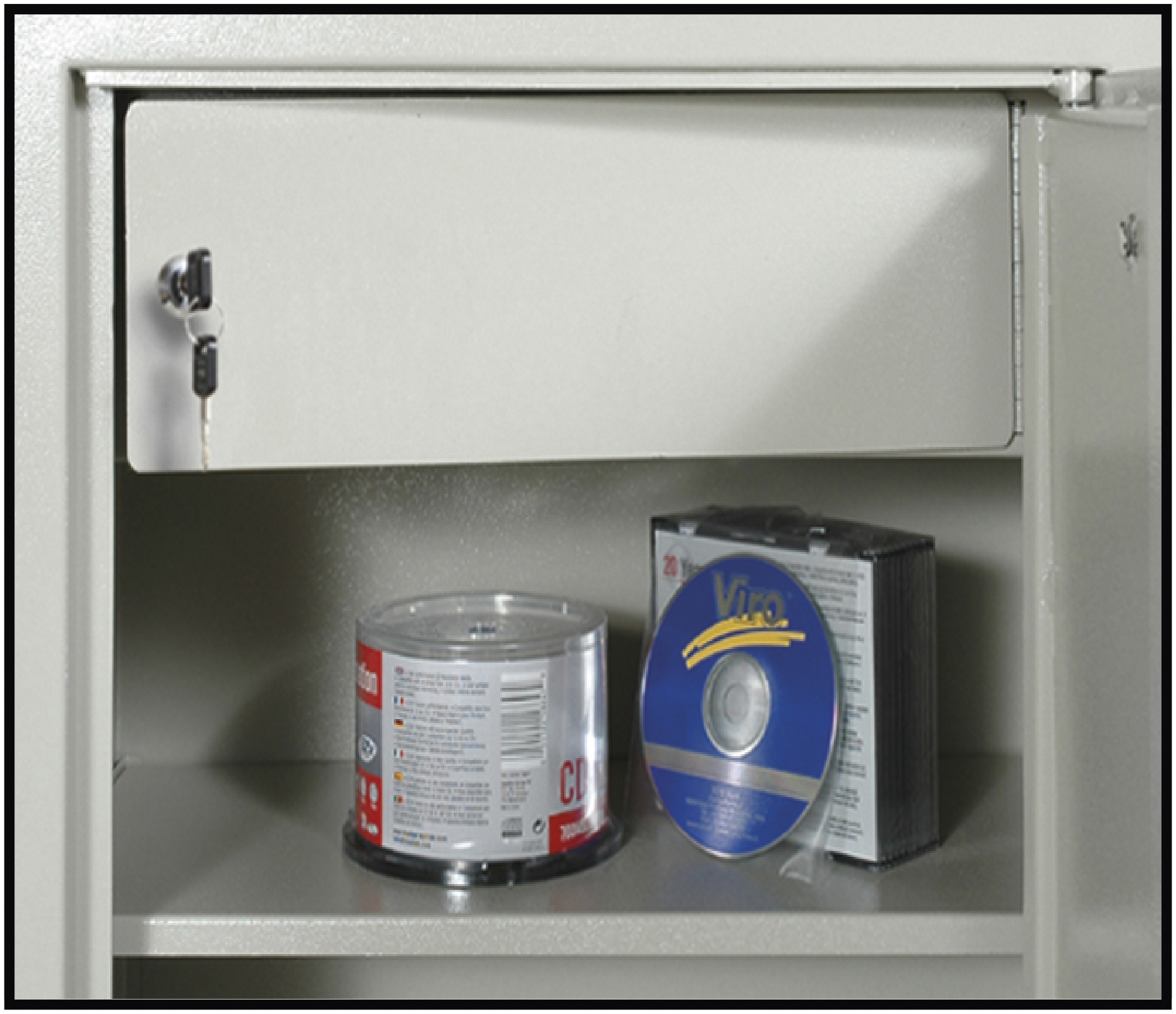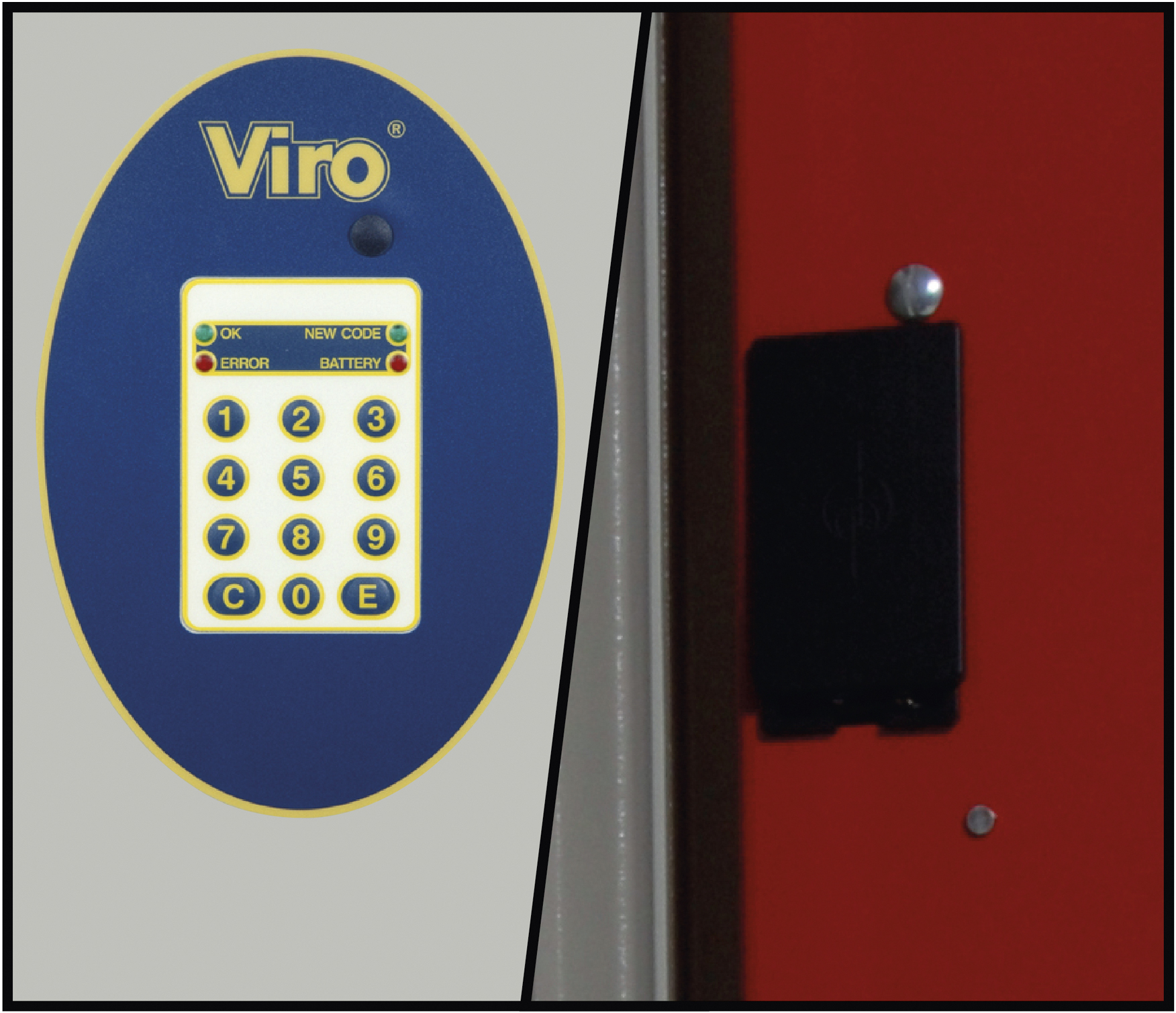 Safety cabinet - Electronic - File cabinets
The 4443.TR electronic cabinet is particularly suitable when various people must have access to the contents without the use of keys (e.g. offices, organisations, etc.).
MECHANICAL FEATURES:

Case:


1.5 mm thick . Rounded edges to avoid abrasion. 2 through holes, Ø 10 mm, on the rear for fixing to the wall with expansion plugs.

Door:


2 mm thick steel, rebated on three sides, . Door back cover 2 mm thick steel.

Hinges:


Ø 14 mm steel, fixed with Ø 7 mm steel pins.

Dead-bolts:


nickel-plated steel, rotating, resistant to attack: 2 horizontal Ø 22 mm and 2 vertical Ø 22 mm.

Thumb turn:


non-slip ABS : , , .

Mechanism:


ADA compatible keypad with Braille markings and acoustic confirmation (sightless people are able to recognize the exact layout of the keys and their activation);

the layout of the keys limits typing errors;

emergency cylinder protected by tempered and nickel-plated steel plate; supplied with 2 disc keys for emergency opening (item 052), in a sealed envelope.

ELECTRONIC FEATURES:

Power supply:


technology (4 alkaline 1.5V batteries) to extend battery life to a maximum ().

Electronic board :


protected against break-in attempts by high voltage electric shocks and against incorrectly inserted batteries (the electronic boards of most cabinets on the market are seriously damaged by incorrect battery insertion).

Connectors:


optimized number to maximize board reliability.

Non-volatile memory:


stored code is not erased if the batteries are removed.

Indicator LEDs:


(; ) (; ).

Combination:


accepts codes from 3 to 8 digits (100 million possible combinations). The code can only be changed when the door is open, using the C key on the keypad (in a position where it can not be pressed by mistake).

:


set of shelves (packaged separately). , .

Packaging:


single box.

On request:


(photos and details of the accessories)

inside lighting module (item 1.4383.0312) that lights up when the safety box is opened, for easy identification of small items inside.