Safes and safety cabinets
Safety box for valuables with chrome-plated zamak lock with 2 nickel-plated brass keys. Internal shelves suitable for laptops and printouts (internal shelves kit packed separately).
Digital weather station complete with batteries. (ITEM 4450.0315)
Low consumption electronic board. Internal power supply (4 alkaline 1.5V batteries). Non-volatile memory: the stored codes are not erased when power supply is removed.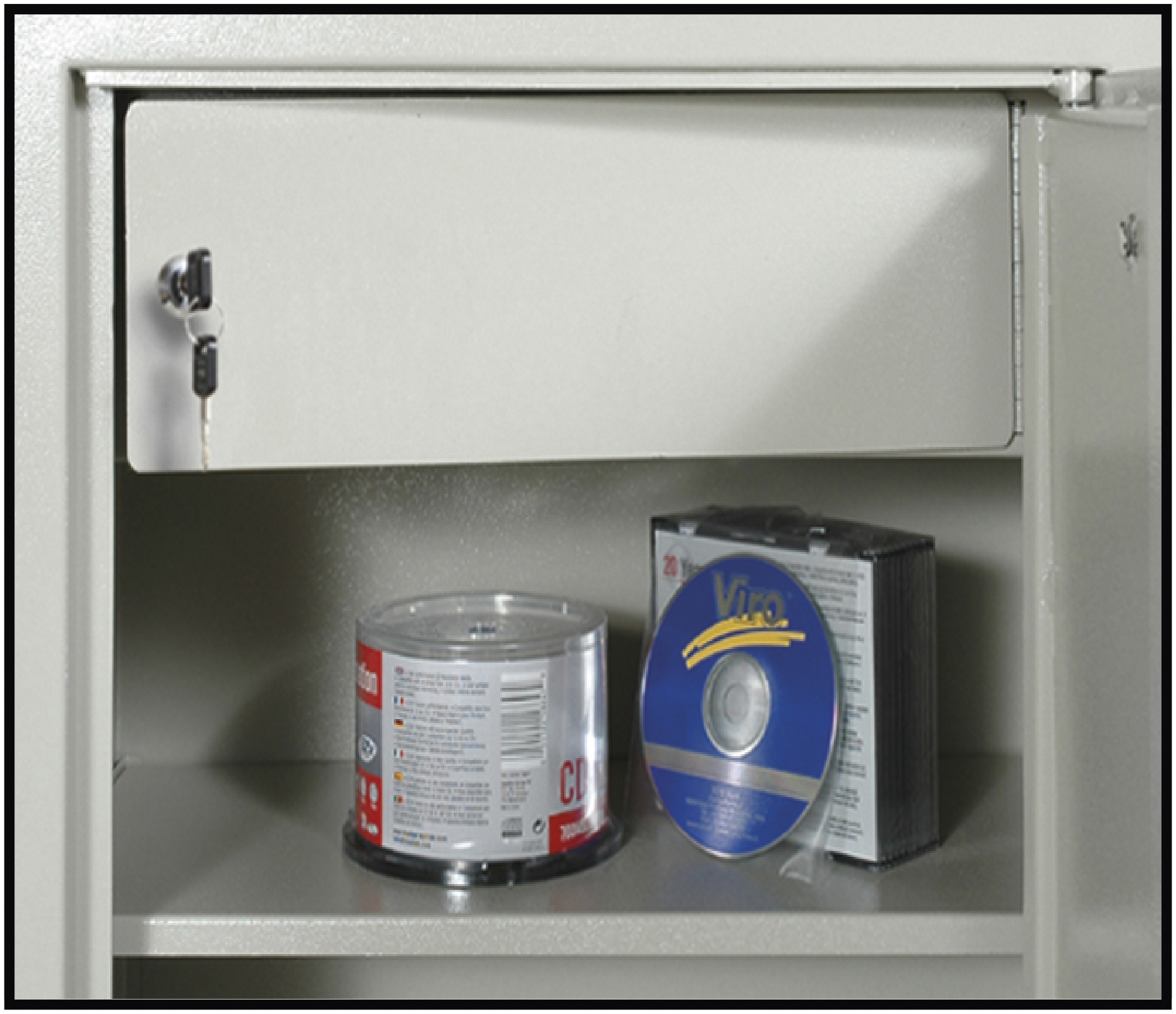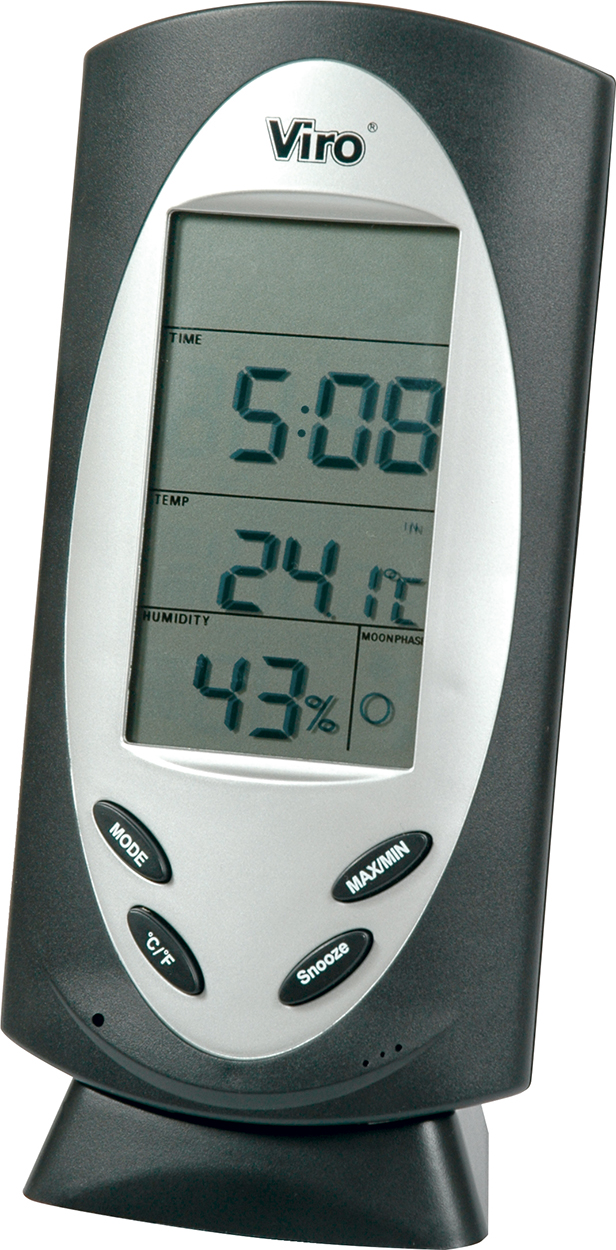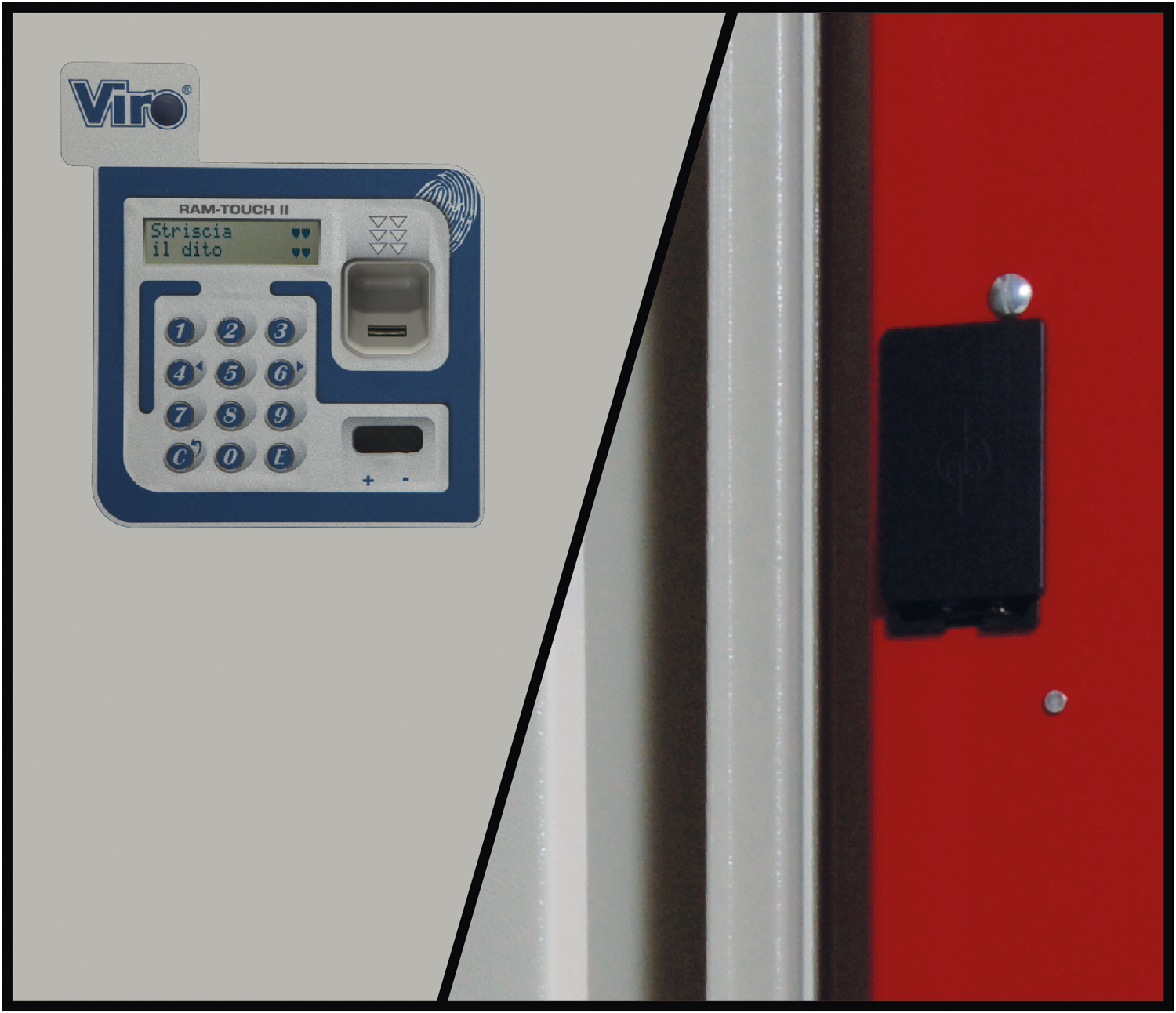 RAM-TOUCH II - Safety cabinet - Electronic - File cabinets - With digital fingerprint reader and electronic combination with display and acoustic signals
MECHANICAL FEATURES:

Case:


1.5 mm thick . Rounded edges to avoid abrasion. 2 through holes, Ø 10 mm, on the rear for fixing to the wall with expansion plugs.

Door:


2 mm thick steel, rebated on three sides, . Door back cover 2 mm thick steel.

Hinges:


Ø 14 mm steel, fixed with Ø 7 mm steel pins.

Dead-bolts:


nickel-plated steel, rotating, resistant to attack: 2 horizontal Ø 22 mm and 2 vertical Ø 22 mm.

Thumb turn:


non-slip ABS : , , .

Mechanism:


open/close control microswitch of the door;

emergency cylinder protected by burglar-resistant and anti-drill case-hardened and tempered steel plate; supplied with 2 disc keys for emergency opening (item 052), in a sealed envelope.

ELECTRONIC FEATURES:

Power supply:


technology (4 alkaline 1.5V batteries) to extend battery life to a maximum

Electronic board :


protected against break-in attempts by high voltage electric shocks and against incorrectly inserted batteries (the electronic boards of most cabinets on the market are seriously damaged by incorrect battery insertion).

Connectors:


optimized number to maximize board reliability.

Non-volatile memory:


memorized fingerprints, stored codes and data are not erased if the batteries are removed.

Illuminated display:


for (brightness and contrast can be adjusted by the user).

Function menu:


as on a mobile telephone (languages: Italian, English, Spanish, French and Russian, selected by the user).

Capacitive keypad:


. The lack of physical keys avoids the risk of breakage over time. Keypad and acustic signals (to be deactiveted by the user) make it easy and intuitive to use.

Combinations:


(10 billion possible combinations). The code can only be changed when the door is open, using the function menu.

Fingerprint memorizing:


, .

Opening delay (break-in-proof):


. (maximum delay 255 minutes).

Silent alarm:


. , , .

Vibration alarm:


set up for connection of the cabinet electronic board to a domestic alarm system; , .

Electronic block-out:


after 5 consecutive error codes (block lasting 15 min.)

Packaging:


Personalized single box.

:


set of shelves (packaged separately). , ;

USB memory disk containing operating instructions and video.

On request:


(photos and details of the accessories)

inside lighting module (item 1.4383.0312) that lights up when the safety box is opened, for easy identification of small items inside.