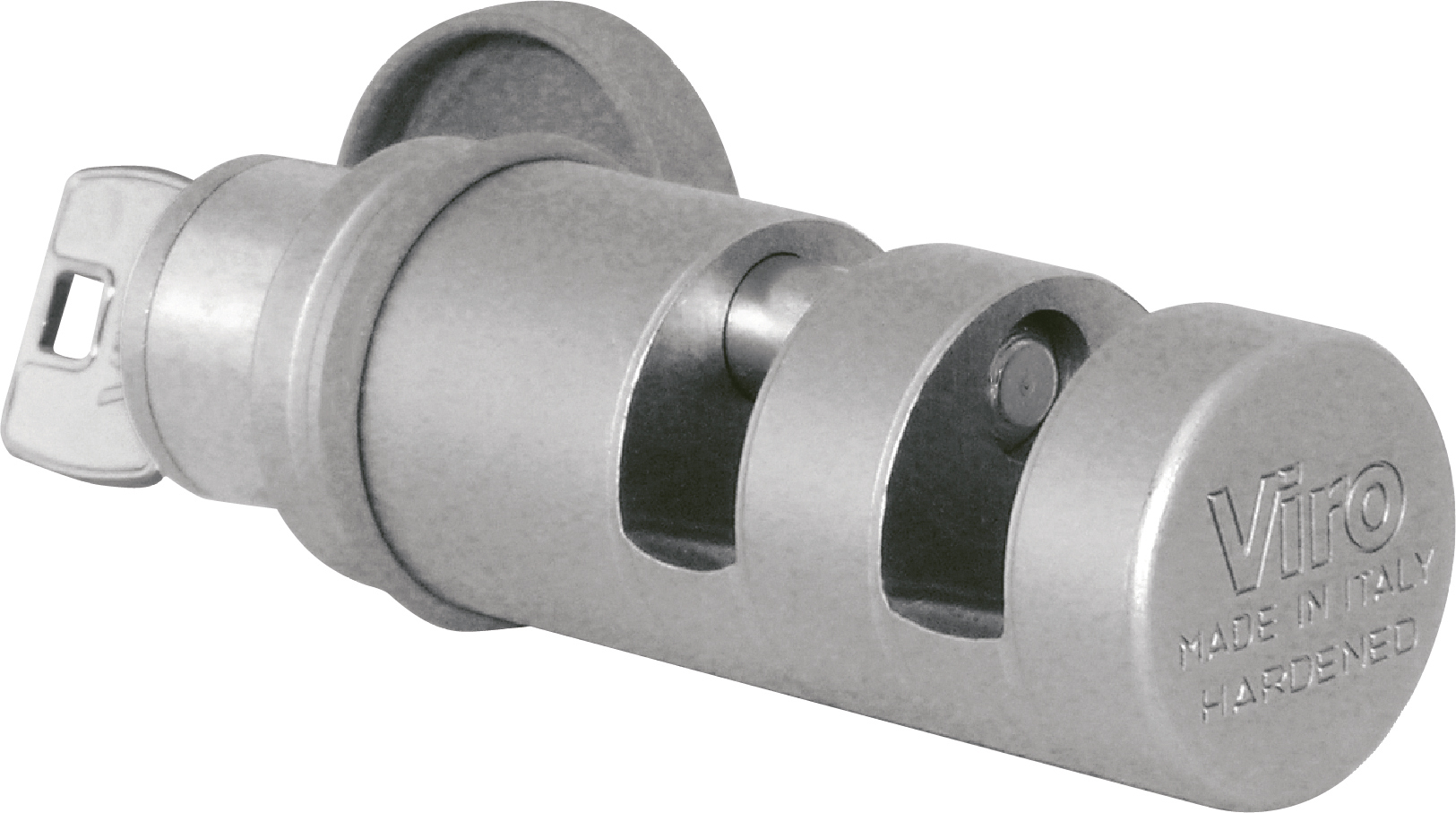 TOTEM
Suitable for use with chains with up to 10 mm wire diameter.
Body:


one-piece cylindrical body, case-hardened and tempered special steel.

Finish:


"NIPLOY PROCESS" corrosion-proof nickel plating.

Dead-bolt:


Dead-bolt 10 mm diameter case-hardened, tempered steel rotating resistant to attack dead-bolt, with pull opening.

Security cylinder:


5 pins, protected by a rotating burglar-resistant, anti-drill plate in special case-hardened, tempered 2 mm thick steel.When the padlock is closed, the dead-bolt is fully housed in the body, pull resistant.

Keys:


supplied with 2 Viro Top Security profile nickel-plated brass keys.

Mechanism:


mushroom brass counterpins, pick-resistant;

inox stainless steel locking ring spring.

inox stainless steel pin springs;

inox stainless steel locking ring spring.

lock protected by weather-proof cap.

Packaging:


single packs, in polyethylene bags, in 8 piece boxes.