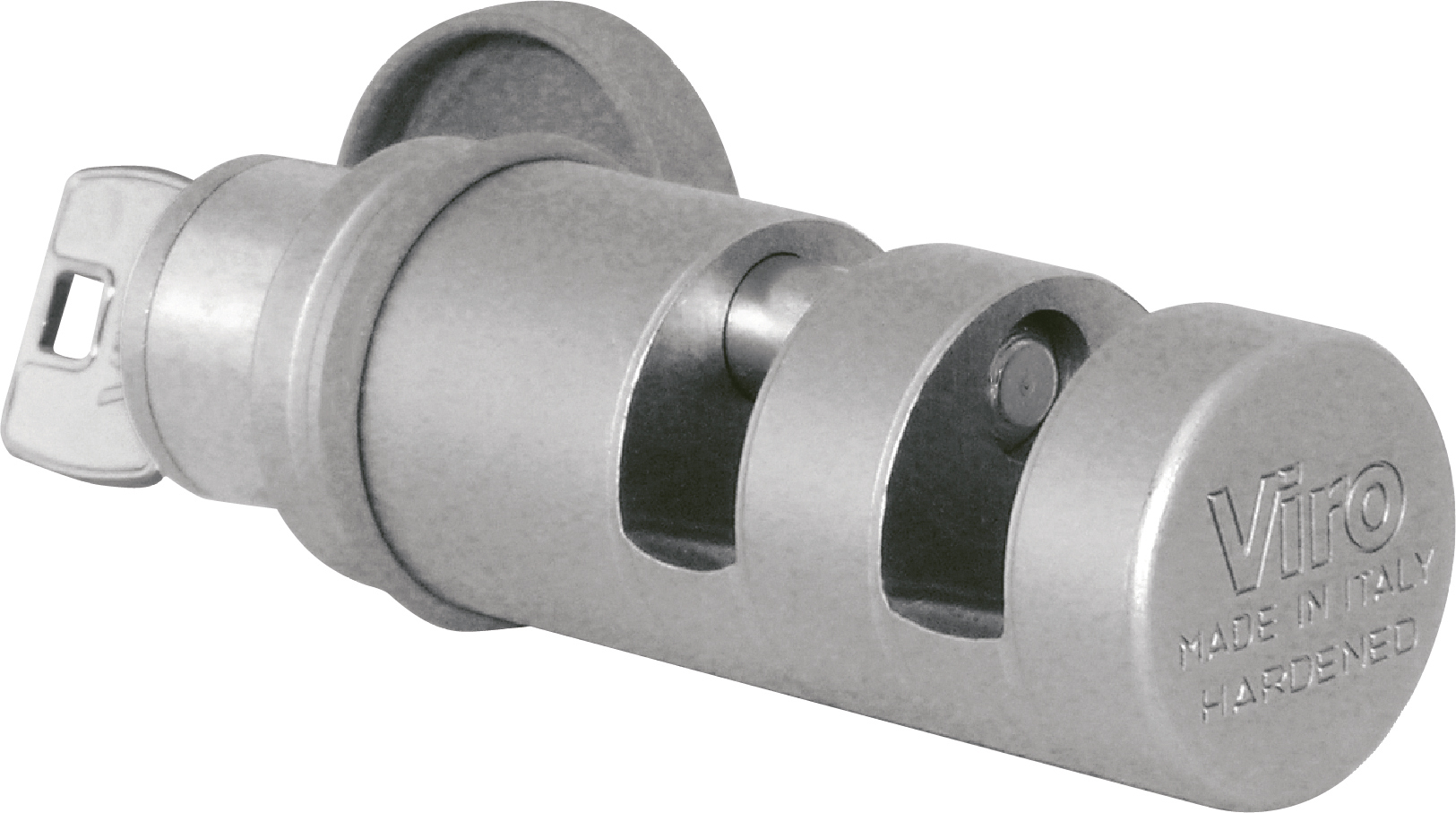 TOTEM - One-piece body special steel padlock - For chain
Body:


one-piece cylindrical body, case-hardened and tempered special steel.

Finish:


"" .

Dead-bolt:


Dead-bolt 10 mm diameter case-hardened, tempered steel rotating resistant to attack dead-bolt, with pull opening.

Security cylinder:


5 pins, protected by a , in special case-hardened, tempered 2 mm thick steel., , .

Keys:


supplied with 2 Viro Top Security profile nickel-plated brass keys.

Mechanism:


mushroom brass counterpins, ;

Packaging:


single packs, in polyethylene bags, in 8 piece boxes.