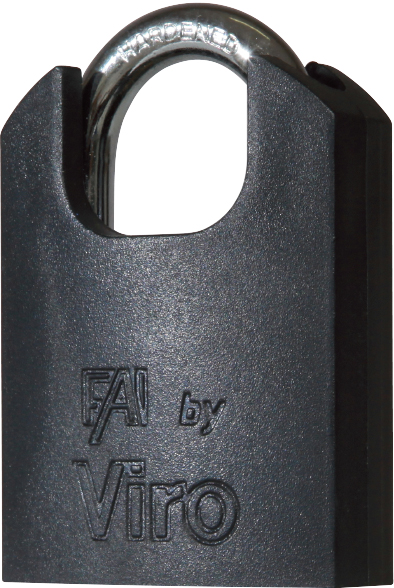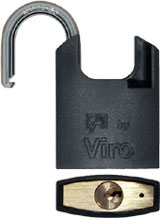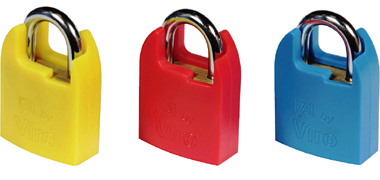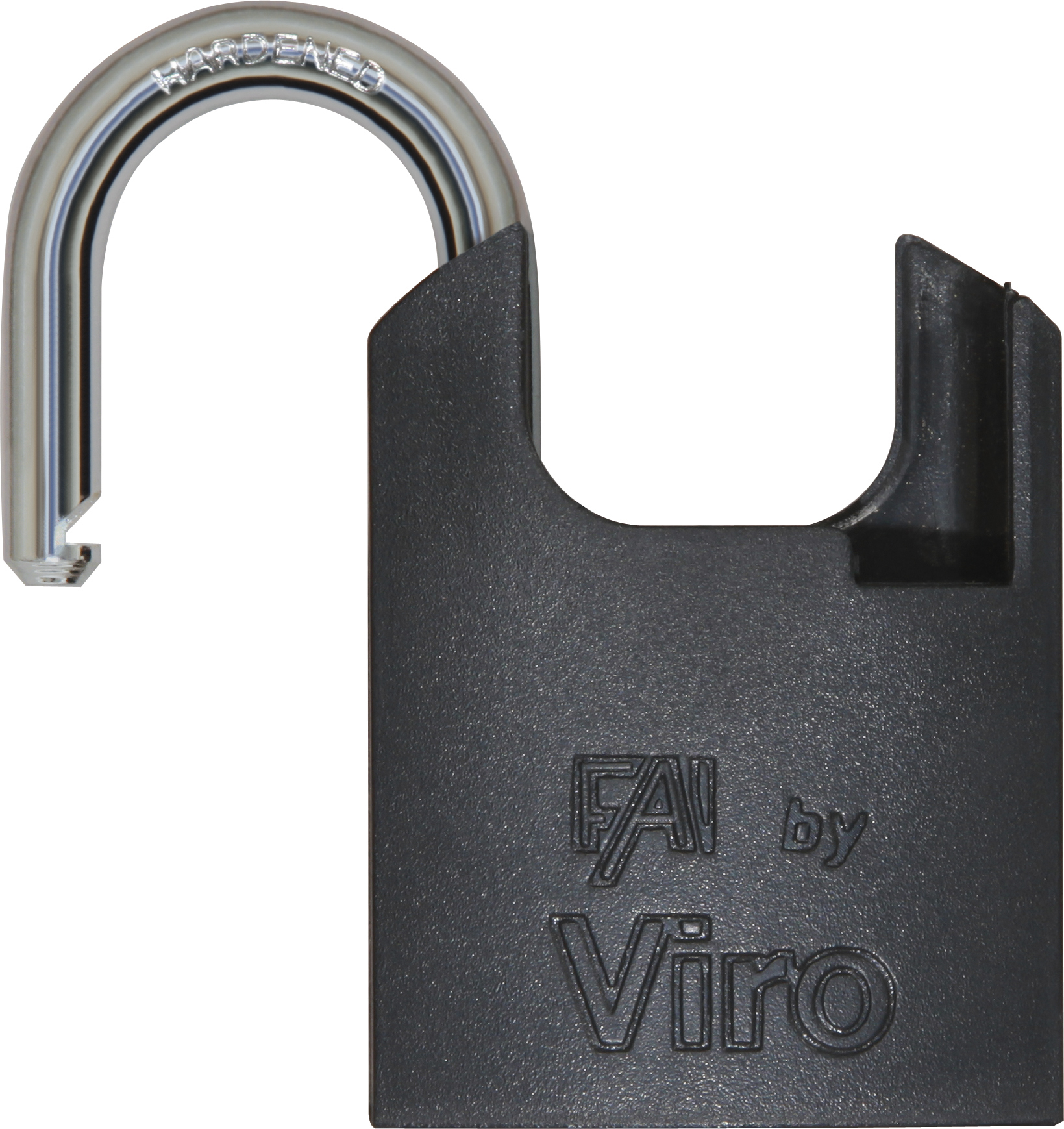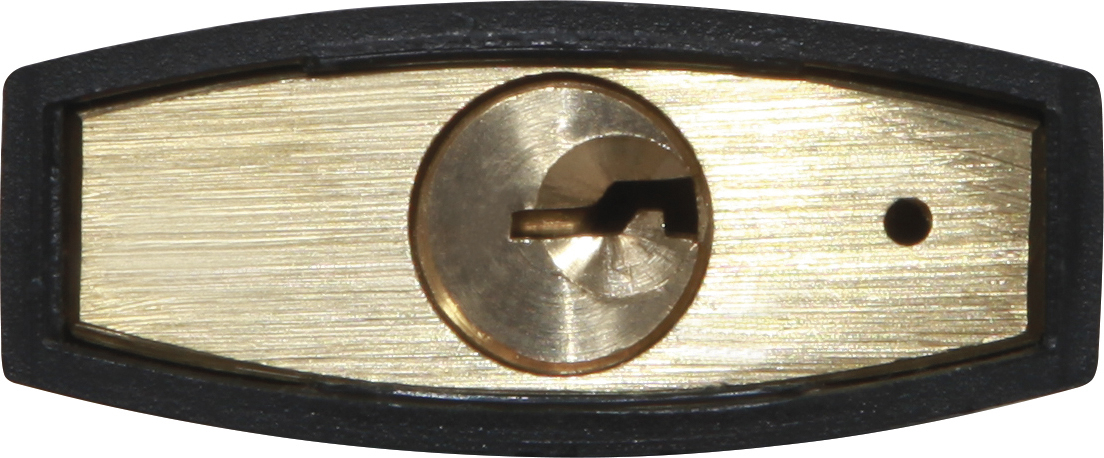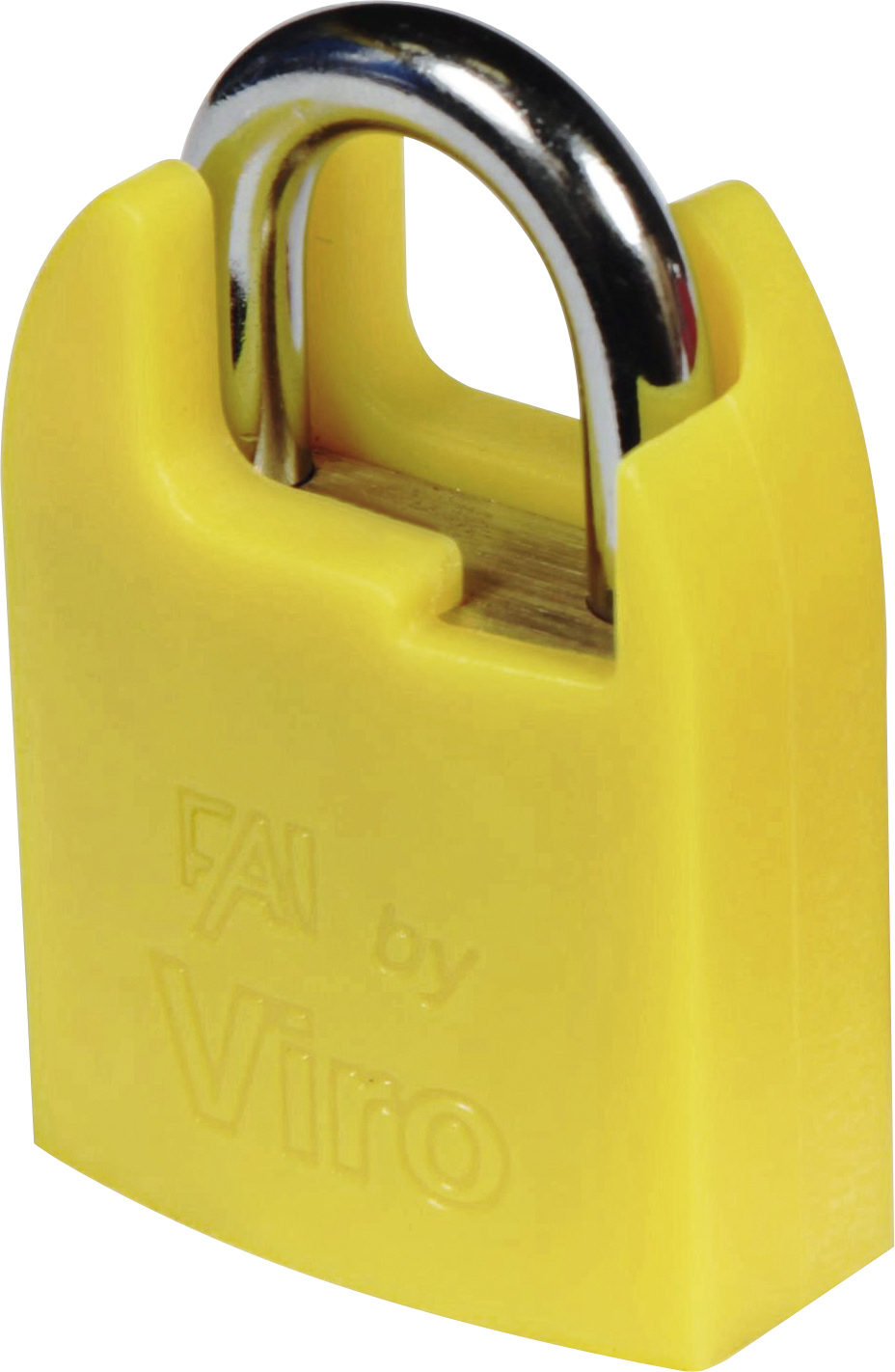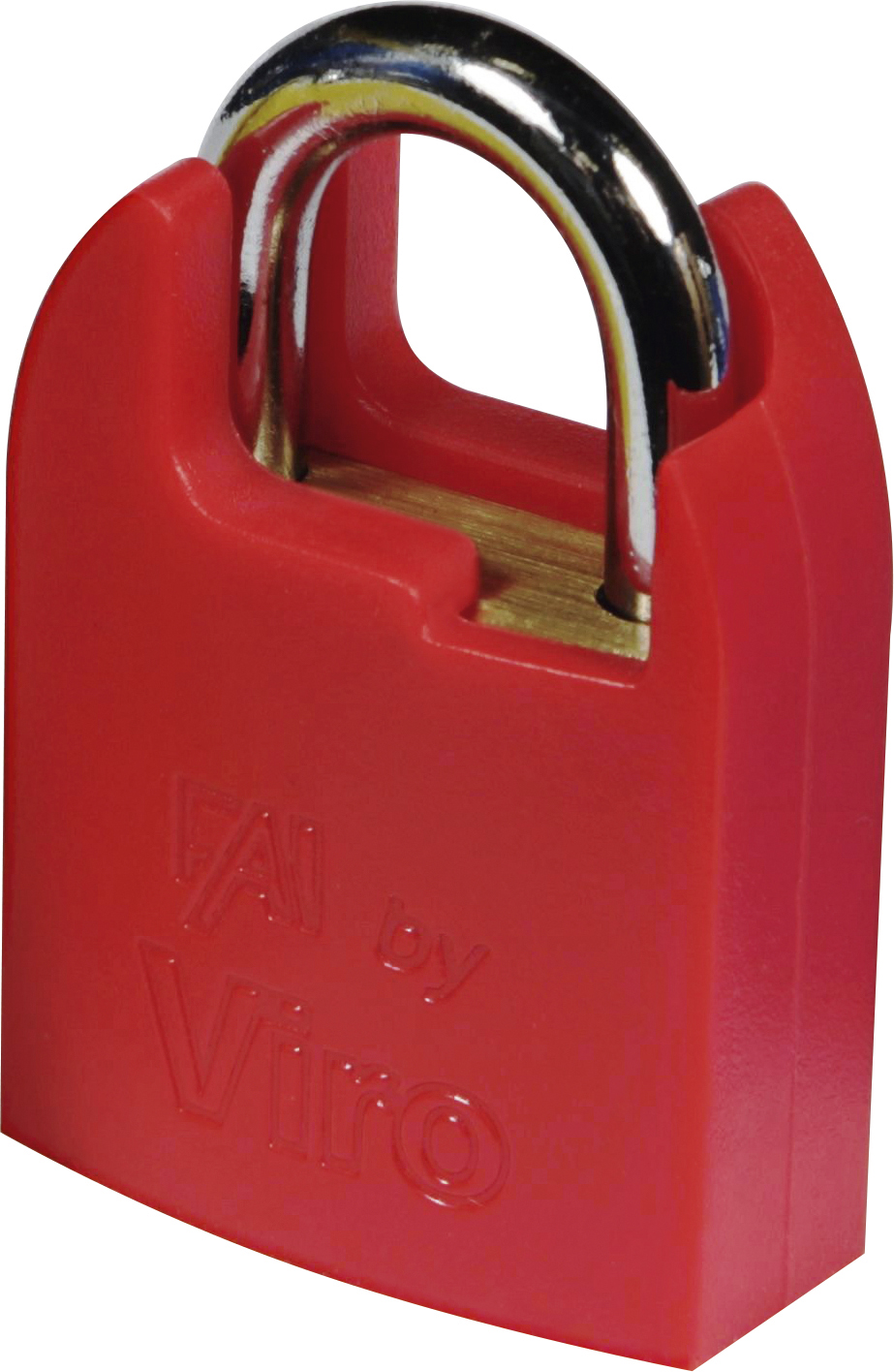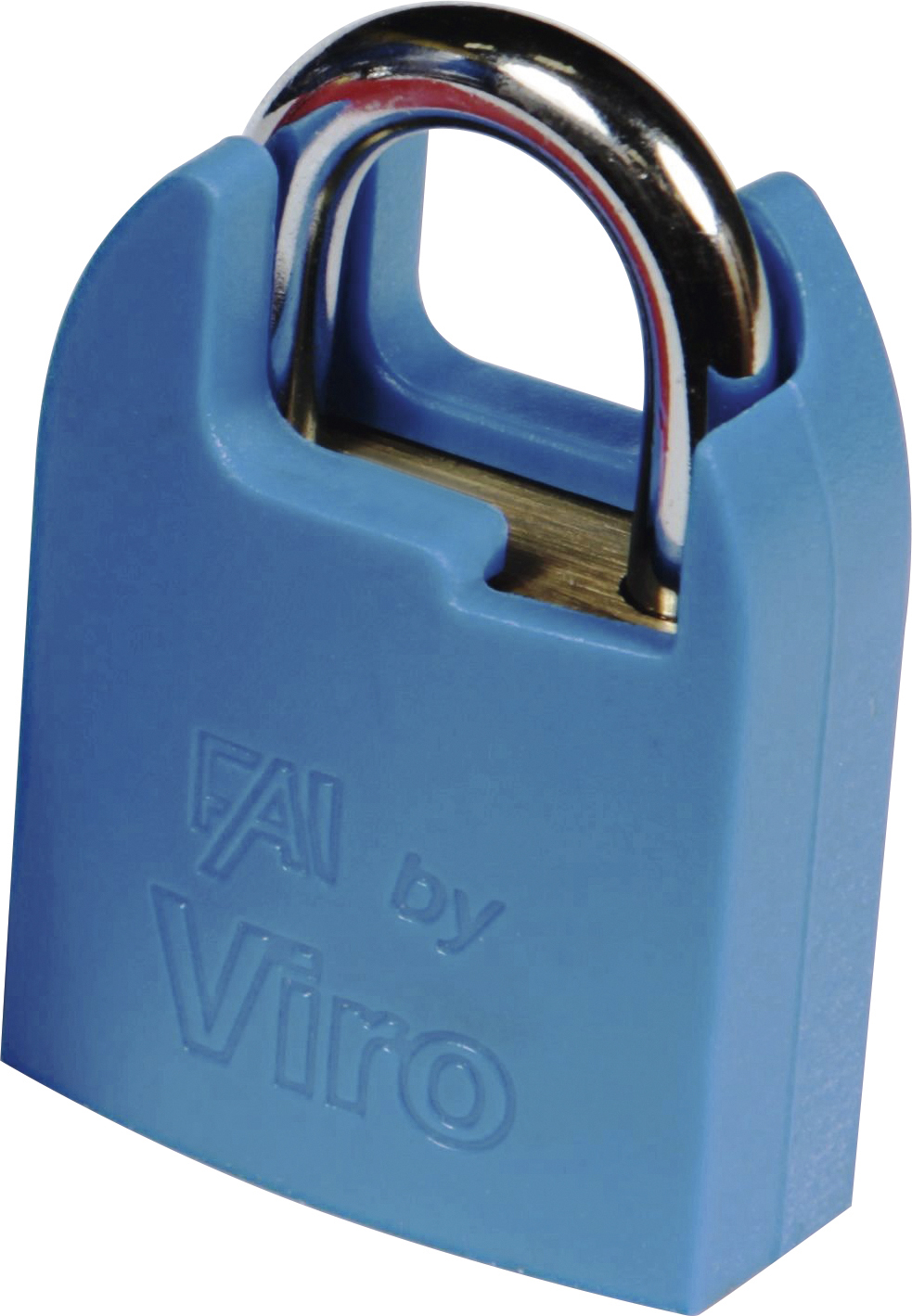 Fai by Viro Rectangular Padlock with protection cover
Body:


solid satin brass with rounded anti-abrasion edges.

Protective cover:


yellow, red or blue nylon for item 553.CP and black nylon for item 554.CP.7.45; covering the body and most of the shackle, providing even greater protection against attempts to cut the shackle.  (e.g. for use in swimming pools, gyms, etc.) (double blister pack).  (box pack only).

Shackle:


case-hardened and tempered steel for , copper, nickel and chrome-plated for .

Keys:


supplied with 2 Viro profile nickel plated brass keys.

Mechanism:


key removable in locked and unlocked position;

2 spring-loaded brass latches;

phosphor bronze pin springs;

D class steel latch springs;

D class steel shackle spring.

Packaging:


single box and double blister pack for item 553.CPand single double blister pack for item 554.CP.7.45.

All KA and special executions are possible, packed in single box only.
Fai by Viro Rectangular Padlock with protection cover
Item
Colours available
Body dimensions
Shackle clearance
Shackle diameter
Keys
Unit weight
Pcs. per pack

No.

mm

A x B x E

mm

C - F

mm

D

ITEM NO.

g

No.

  553.CP
Yellow-Red.Blue
33,7 x 31 x 16,6
17 - 16
5
011
100
12
  554.CP.7.45
Black
43,5 x 38 x 18,5
20 - 22
6,3
013
180
6