MORTISE DOOR LOCKS AND CYLINDERS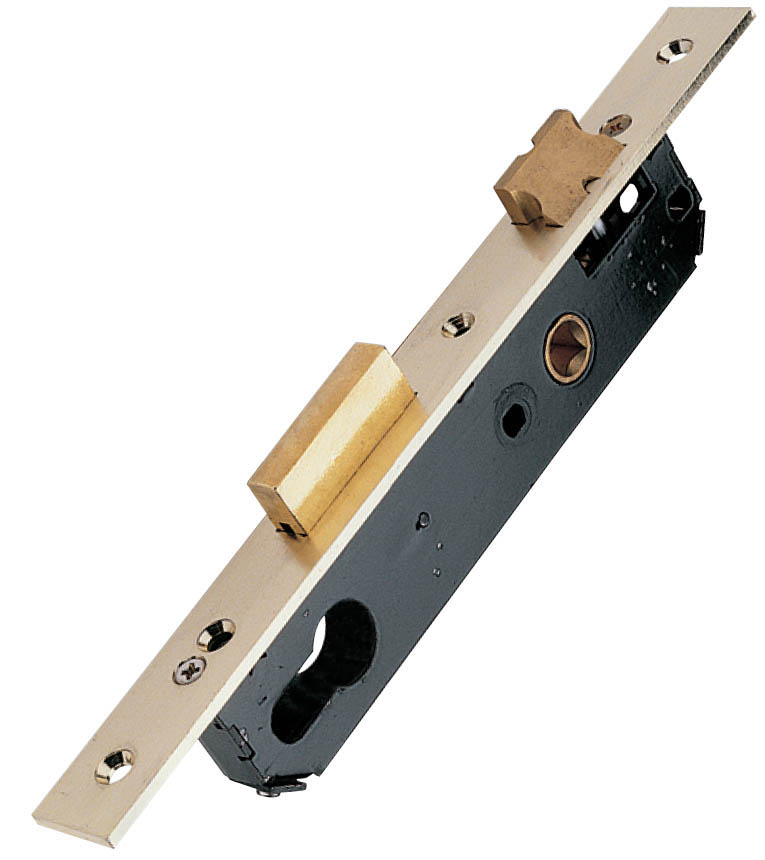 Steel version - Brass finish - Square corners
Case:


painted steel completely closed case. .

Standard latch and dead-bolt:


solid brass both in the brass and the steel versions (except the dead-bolt for the 20/25/30 backsets). .

: (for maximum security);

: (the double-edged latch centers itself according to the striking plate, making the lock easier to install).

Mechanism:


double throw for 35 to 70 mm backsets;

single throw for 20 to 35 mm backsets (35 mm backset with both single and double throws for steel versions with square corners).

Plate and striking:


steel (7435 series) or brass (on request). . Striking plates with square corners and jamb protection fin.

Supplied with:


fixing screws for the lock and fixing screw for the cylinder.

Packaging:


single box.
Standard latch
 - PLATE AND STRIKING PLATE IN:NICKEL PLATED STEEL (replace the last figures of the code with .009)INOX STAINLESS STEEL (replace the last figures of the code with .057)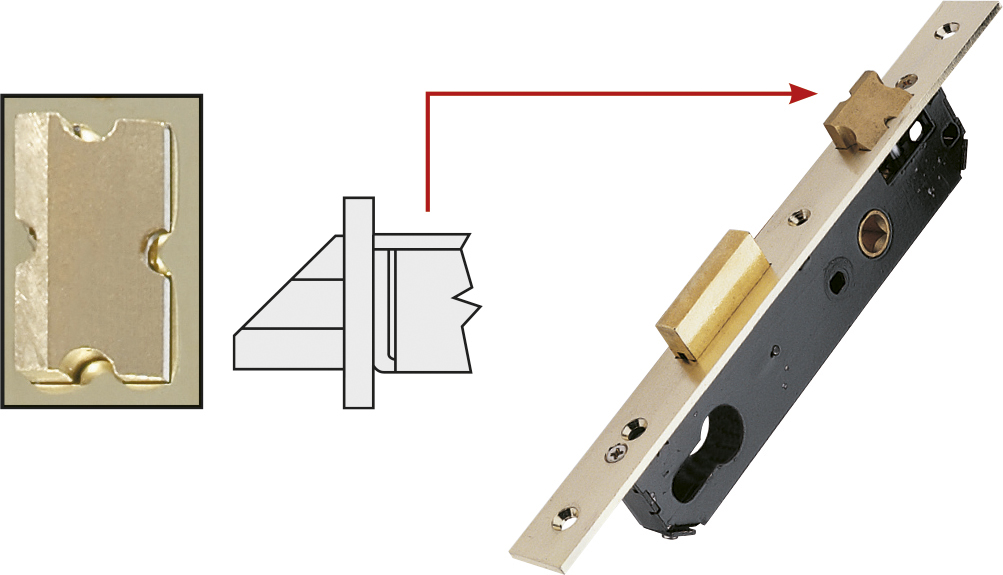 Standard latch



Standard latch (for maximum locking hold sealing closure)

Double-edged latch (for easier mounting)

DIN standard through holesfor security escutcheons.