Electric locks and strikes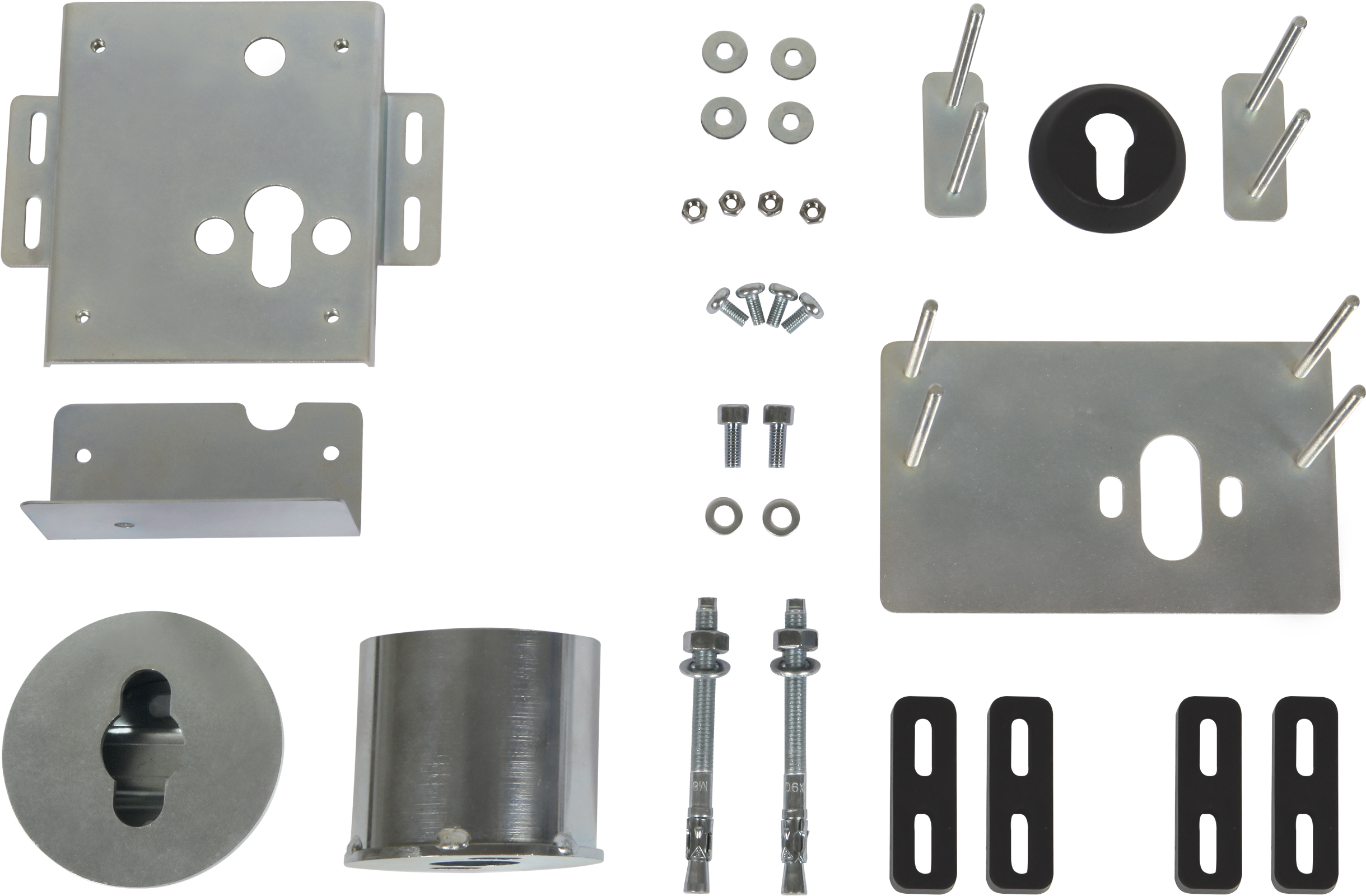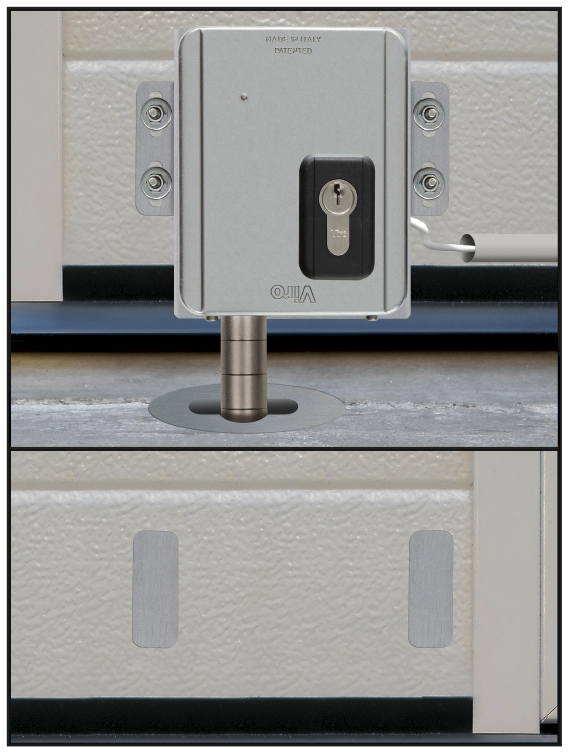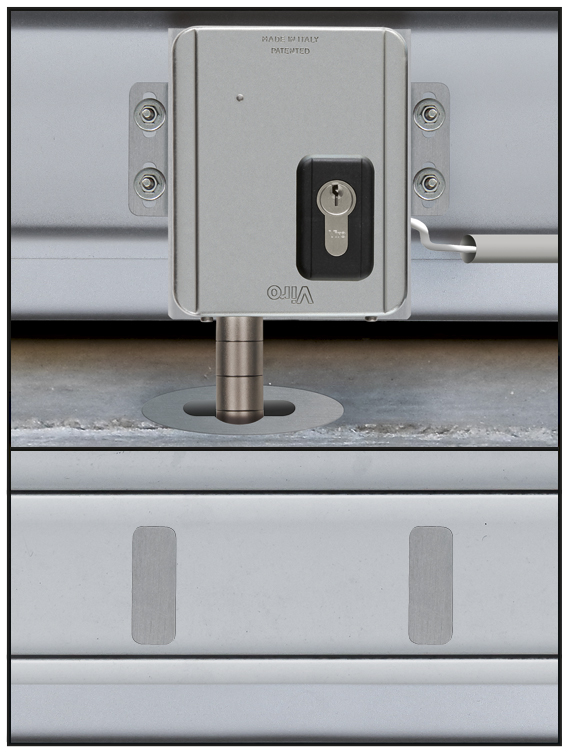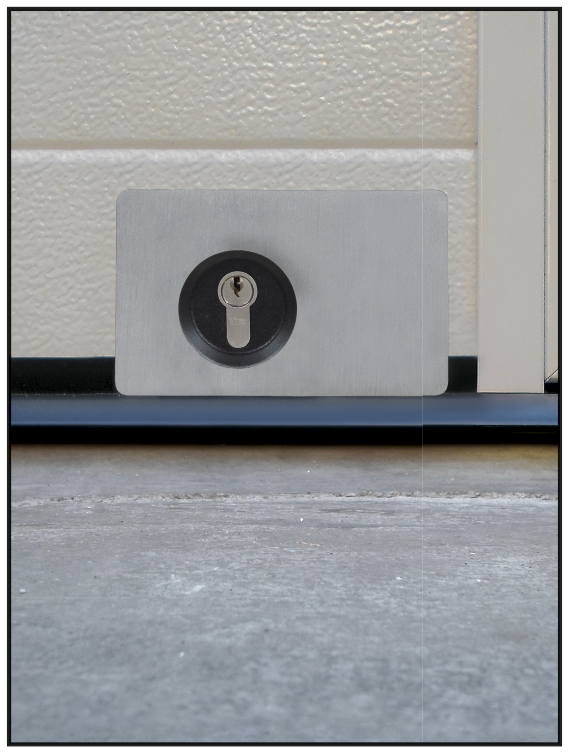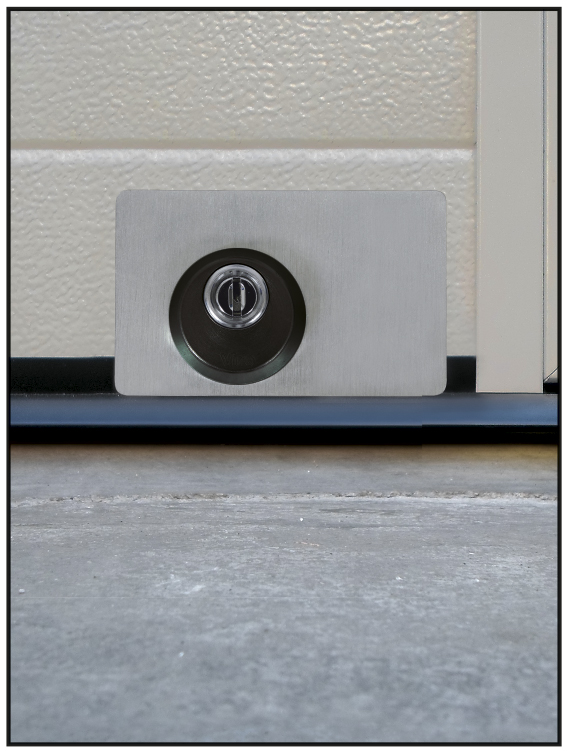 Accessories for installing V09 electric lock on sectional doors and motorized shutters
Easy to use and install thanks to the components supplied.
Inner plate:


2 mm thick for fixing the V09 electric lock.

2 outer plates:


2 mm thick (with 3 ), one of which has a slot for installing a double cylinder for external release of the lock (in the event of a power failure).
4 nylon spacers 10 mm thick and on the external plate with a slot to protect the cylinder.

Template:


metal, to ensure the correct positioning of the attack-resistant lock support plates, to be carried out on the floor for walling in the striker plate.

Wall striker:


composing of a fixed lower part and an upper part that can be detached in order to remove any dirt, leaves or anything else that can obstruct the deadbolt slot.
 .

N.B. in the event a double cylinder is used, a secure (for example Viro PALLADIUM) version should be used to offer more effective pull-resistance than an escutcheon used on light materials (such as PVC) used to make sectional doors.

 

N.B. on the roller shutters, the minimum element useful height upon which to fix the plate, is a 12 cm flat surface.
ACCESSORIES FOR INSTALLING THE V09 ELECTRIC LOCK ON SECTIONAL DOORS AND MOTORISED SHUTTERS
| | Item | Description |
| --- | --- | --- |
| | No. | |
| |   7905.0600.2 | Accessories for installing the lock on sectional doors and motorised shutters |
| |   7905.0610.2 | Accessories for installing the lock on sectional doors and motorised shutters + V09 lock |
| |   1.7918.0806 | Security escutcheon, made from carbonitrided, galvanized steel with a |