Electric locks and strikes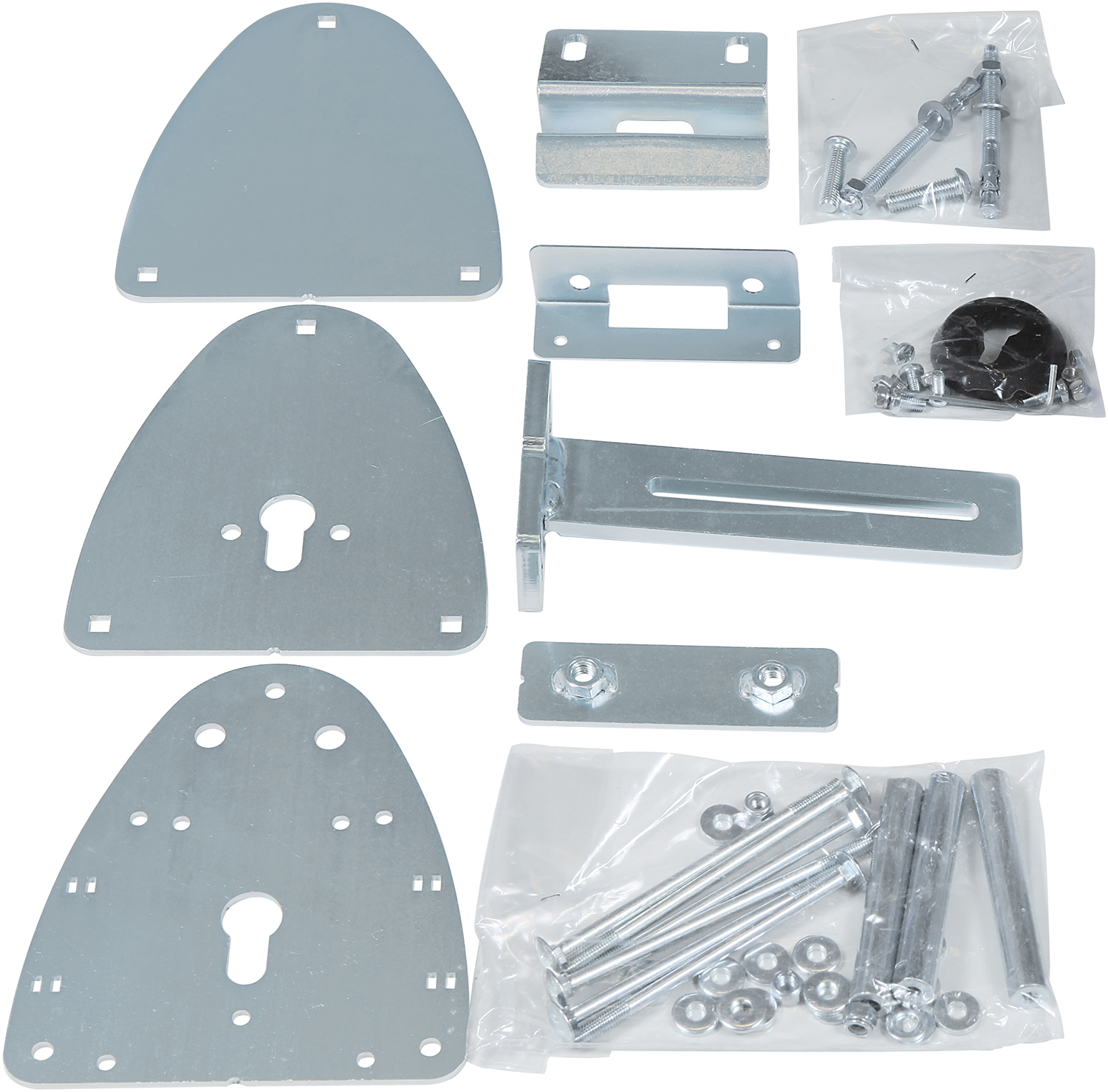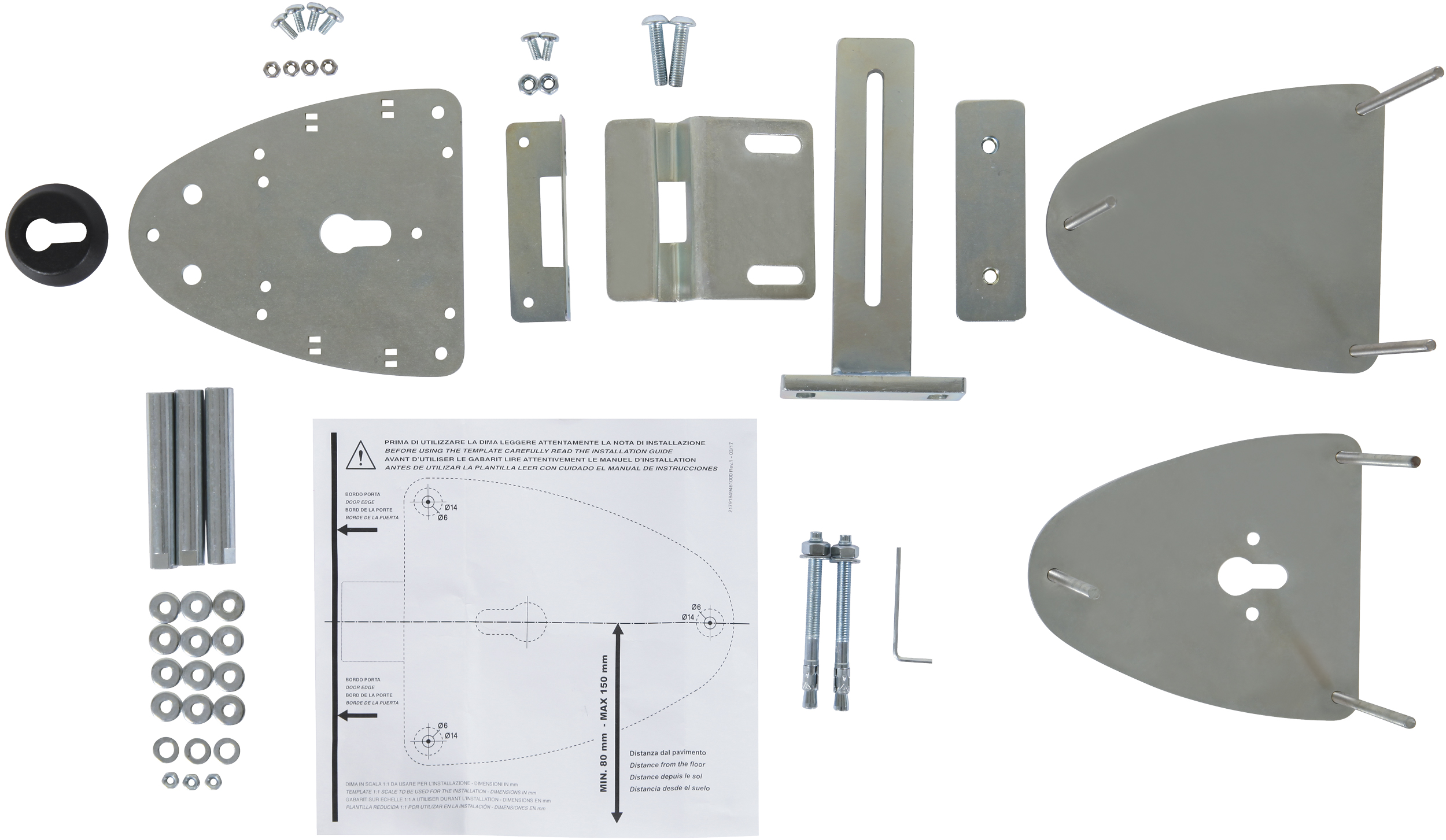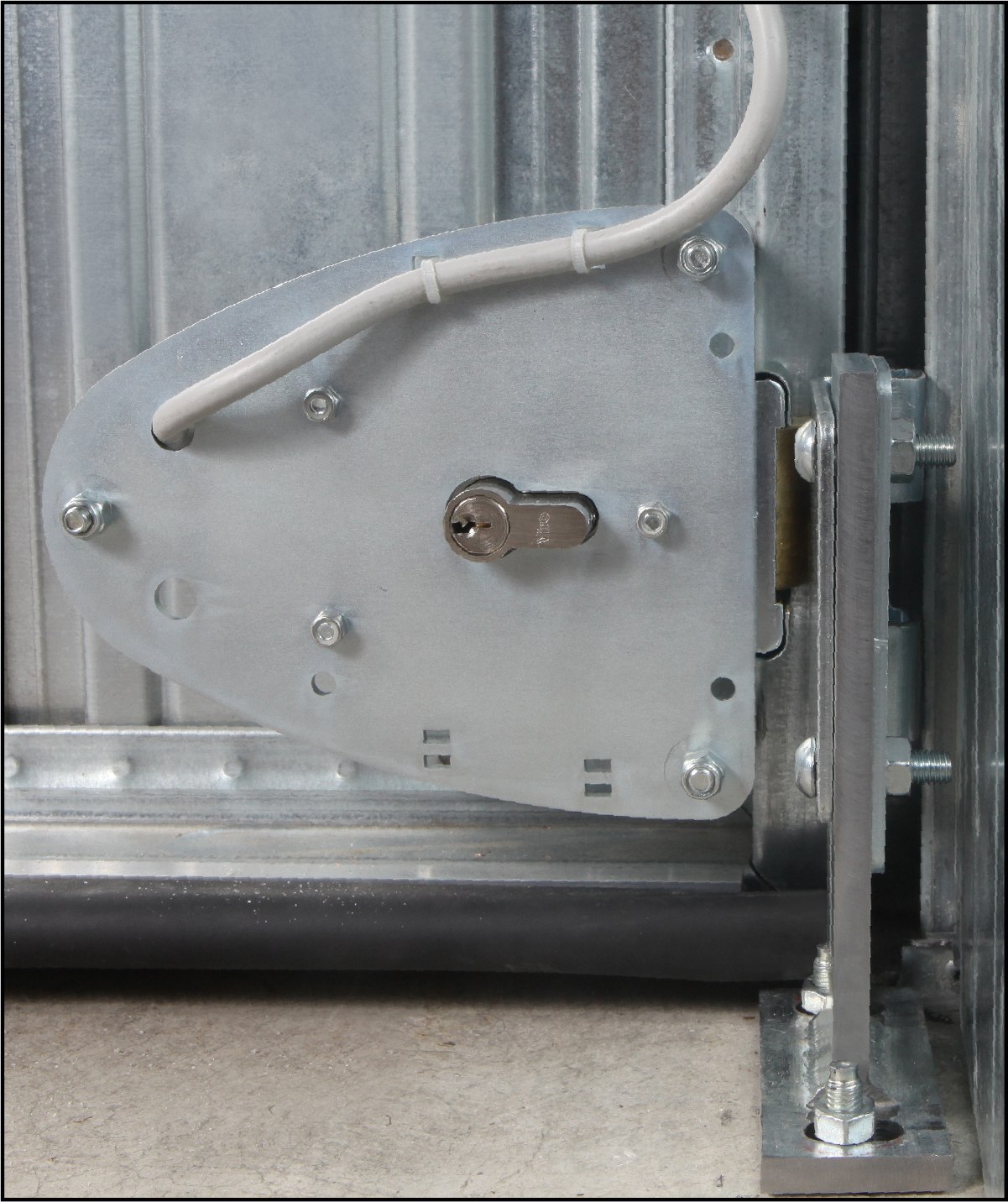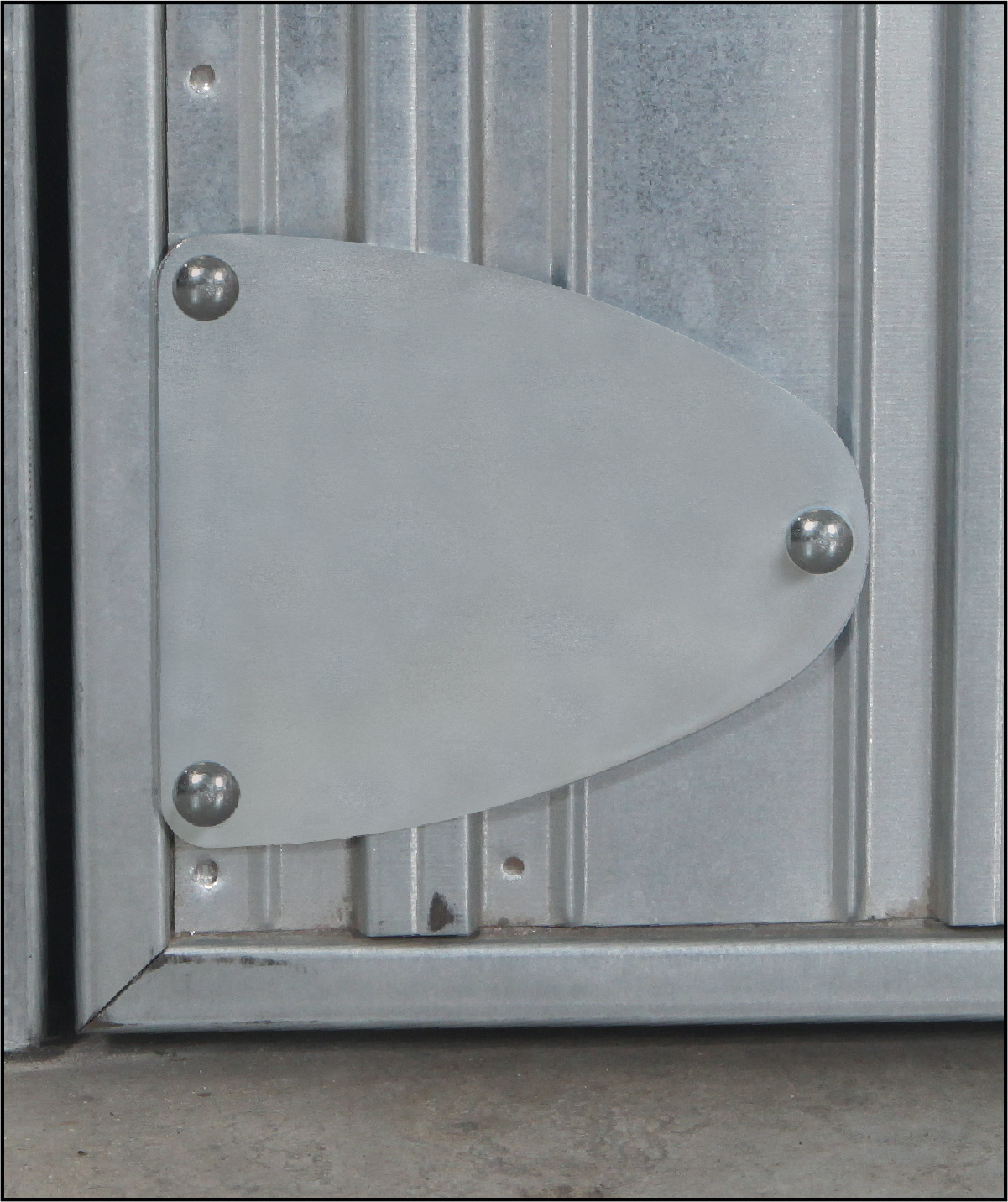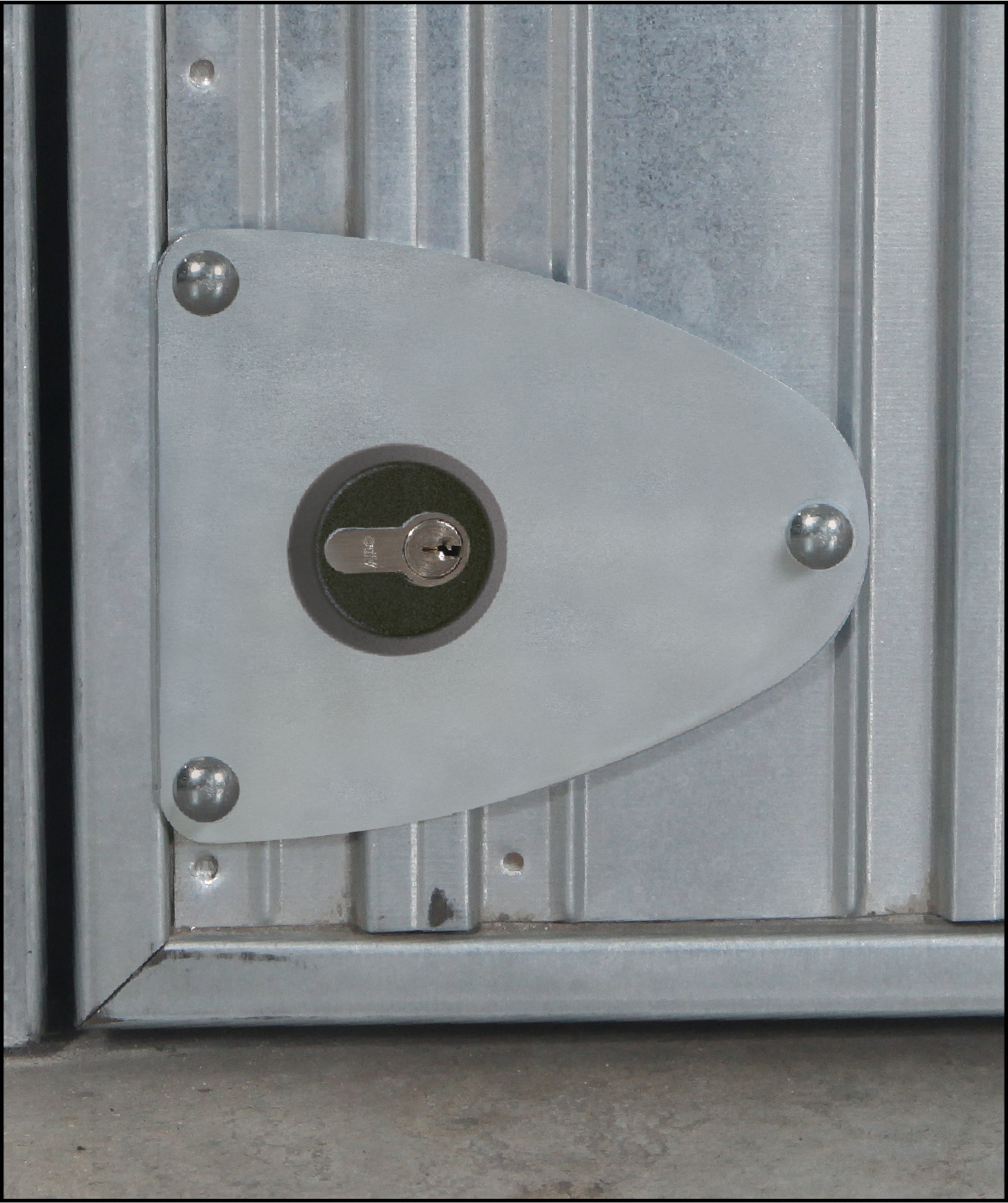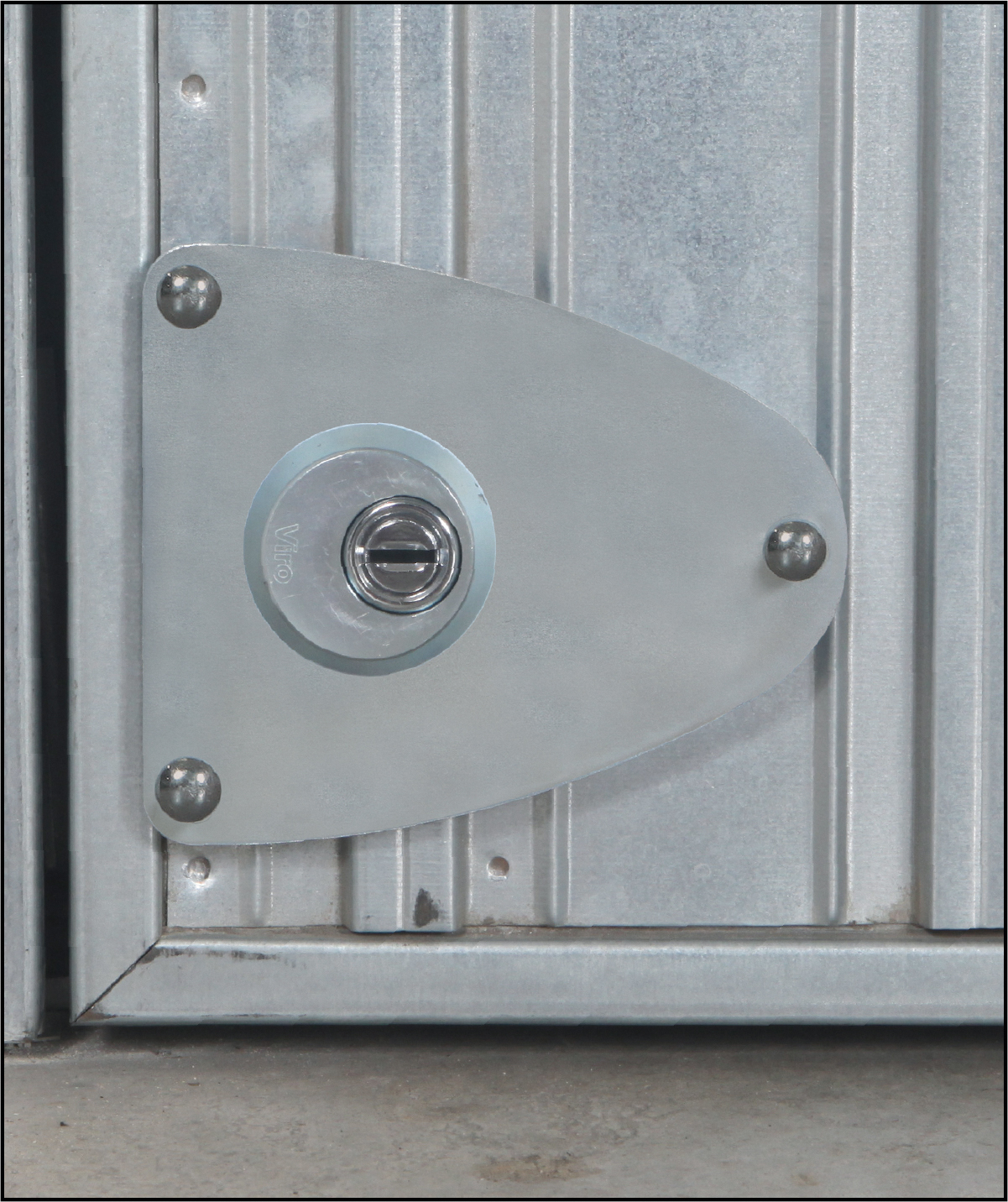 Accessories for V06 or 9087 electric locks installation on motorized up and over doors
EASY TO USE AND INSTALL THANKS TO THE:


Internal 3 mm thick plate used to fix the electric locks and 2 external 3 mm thick external plates, one of which has a slot for the installation of a double cylinder for release of the lock.

Template which facilitates the correct positioning of the vertical column in relation to the lock.

8 mm thick vertical column to support the 3.5 mm thick floor striker with has slots to allow adjustment during installation.

Fixing plate for the floor striker to make it integral with the vertical column.

The 3 possible adjustments (2 on the vertical column and 1 on the floor striker) make it possible to find the most correct position of the deadbolt in the striker seat.

Steel spacers ∅ 14 mm and DIN holes on the external plate with a slot for the security escutcheon to protect the cylinder.

For up-and-over doors wider than 2.5 m, it is recommended to install 2 locks, 1 on each side with accessories (item 1.7918.0600.2)

OPTIONAL POWER SUPPLY KIT 1.7918.0850:


timer ( T ) with adjustable switch-off delay (max. 10 seconds) and power supply 12 V to 240 V AC/ DC;

230 V to 12 V, 40 VA transformer ( Tr );

2 A circuit breaker ( M );

3.16 A delayed switch ( Fs ).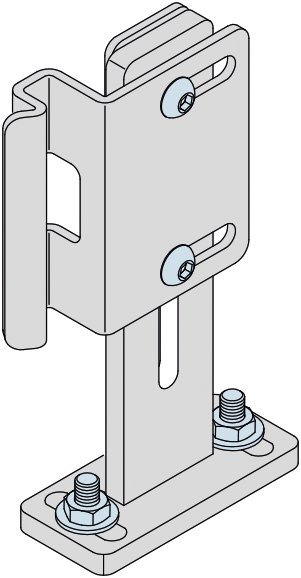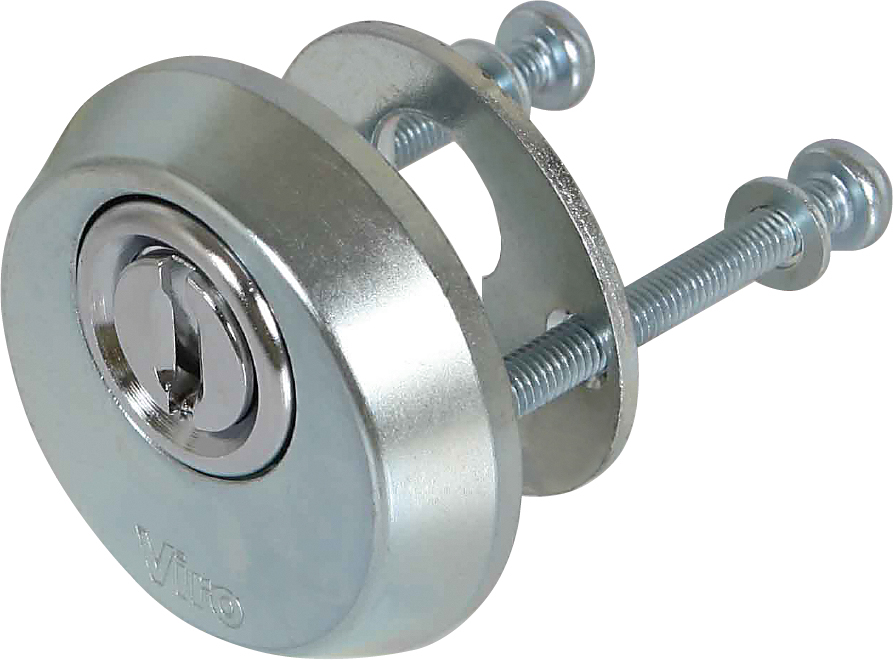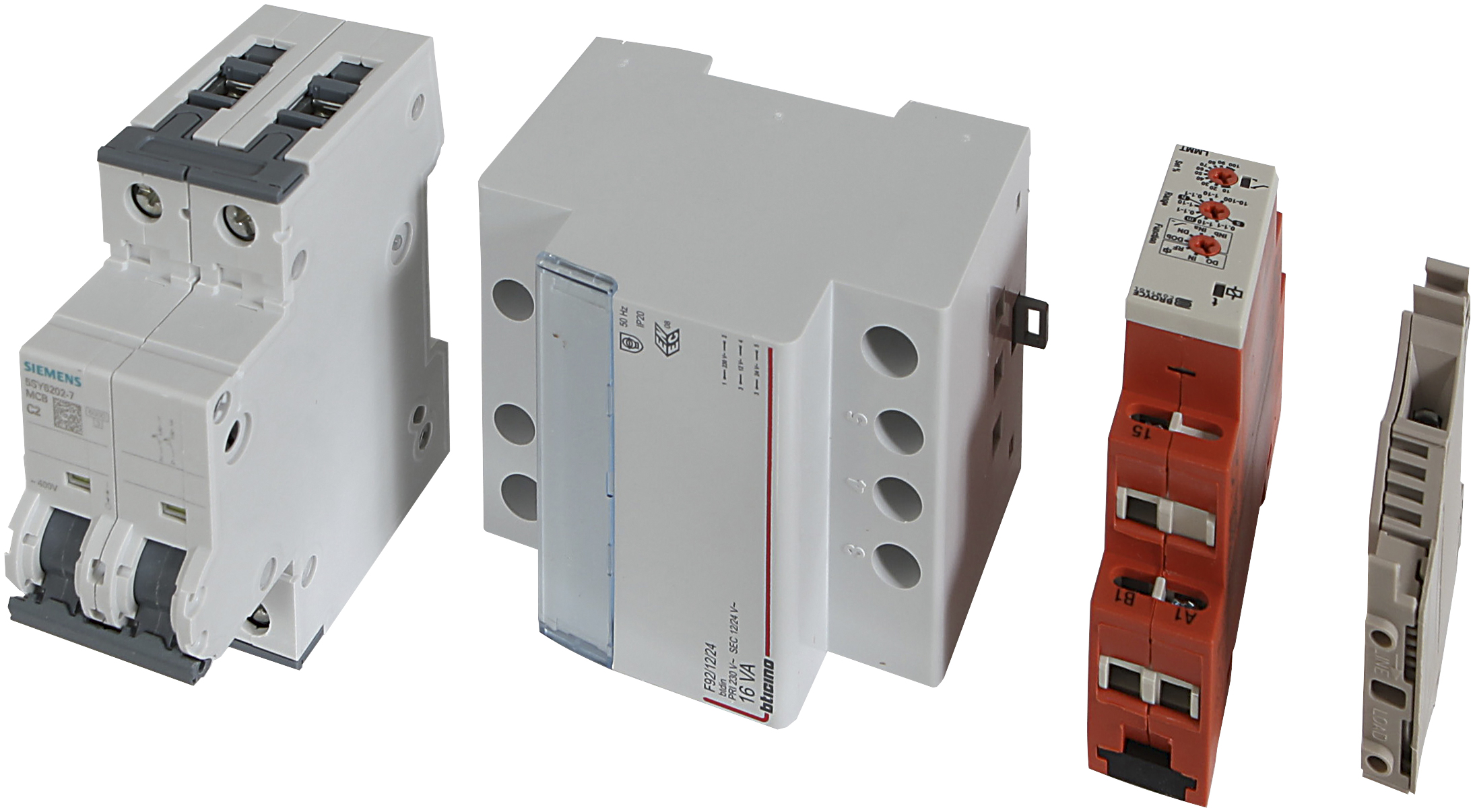 ACCESSORIES FOR V06 OR 9087 ELECTRIC LOCKS INSTALLATION ON MOTORIZED UP AND OVER DOORS
| | Item | Description |
| --- | --- | --- |
| | No. | |
| |   1.7918.0600.1 | Accessories for electric lock installation on motorized up and over doors |
| |   1.7918.0600.2 | Accessories for electric locks pair installation on motorized up and over doors |
| |   1.7918.0610.1 | Accessories for electric lock installation on motorized up and over doors + V06 electric lock |
| |   1.7918.0610.2 | Accessories for electric locks pair installation on motorized up and over doors + 2 V06 electric locks |
| |   1.7918.0806 | Security escutcheon |
| |   1.7918.0850 | OPTIONAL POWER SUPPLY KIT |