Bike, scooter and motorbike locks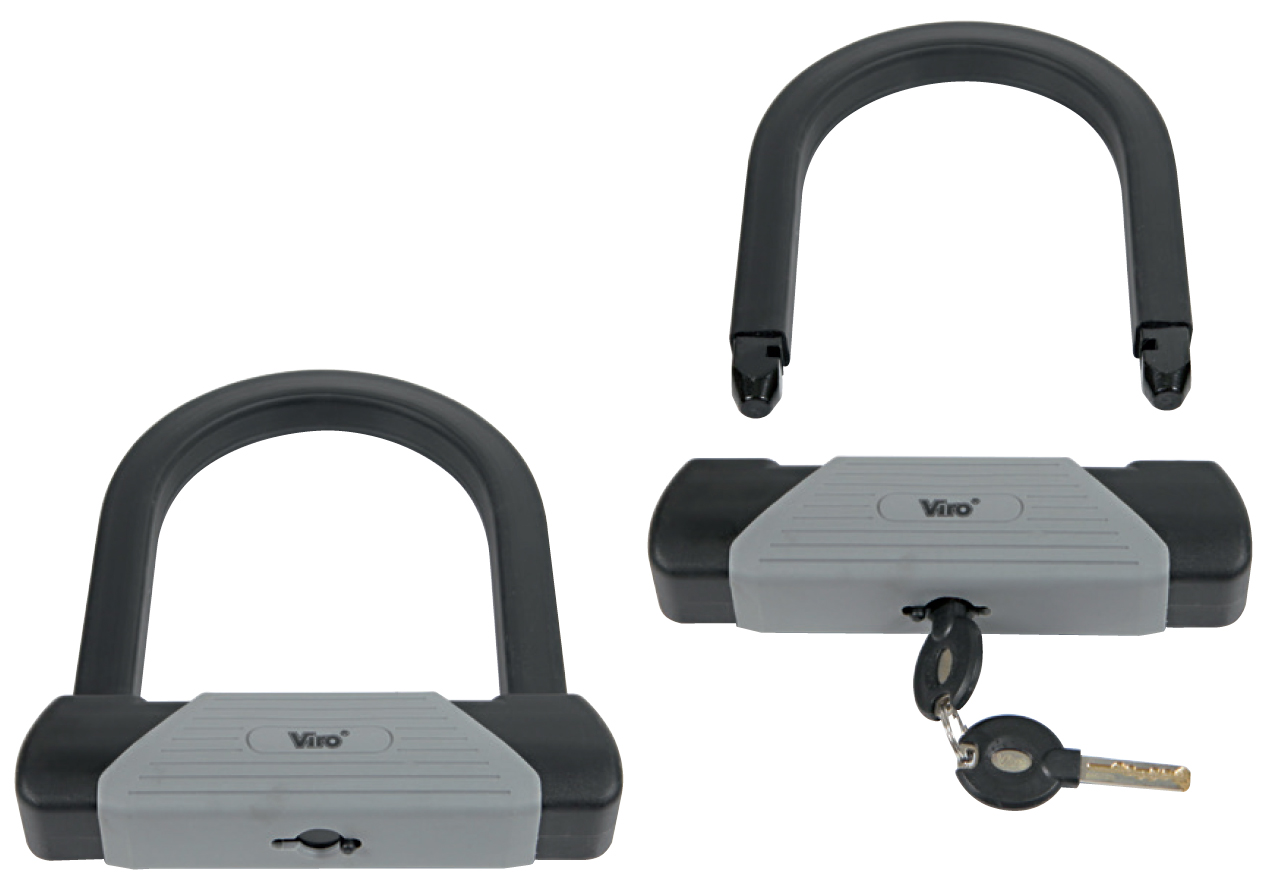 Body:


one-piece galvanized steel. Scratch-proof bi-coloured (black and grey) ABS cover.

Shackle:


tempered and black painted steel, square cut 19 mm wire diameter.

Keys:


 supplied with 2 nickel-plated brass , with ergonomic non-slip ABS grip.

Mechanism:


10 wafers copper, nickel and chrome-plated zamak plug, protected by a resistant to  with scratch-proof ABS cover;

key removable only in locked position;

Packaging:


single visual pack, in 5 piece boxes.