Bike, scooter and motorbike locks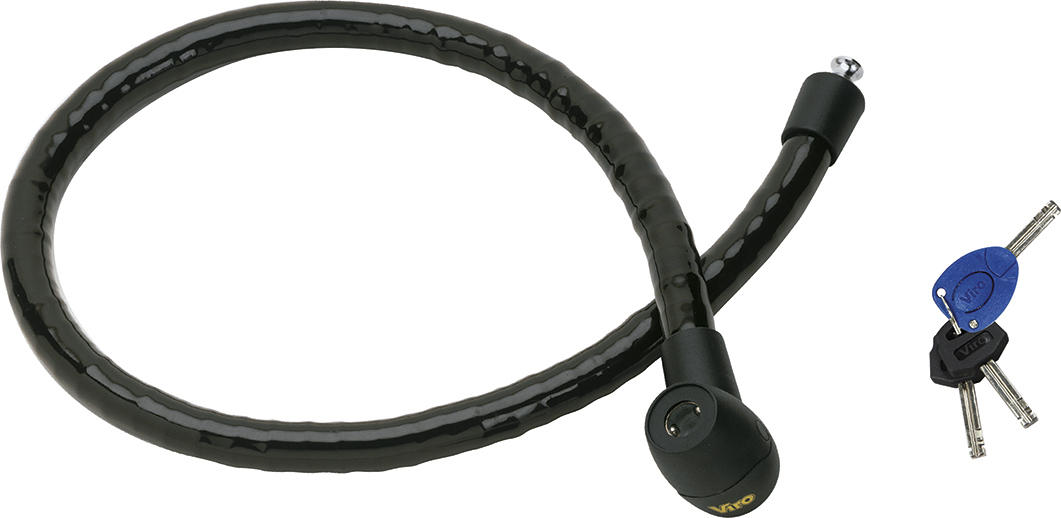 Twisted cable locks SERPIS PLUS
The armoured twisted cable locks are practical and flexible with a diameter that makes it very difficult to cut them even with shears. They are particularly suitable (depending on the length and diameter of the cable) for securing motorbikes and scooters.
Twisted cable locks


flexible steel Ø 25 mm, 120 or 150 cm long.

Armour:


tempered steel cylindrical elements. Scratch-proof black PVC cover.

Keys:


supplied with 3 German silver keys with ergonomic non-slip ABS grip; one key is blue with a useful built-in light to illuminate the lock.

Mechanism:


triple ball rotating locking mechanism;

7 disc copper, nickel and chrome-plated zamak plug, protected by a resistant to attack plate with scratch-proof ABS cover;

lock protected by weather proof cap.

Packaging:


single visual pack, in 5 piece boxes.