Safes and safety cabinets
High density scratch-proof polyethylene gun housing and rack (increased in thickness, that provides the perfect setting of single or double-barreled rifles, even with optical).
Safety box for ammunition/valuables with chrome-plated zamak lock with 2 nickel-plated brass keys
Drill-resistant and pull-resistant security escutcheon.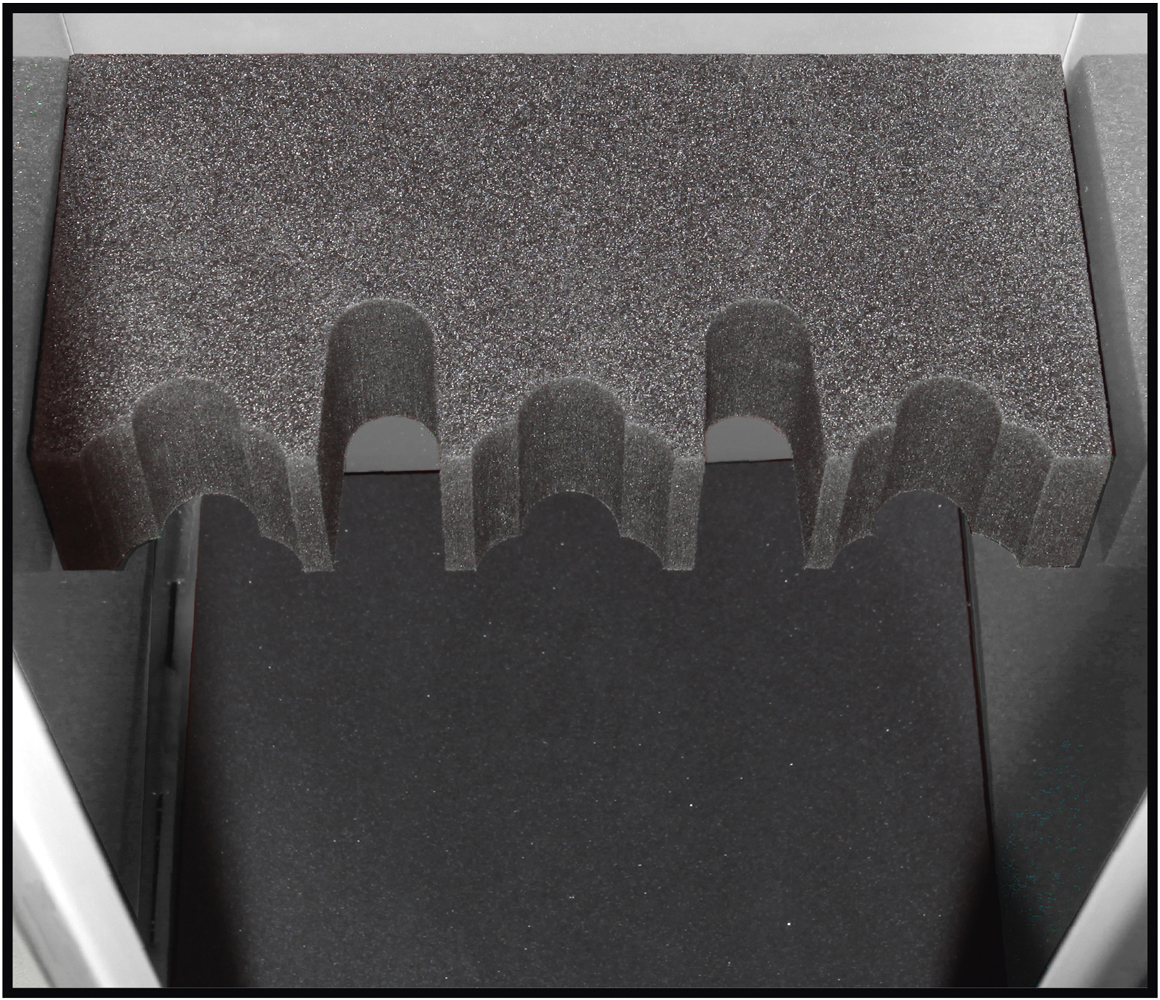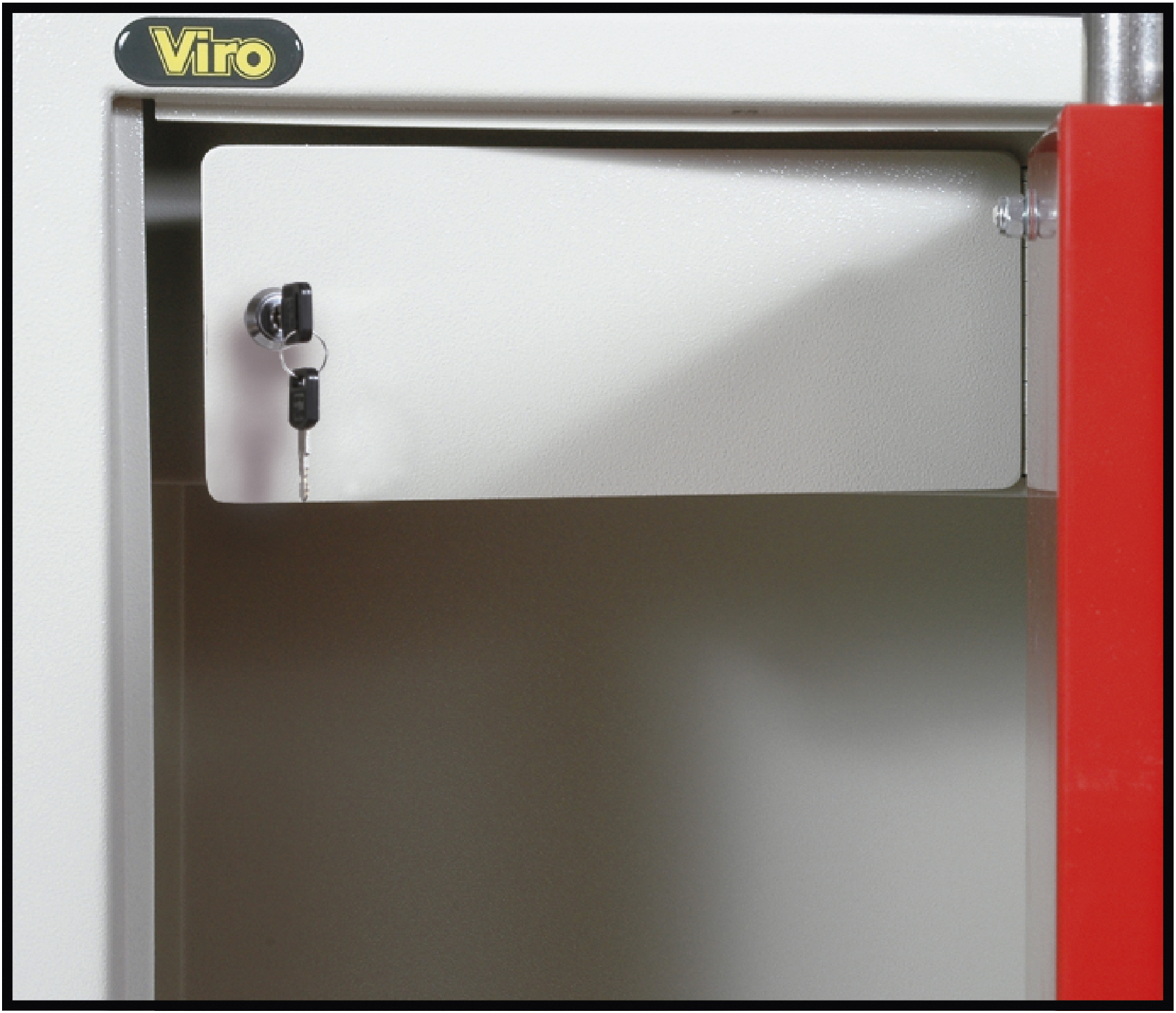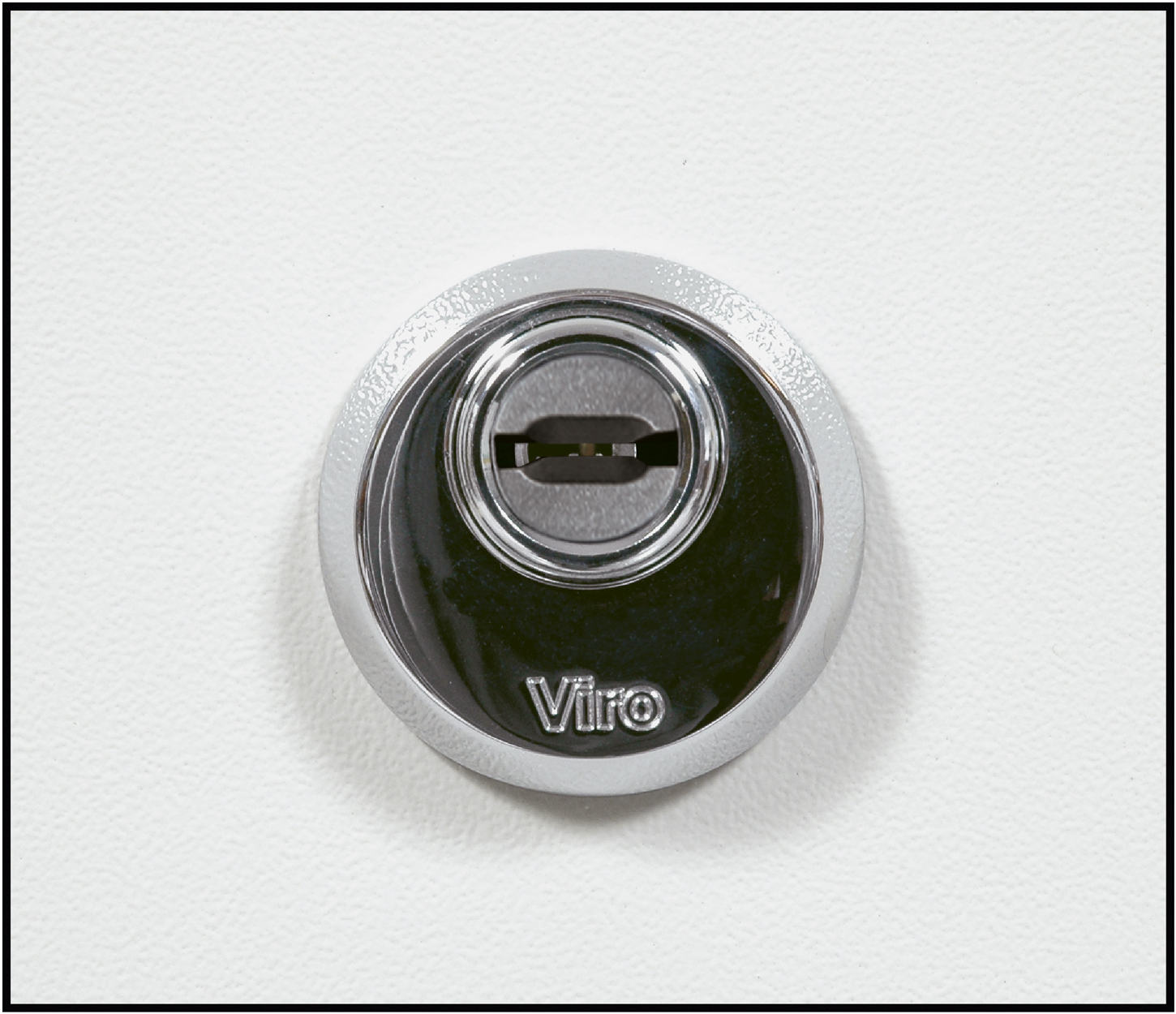 Safety cabinet - With dimple key cylinder and armoured with security escutcheon - Gun cabinets
The 4434 series cabinets are activated by a half profile cylinder, protected by a security escutcheon and replaceable with a simple operation (for example, in order to fit a cylinder that allows the cabinet to be opened with the same key as the door of the room in which the cabinet is kept).
Case:


1.5 mm thick steel in compliance with UNI EN 10130 standard. Rounded edges to avoid abrasion. 2 through holes, Ø 10 mm, on the rear for fixing to the wall with expansion plugs.

Door:


2 mm thick steel, rebated , . Door back cover 2 mm thick steel.

Hinges:


Ø 14 mm steel, fixed with Ø 7 mm steel pins.

Dead-bolts:


nickel-plated steel, rotating, resistant to attack: 2 horizontal Ø 22 mm and 2 vertical Ø 22 mm.

Keys:


supplied with 5 dimple and (that don't ruin your pockets and can be inserted either way up), (item 063.A).

Mechanism:


(length 50+10=60 mm with DIN 30° cam), .

Supplied with:


high density scratch-proof polyethylene gun housing and rack.

Packaging:


single box.

On request:


 (photos and details of the accessories):

inside lighting module (item 1.4383.0312) that lights up when the safety box is opened, for easy identification of small items inside;

digital weather station (item 4450.0315) for weather forecasts and lunar calendar.