Safes and safety cabinets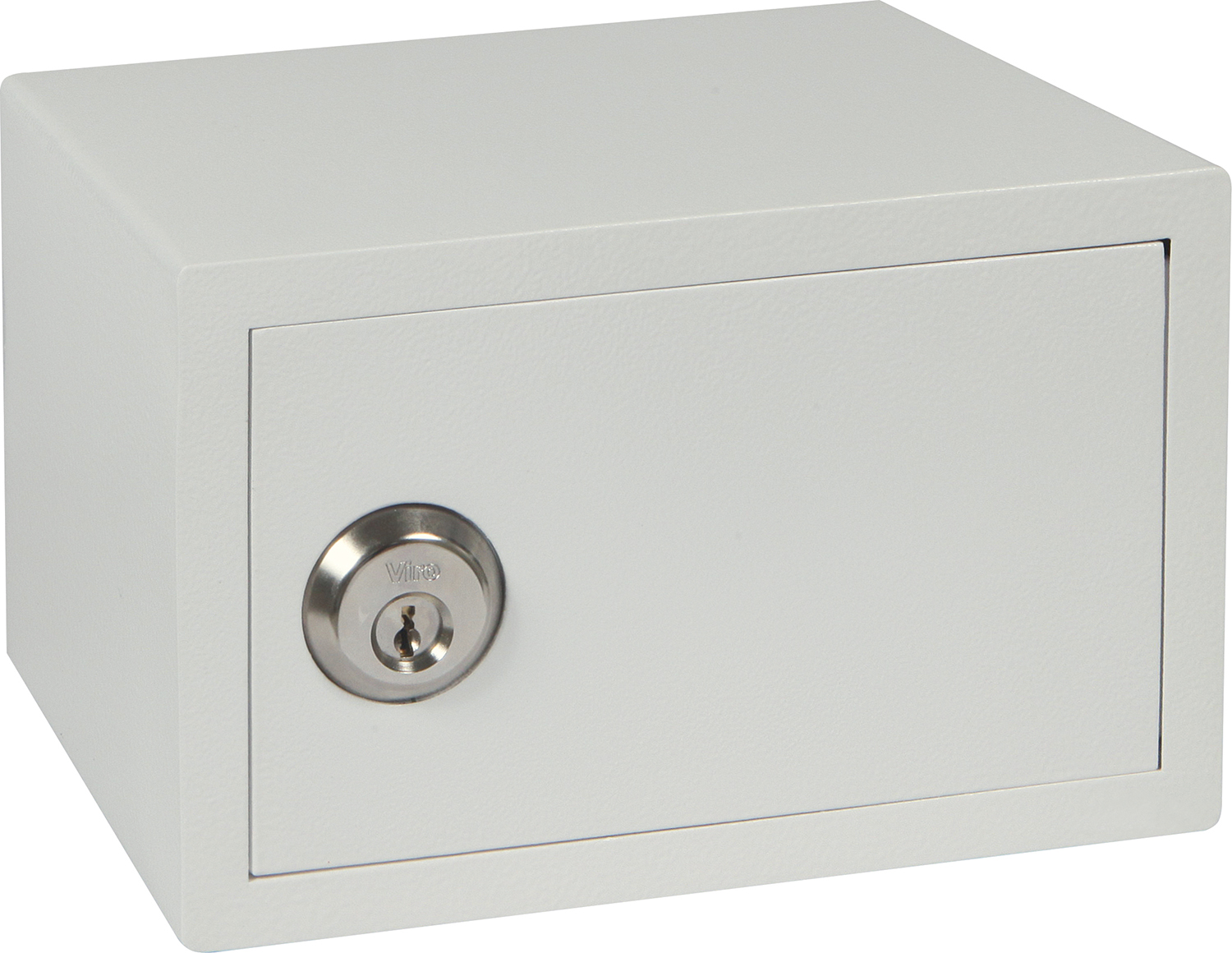 MINI - Mechanical safe - Free standing - With armoured cylinder
Case:


2 mm thick steel. Fixing holes: 2 on the back and 2 on the bottom, Ø 9.5 mm, for installation with expansion plugs in a cabinet or in the wall.

Frame:


4 mm thick steel. Attack-proof steel rebated on top and bottom sides. The frame forms a one-piece body with the case, thanks to the sturdy welding around the entire perimeter.

Door:


4 mm thick steel. .

Hinges:


hexagonal in 8 mm steel, fixed with Ø 8 mm steel pins.

Dead-bolts:


5 mm thick galvanized steel horizontal lever.

Cylinder:


4 pin + 1 fixed tooth, solid brass, with case-hardened, tempered, copper and nickel-plated steel pull-resistant and anti-drill protection.

Keys:


supplied with 3 Viro Top Security profile nickel-plated brass keys (item 027).

Mechanism:


phosphor bronze pin springs.

Packaging:


single box.

On request:


 (photos and details of the accessories):

inside lighting module (item 1.4383.0312) that lights up when the door is opened, for easy identification of small items inside the safe.

clamp set (item 4291.0758) for installing the safe in the wall.