Safes and safety cabinets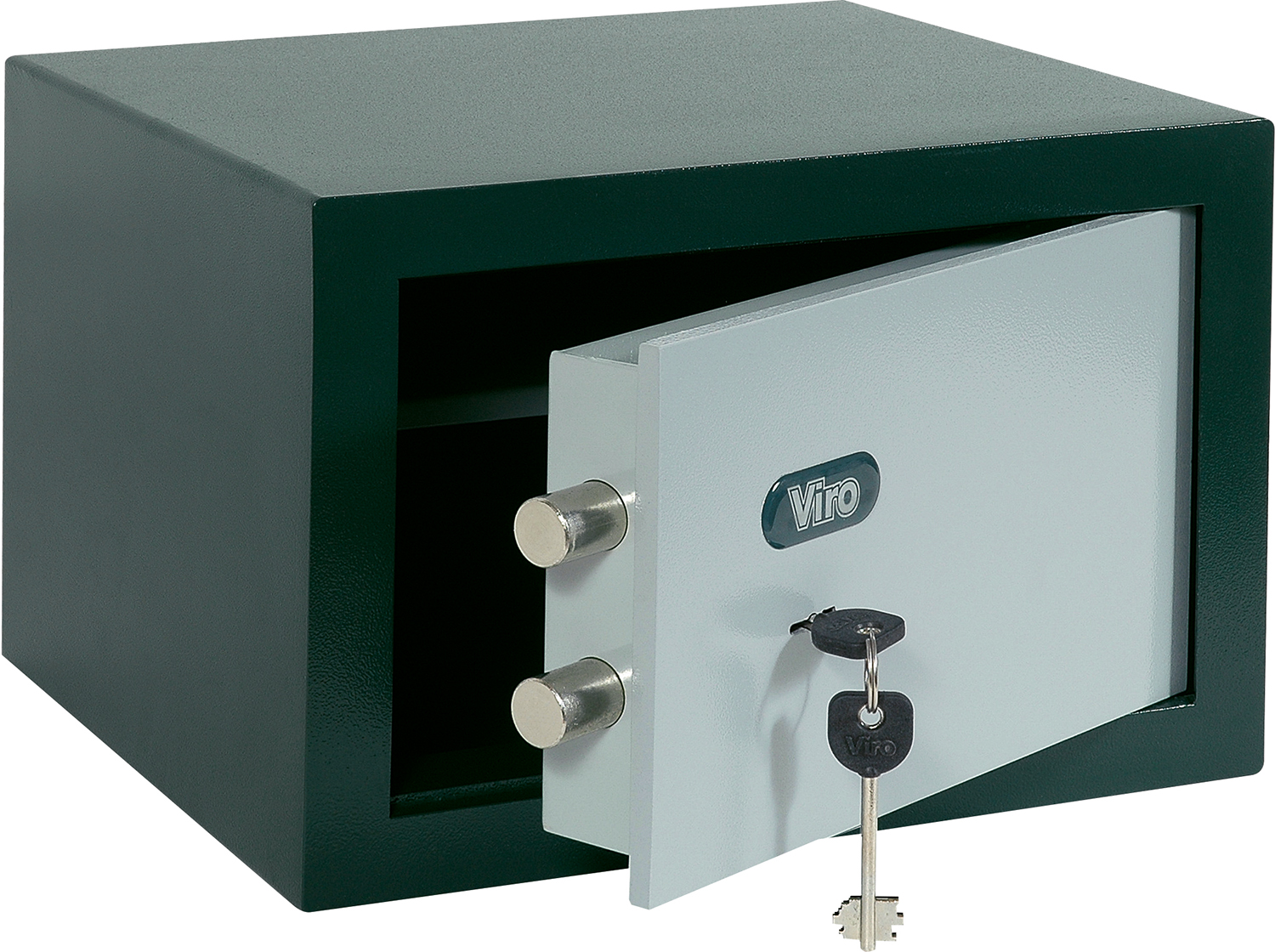 PRIVACY - Mechanical safes - Free standing - With double bit key
Case:


3 mm thick steel. Pre-drilled fixing holes: 4 on the back and 4 on the bottom, Ø 9.5 mm, for installation with expansion plugs in a cabinet or in the wall.

Frame:


10 mm thick steel. to increase resistance to attack. The frame forms a one-piece body with the case, thanks to the sturdy welding around the entire perimeter.

Door:


10 mm thick steel, banded on the hinge side to increase pull-resistance. .

Hinges:


20 mm side reinforced steel, fixed with Ø 8 mm steel pins.

Dead-bolts:


horizontal and vertical (when present) rotating, nickel-plated steel, Ø 18 or 22 mm, resistant to attack.

Keys:


supplied with 2 nickel-plated brass double bit keys with non-slip ABS covered head (item 1.078).

Mechanism:


6 gorge steel lock with different, independent depth. .

Supplied with:


1 mm thick painted steel removable shelf.

Packaging:


Personalized single box.

On request:


 (photos and details of the accessories):

inside lighting module (item 1.4383.0312) that lights up when the door is opened, for easy identification of small items inside the safe;

clamp set (item 4500.0758) for installing horizontal free standing versions in walls.
HORIZONTAL MECHANICAL FREE STANDING VERSIONS
Item
External dimensions
Useful internal dimensions
Door clearance
Thickness Frame
Thickness Door
Thickness Case
Dead-bolts Horiz.
Dead-bolts Vert.
Unit weight

No.

mm

H x W x D

mm

H x W x D

mm

height x width

mm

mm

mm

No.

No.

kg

  1.4313.30
240 x 360 x 300
230 x 354 x 234
180 x 300
10
10
3
2
-
20,6
  1.4314.35
300 x 420 x 350
290 x 414 x 284
240 x 360
10
10
3
2
2
29,7

 While stocks last