Safes and safety cabinets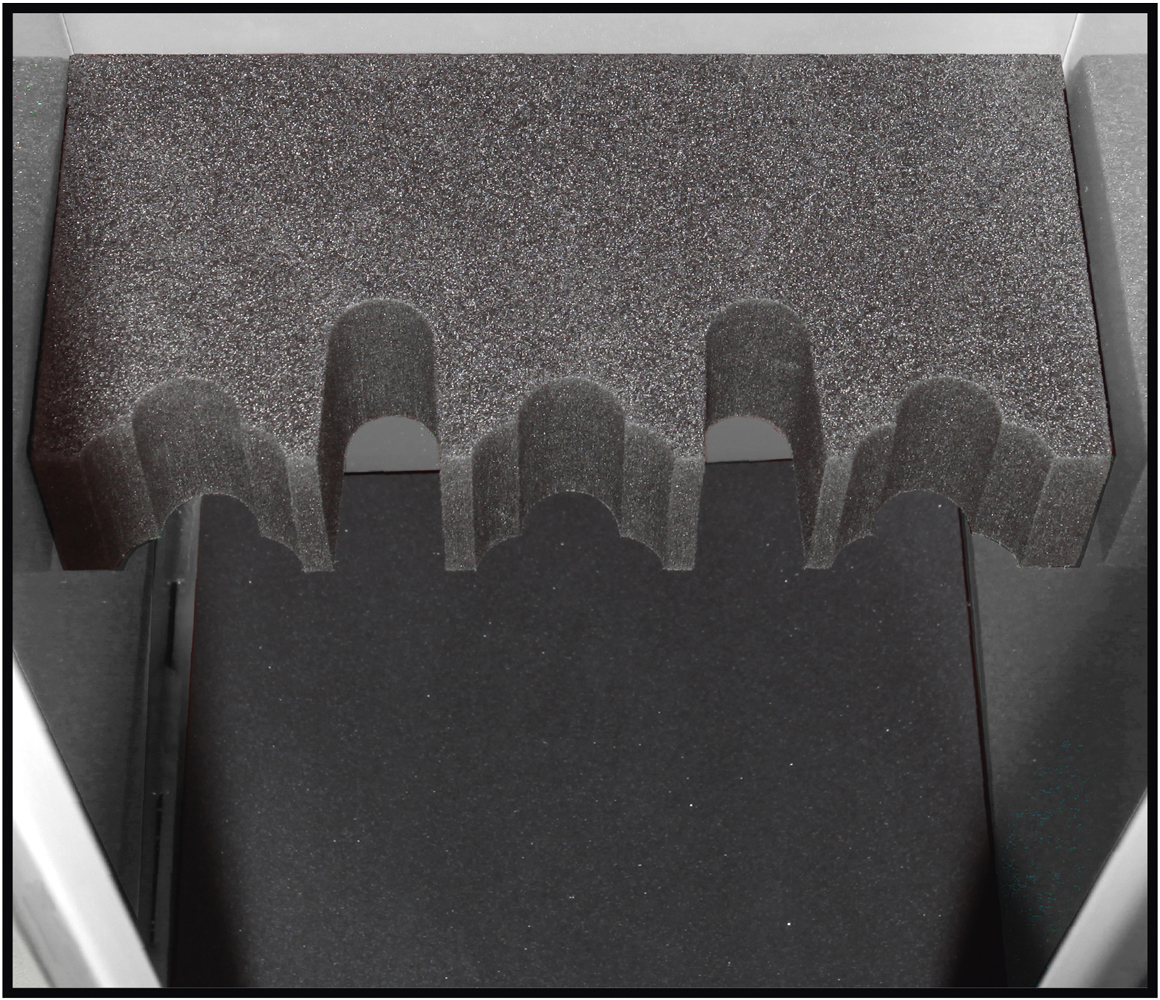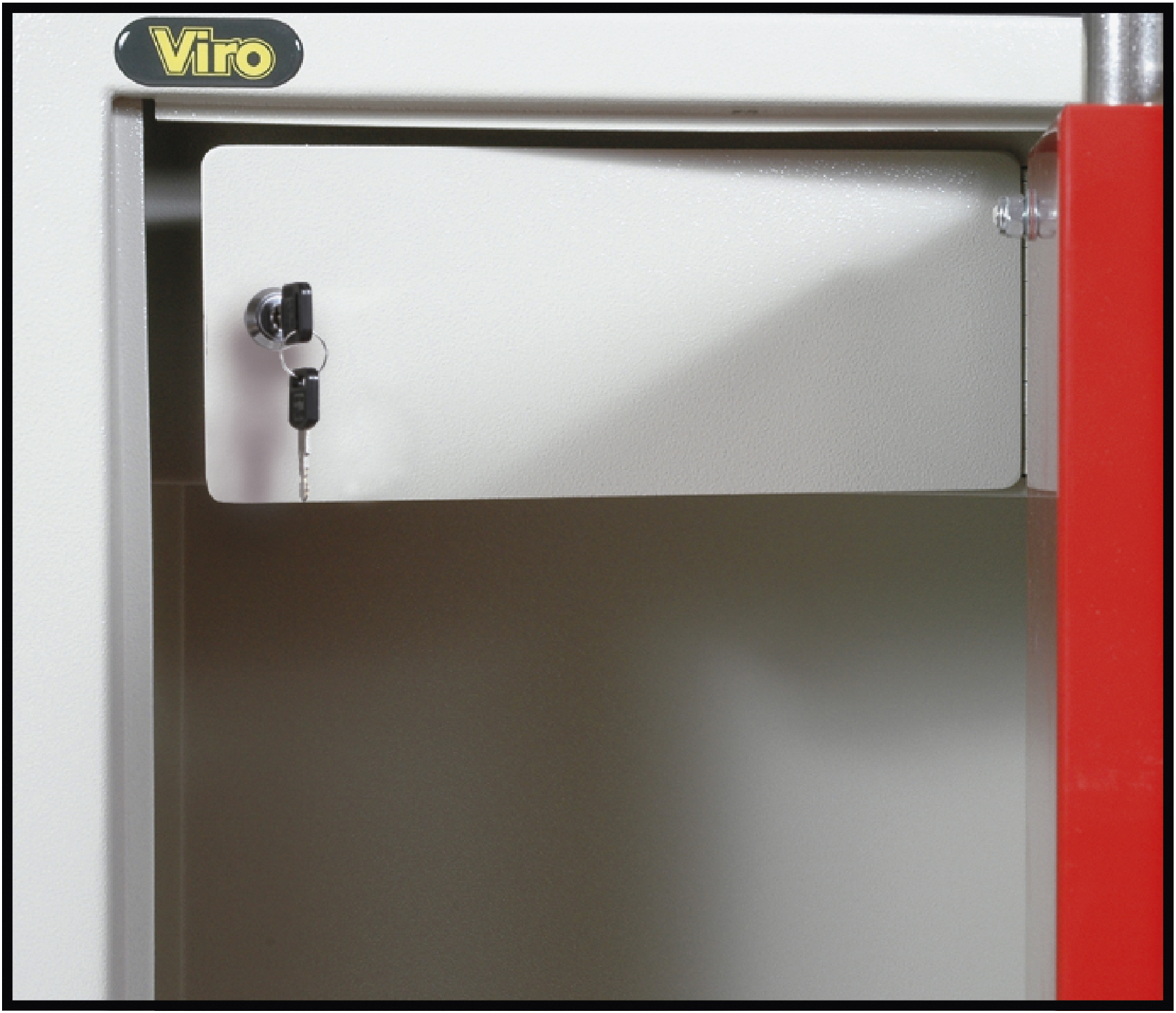 COMPACT - Safety cabinets - Electronic - Gun cabinets
These electronic cabinets do not require the use and storage of keys. Therefore, they are ideal when it is necessary to prevent people (e.g. children) from having access, even accidental, to the weapons.
MECHANICAL FEATURES:

Case:


1.5 mm thick . Rounded edges to avoid abrasion. 2 through holes, Ø 10 mm, on the rear for fixing to the wall with expansion plugs.

Door:


2 mm thick steel, rebated on three sides, . Door back cover 2 mm thick steel.

Hinges:


Ø 14 mm steel, fixed with Ø 7 mm steel pins.

Dead-bolts:


nickel-plated steel, rotating, resistant to attack: 2 horizontal Ø 22 mm and 2 vertical Ø 22 mm.

Thumb turn:


non-slip ABS with programmed breakage steel shaft: , , .

Mechanism:


open/close control microswitch of the door;

ADA compatible keypad with Braille markings and acoustic confirmation (sightless people are able to recognize the exact layout of the keys and their activation);

the layout of the keys limits typing errors;

emergency cylinder protected by tempered and nickel-plated steel plate; supplied with 2 disc keys for emergency opening (item 052), in a sealed envelope.

ELECTRONIC FEATURES:

Power supply:


technology (4 alkaline 1.5V batteries) to extend battery life to a maximum ().

Electronic board :


protected against break-in attempts by high voltage electric shocks and against incorrectly inserted batteries (the electronic boards of most cabinets on the market are seriously damaged by incorrect battery insertion).

Connectors:


optimized number to maximize board reliability.

Non-volatile memory:


stored code is not erased if the batteries are removed.

Indicator LEDs:


(; ) (; ).

Combination:


(100 million possible combinations). The code can only be changed when the door is open, using the C key on the keypad.

Supplied with:


high density scratch-proof polyethylene gun housing and rack.

Packaging:


single box.

On request:


(photos and details of the accessories)

inside lighting module (item 1.4383.0312) that lights up when the safety box is opened, for easy identification of small items inside.
COMPACT - gun cabinets - with electronic combination lock
Item
Equipped with
External dimensions
Useful internal dimensions
Unit weight
Packaging Volume

No.

cm

H x W x D

cm

H x W x D

kg

m³

  4440.T5
5 Gun housings
150 x 27 x 29
131 x 26,7 x 23,7
36,5
0,14
  4440.T10
10 Gun housings
150 x 53,6 x 38
131 x 53,3 x 32,7
65,7
0,21

 While stocks last