Rim door locks, SPRANGA, doorclosers, panic devices and cylinders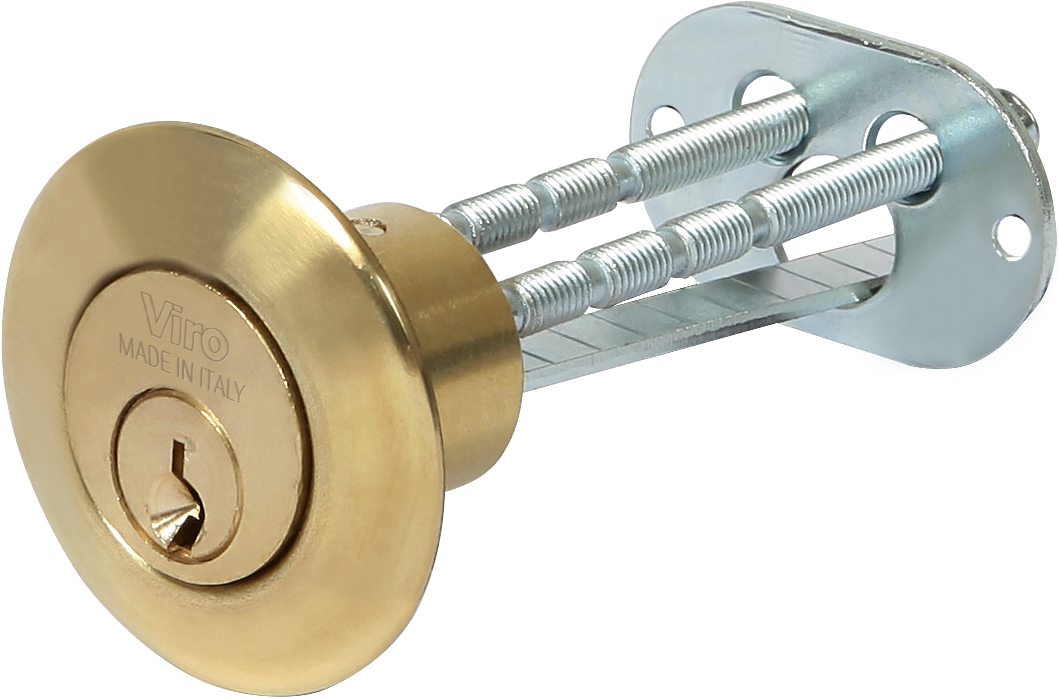 External cylinders for mechanical and electric rim door locks
Body:


solid brass, adjustable length.

Plug:


brass, 5 pins.

Keys:


supplied with 3 Viro profile nickel plated brass keys.

  Versions available with universal profile keys to replace the most common locks already installed with no need to withdraw keys in use. Universal profile Cylinders can be re-keyed with keying kit

Mechanism:


mushroom brass counterpins, ;

phosphor bronze pin springs.

:


brass escutcheon, oval plate and fixing screws.

Packaging:


single packs, in polyethylene bags, in 12 piece boxes.