Rim door locks, SPRANGA, doorclosers, panic devices and cylinders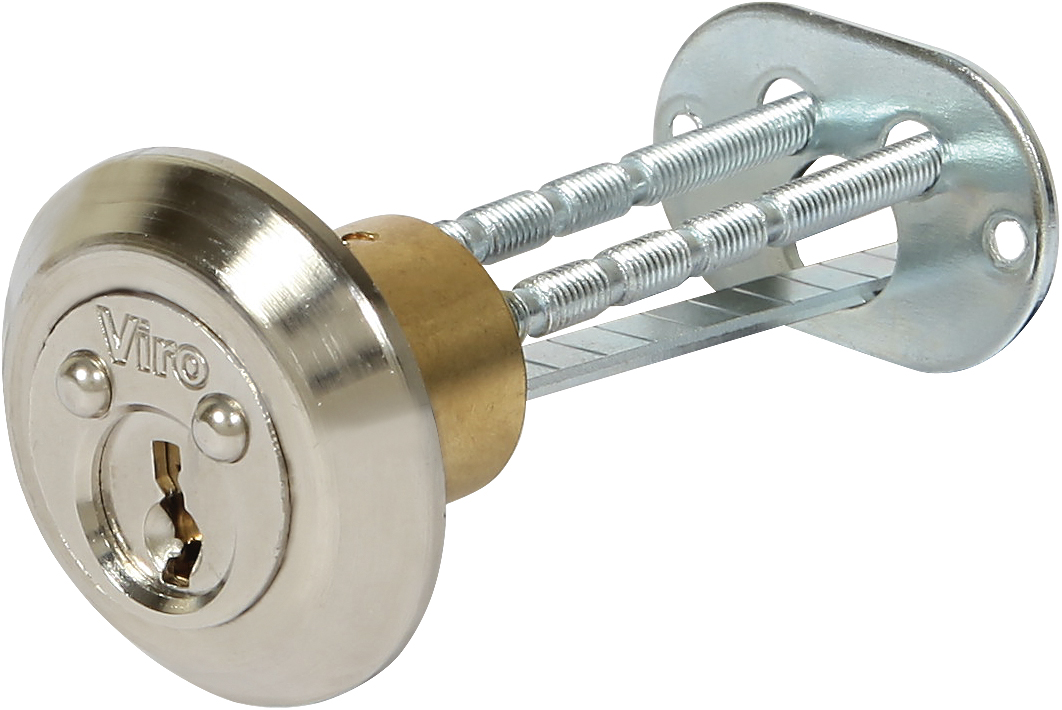 External cylinders for mechanical and electric rim door locks
Armoured model item 1.711
Body:


solid brass, adjustable length, protected by case-hardened, tempered, copper and nickel-plated steel disc and by a resistant to attack and anti-drill plate.

Plug:


brass, 6 pins.

Keys:


Keys:supplied with 3 Viro Top Security profile nickel-plated brass keys.

Mechanism:


mushroom brass counterpins, ;

phosphor bronze pin springs.

:


nickel-plated brass escutcheon, oval plate and fixing screws.

Packaging:


single packs, in polyethylene bags, in 3 piece boxes.