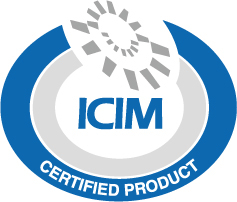 UNI EN 12320
MONOLITH
The one-piece body special steel padlocks form part of the new generation of elegant padlocks, offering maximum resistance and security.
The one-piece body, the dead-bolt and the anti-drill plate of the cylinder are treated with the "NIPLOY PROCESS", an innovative chemical nickel-plating process which ensures a high corrosion-proof standard.
Body:


one-piece, special case-hardened, tempered steel.

Finish:


"NIPLOY PROCESS" corrosion-proof nickel plating.

Dead-bolt:


Ø 13 mm case-hardened, tempered steel, rotating dead-bolt, resistant to attack. Grip with programmed breakage dead-bolt head, to prevent the dead-bolt to be pulled-out.

Security cylinder:


7 pins, replaceable and re-keyable, protected by a rotating burglar-resistant, anti-drill plate in special case-hardened and tempered 4.4 mm thick steel.

Keys:


supplied with 2 Viro Top Security profile nickel-plated brass keys.

  Versions available with patented profile keys (form trademark) which can only be duplicated by Viro (.PB profile) or versions which can be duplicated only by Viro authorized centres (.PV profile).

Mechanism:


first set of tempered inox stainless steel pins and counterprins;

mushroom brass counterpins, pick-resistant;

inox stainless steel (AISI 316) latch;

inox stainless steel springs pins;

inox stainless steel latch spring.

SPARE CYLINDER:


item 4743 with accessory for cylinder replacement.

Packaging:


single box visual pack.
MONOLITH
 

Item

Body dimensions

Horizontal and vertical clearance

Dead-bolt diameter

Keys

Unit weight

Pcs. per pack

 

No.

mm

A x B x E

mm

F x C

mm

D

Item No.

g

No.

 
  4143
78 x 62 x 30
28 x 12,5
13
039
850
1
 
  4144
87 x 70 x 30
37 x 20,5
13
039
1015
1
For versions with patented profile keys the item code should be followed by: .PV or .PB
SPARE PARTS
|   | Item | Description |
| --- | --- | --- |
|   | No. |   |
|   |   4743 | SPARE CYLINDER with accessory for cylinder replacement |