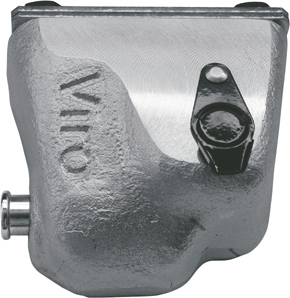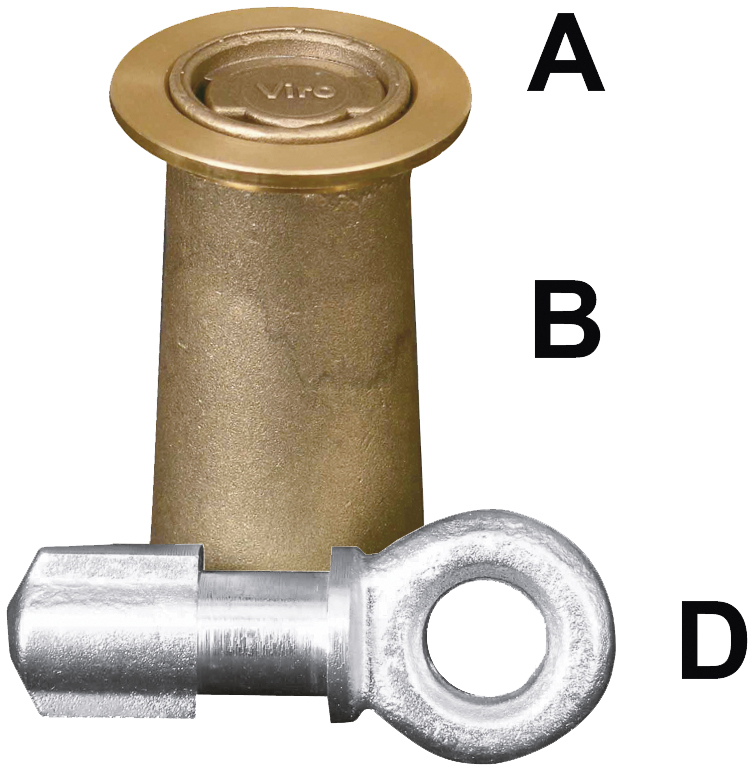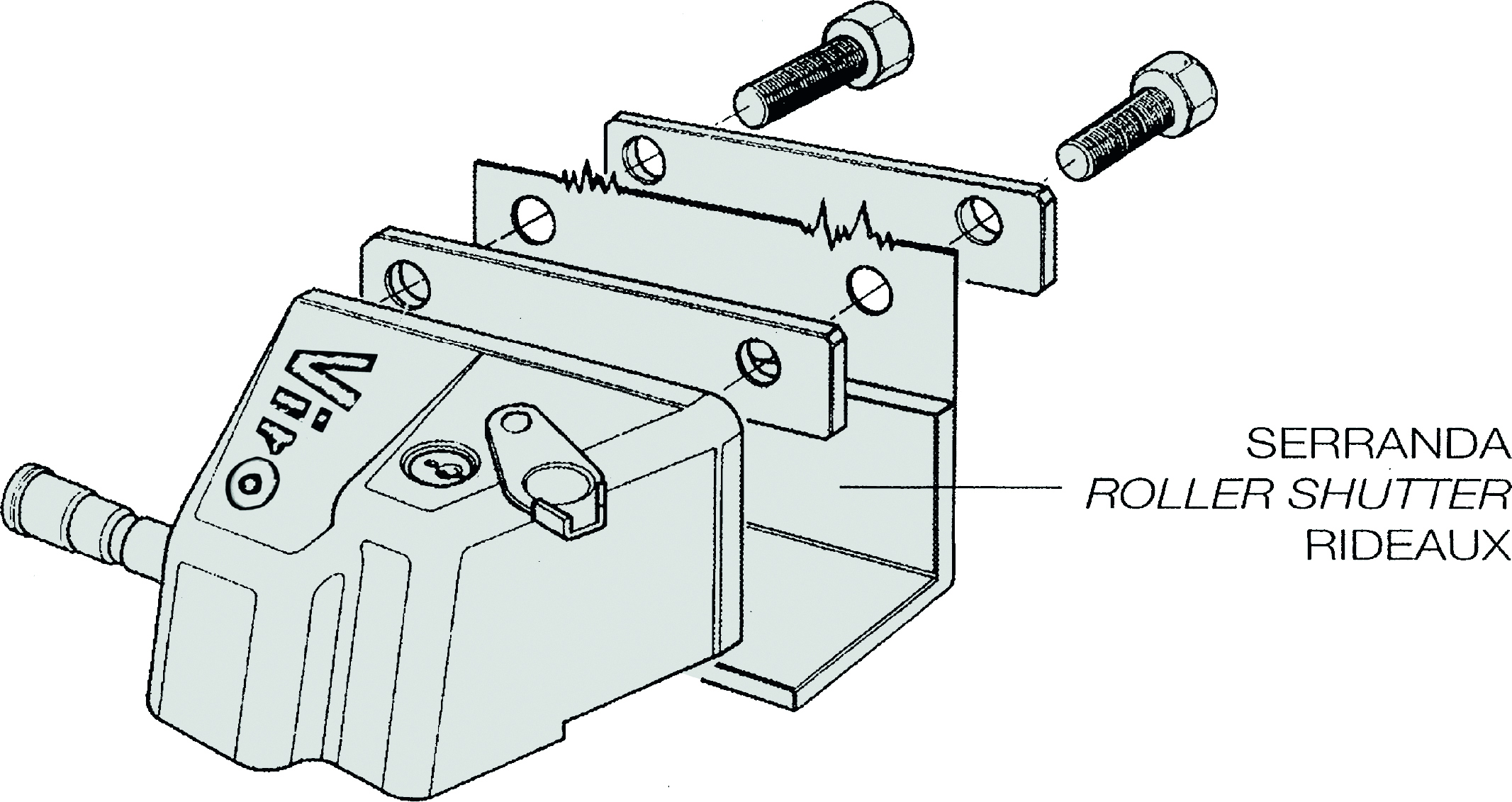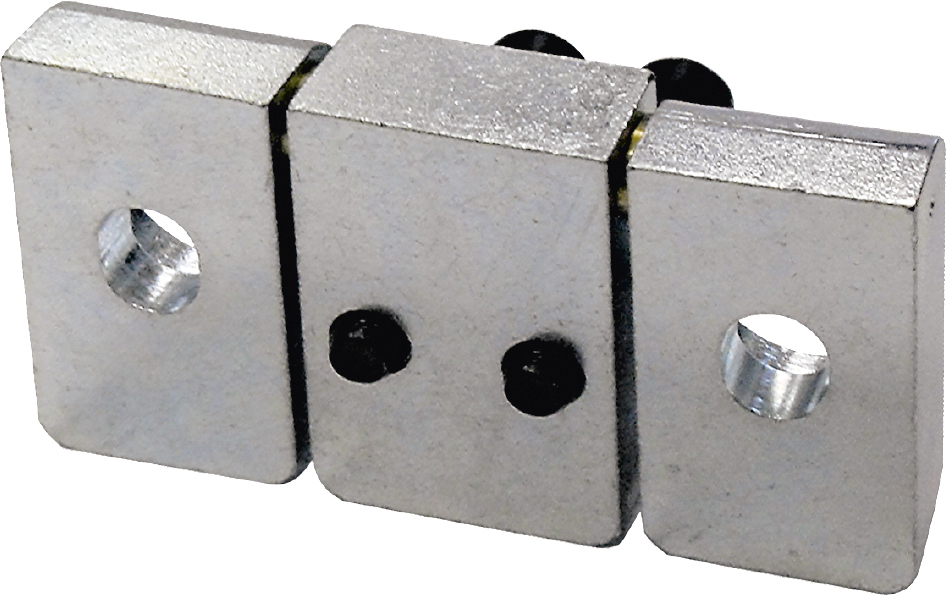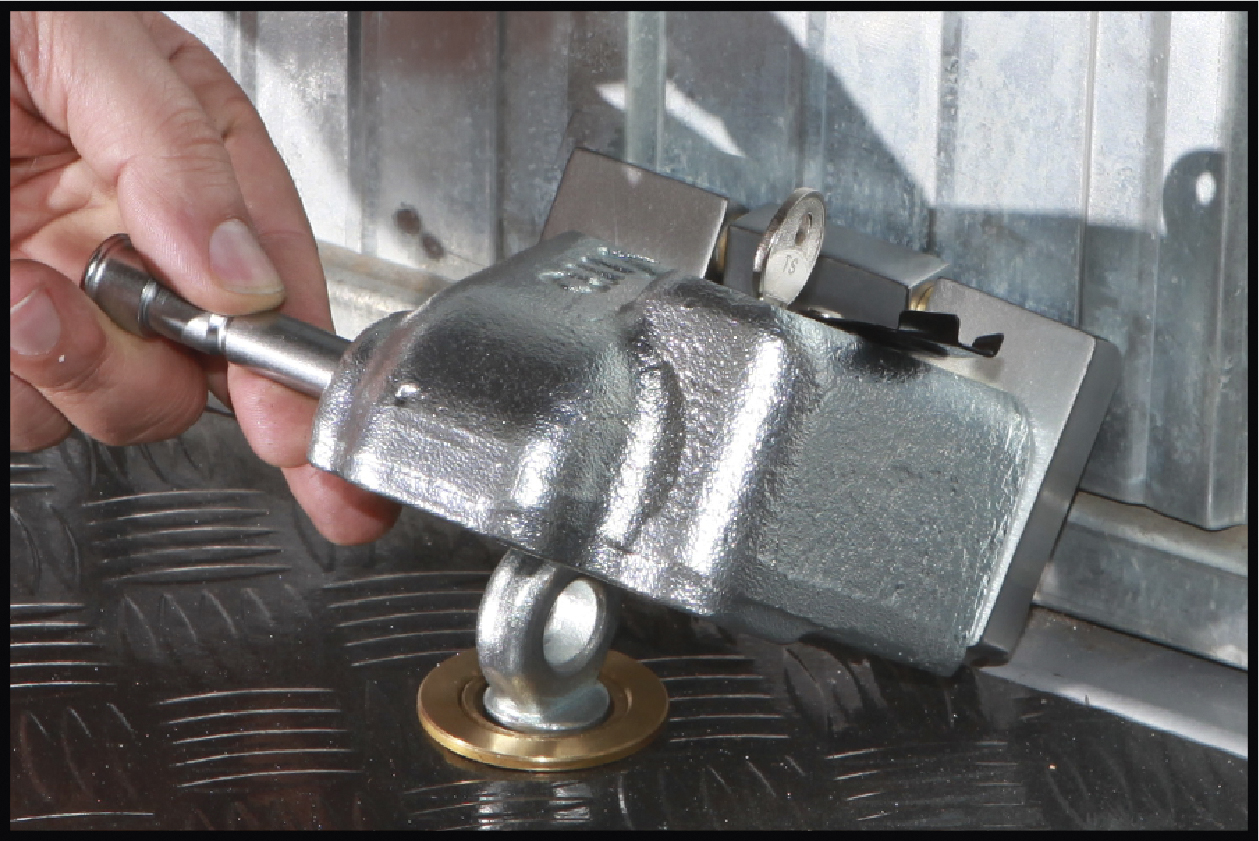 Body:


one-piece, solid galvanized steel.

Dead-bolt:


Ø 12 mm case-hardened, tempered, copper, nickel and chrome-plated steel rotating resistant to attack dead-bolt., .

Cylinder:


7 pin plug, with case-hardened, tempered, copper and nickel-plated steel .

Keys:


supplied with 4 Viro Top Security profile nickel-plated brass keys

Mechanism:


key removable in locked and unlocked position;

phosphor bronze pin springs.

:


brass floor anchoring device with sprung dust cover and brass device ring nut;

forged and galvanized steel removable device locking ring;

steel plates and screws for locking to the roller shutter.

Packaging:


single box.

On request:


galvanized steel accessory for installation of the CONDOR on up and over doors (item no. 4218.0469).