MORTISE DOOR LOCKS AND CYLINDERS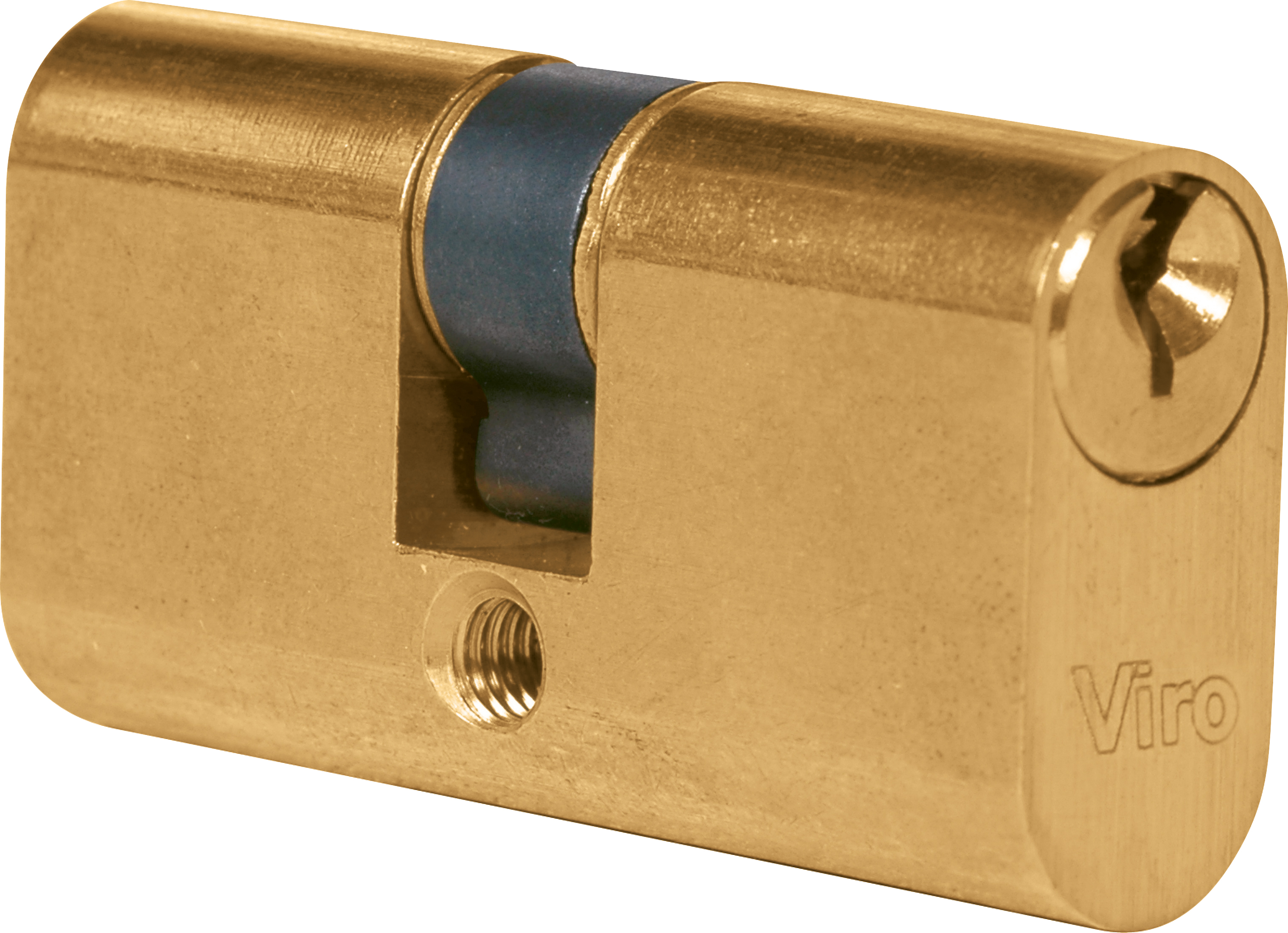 Oval cylinders for metal frame locks
Body:


solid extruded, pickled brass.

Plug:


brass, 5 pins.

Keys:


supplied with 3 Viro profile nickel plated brass keys.

  Versions available with patented profile keys (form trademark) which can only be duplicated by Viro (.PB profile) or versions which can be duplicated only by Viro authorized centres (.PV profile).

Mechanism:


brass counterpins, some mushroom-shaped, ;

phosphor bronze pin springs;

Supplied with:


metric pitch fixing screw.

Packaging:


single packs, in 10 piece boxes.