MORTISE DOOR LOCKS AND CYLINDERS

Latch only - Steel version - Square corners
Case:


painted steel completely closed case.

Standard latch:


solid nickel-plated brass. .

Mechanism:

Plate:


steel, .

Striking plate:


not supplied with the lock.

Supplied with:


fixing screws for the lock and fixing screw for the cylinder.

Packaging:


in 50 piece white multiple box.

On request:


nickel-plated steel striking plate (item 1.7435.0606.2.009).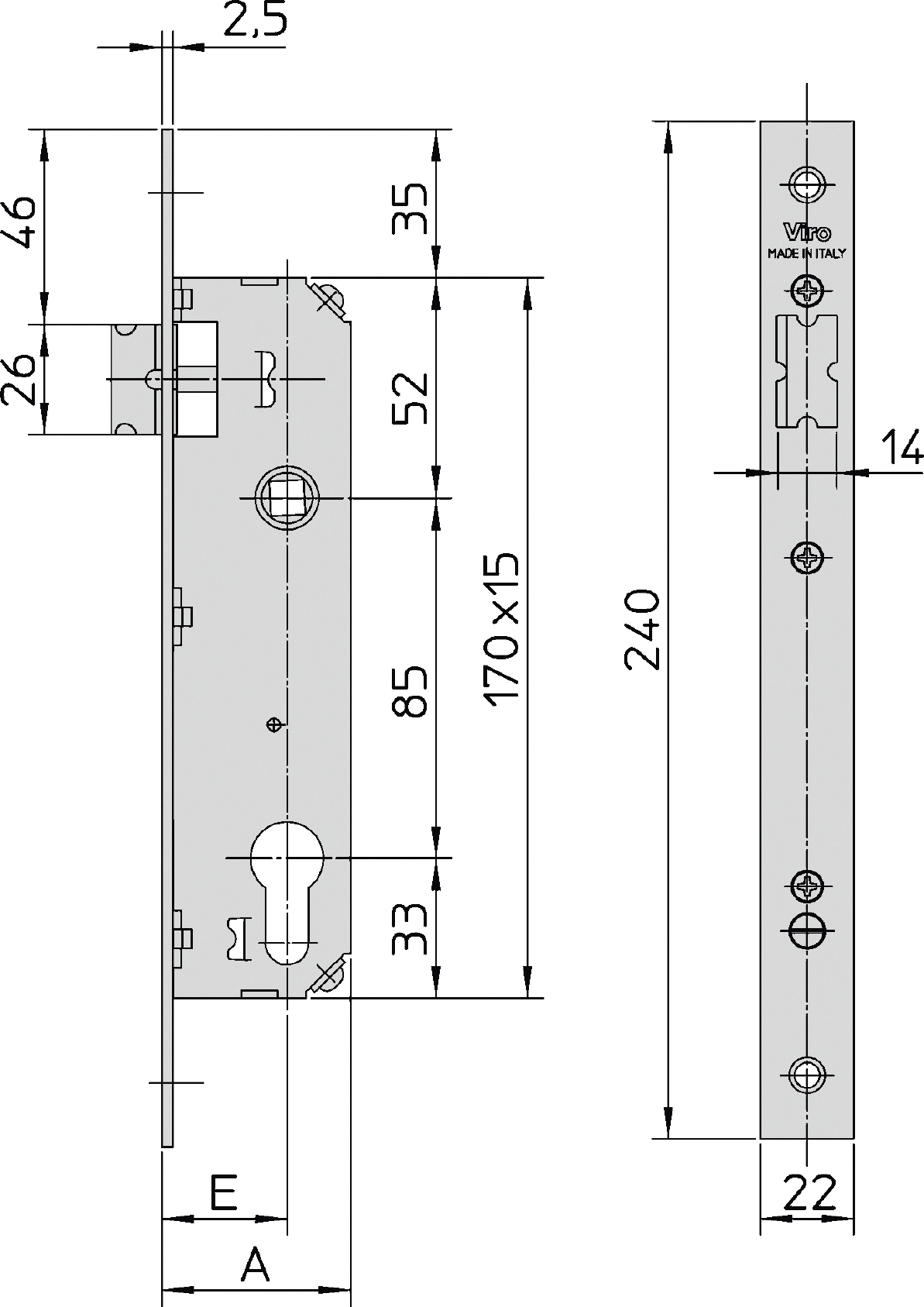 Latch only - Steel version - Square corners
OPTIONAL NICKEL-PLATED STRIKING PLATE WITH SQUARE CORNERS AND JAMB PROTECTION FINITEM 1.7435.0606.2.009 100 pieces per pack.