Keys, special executions, merchandisers, customizations and special visual packs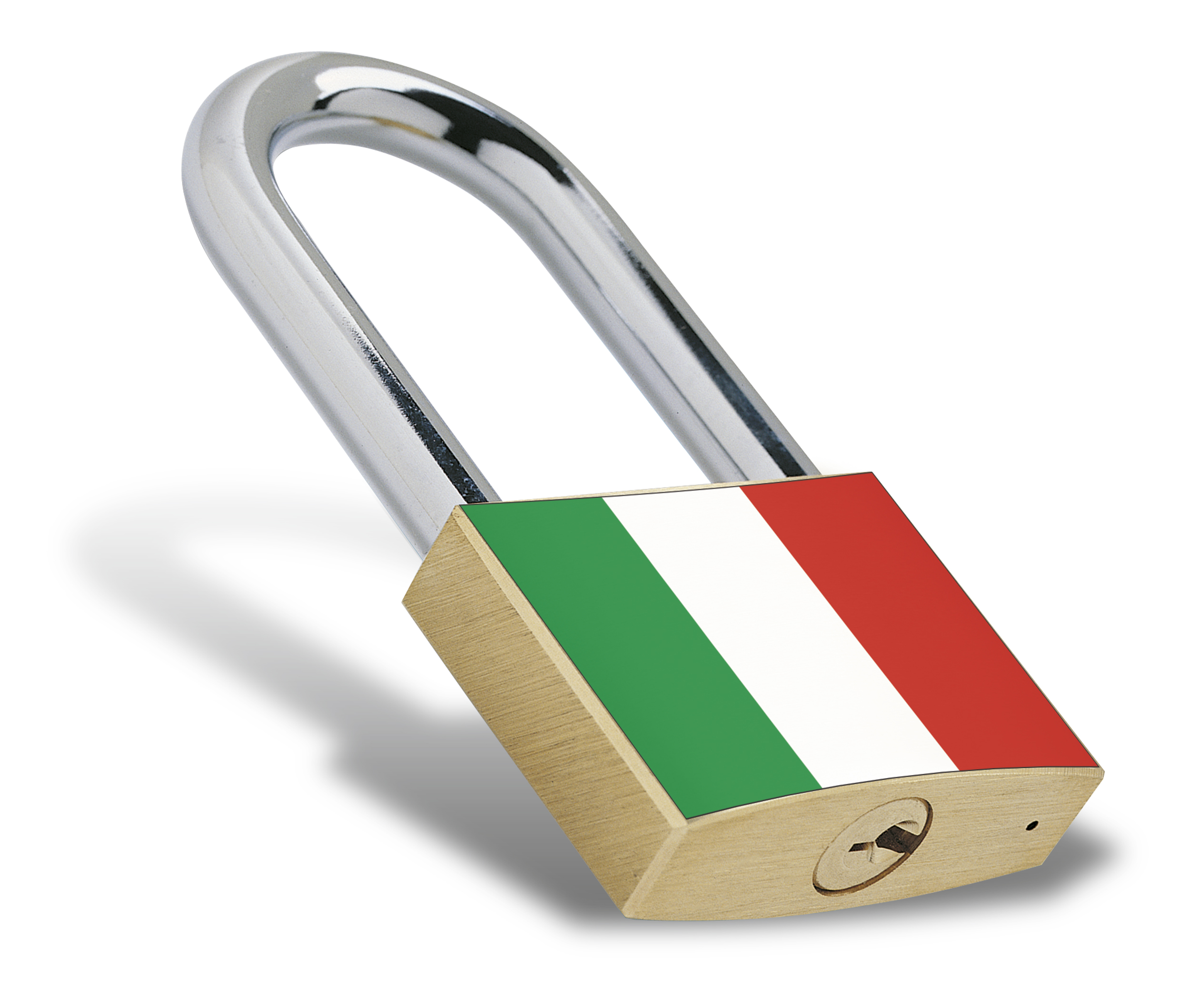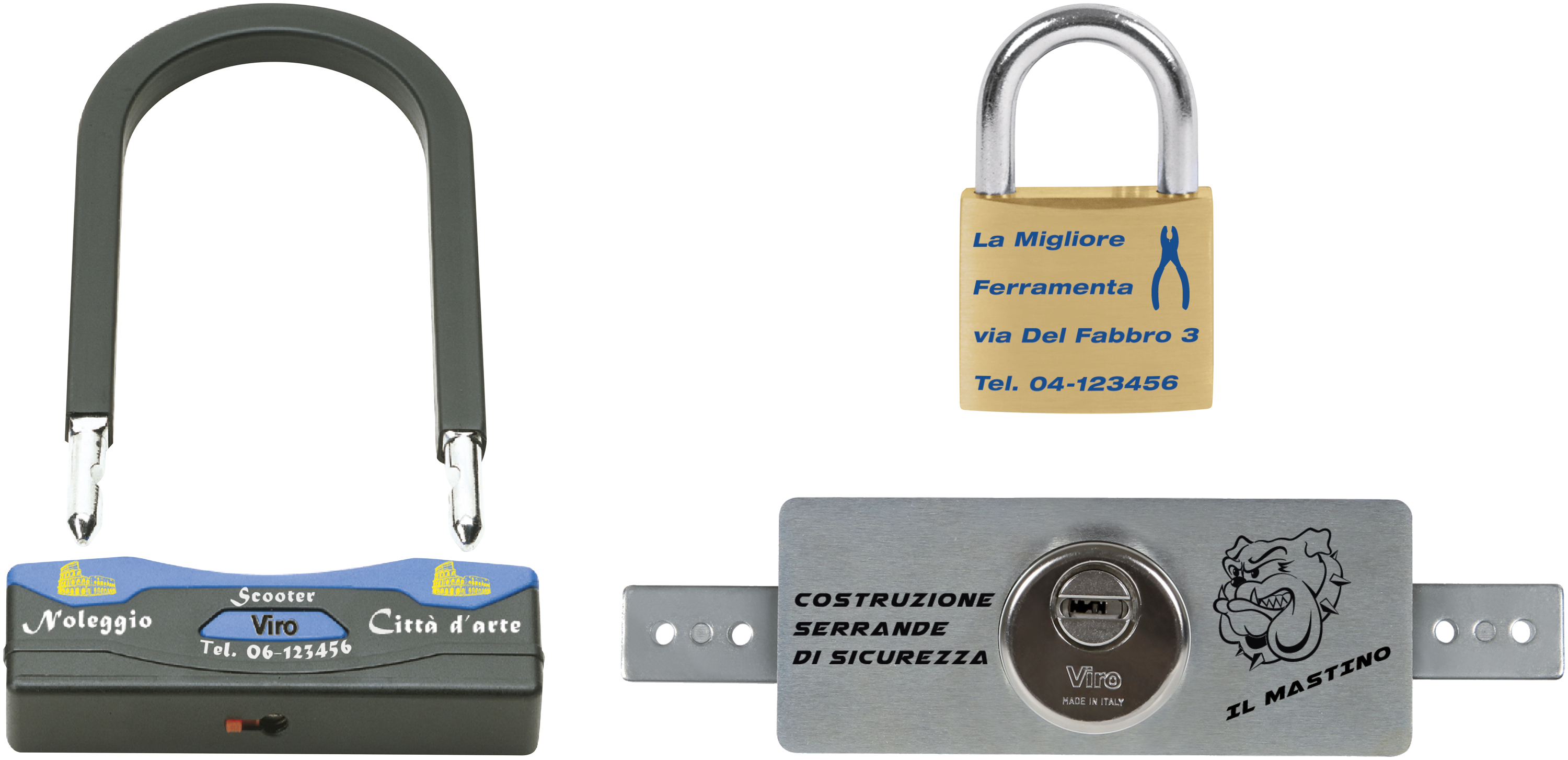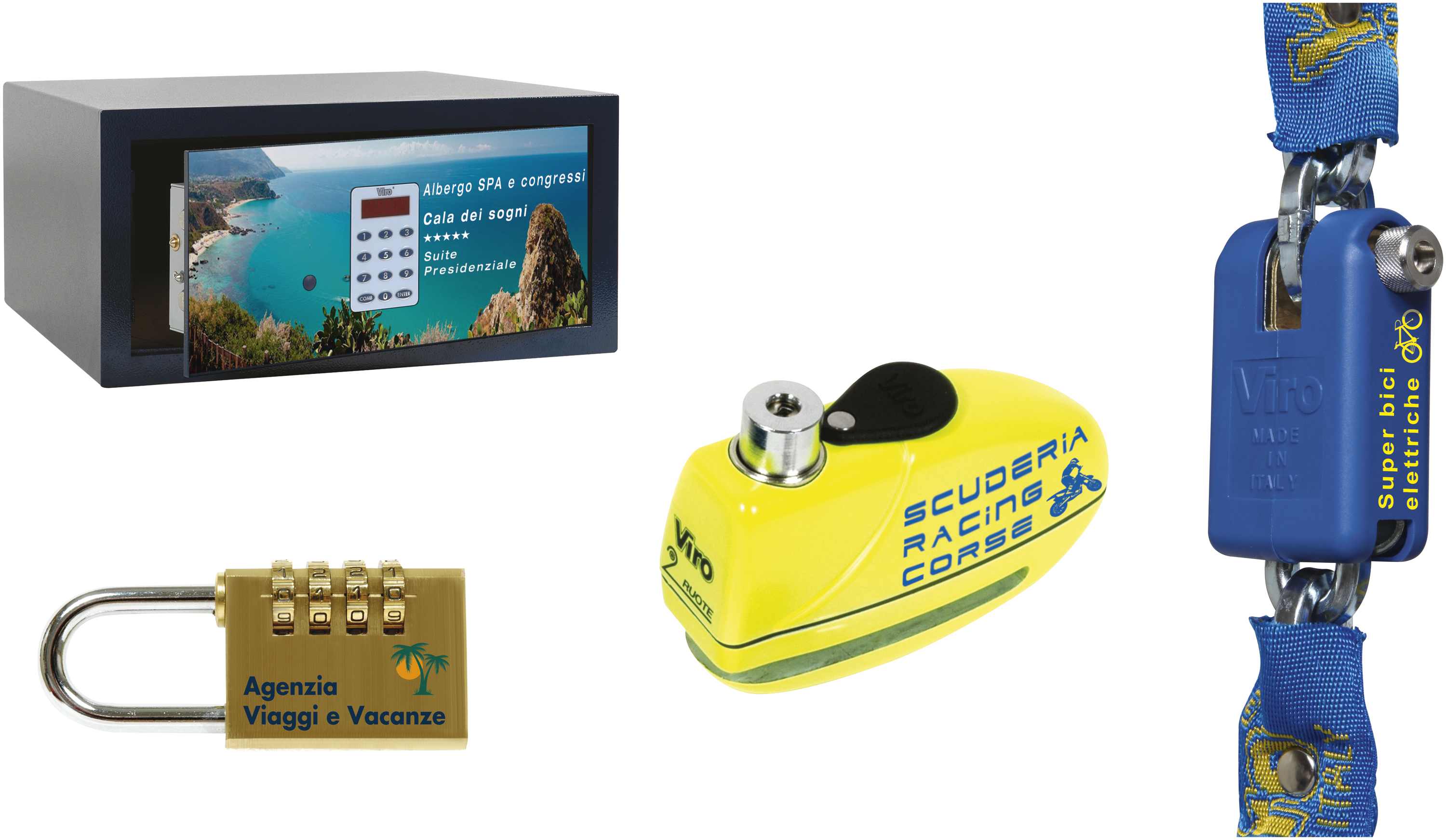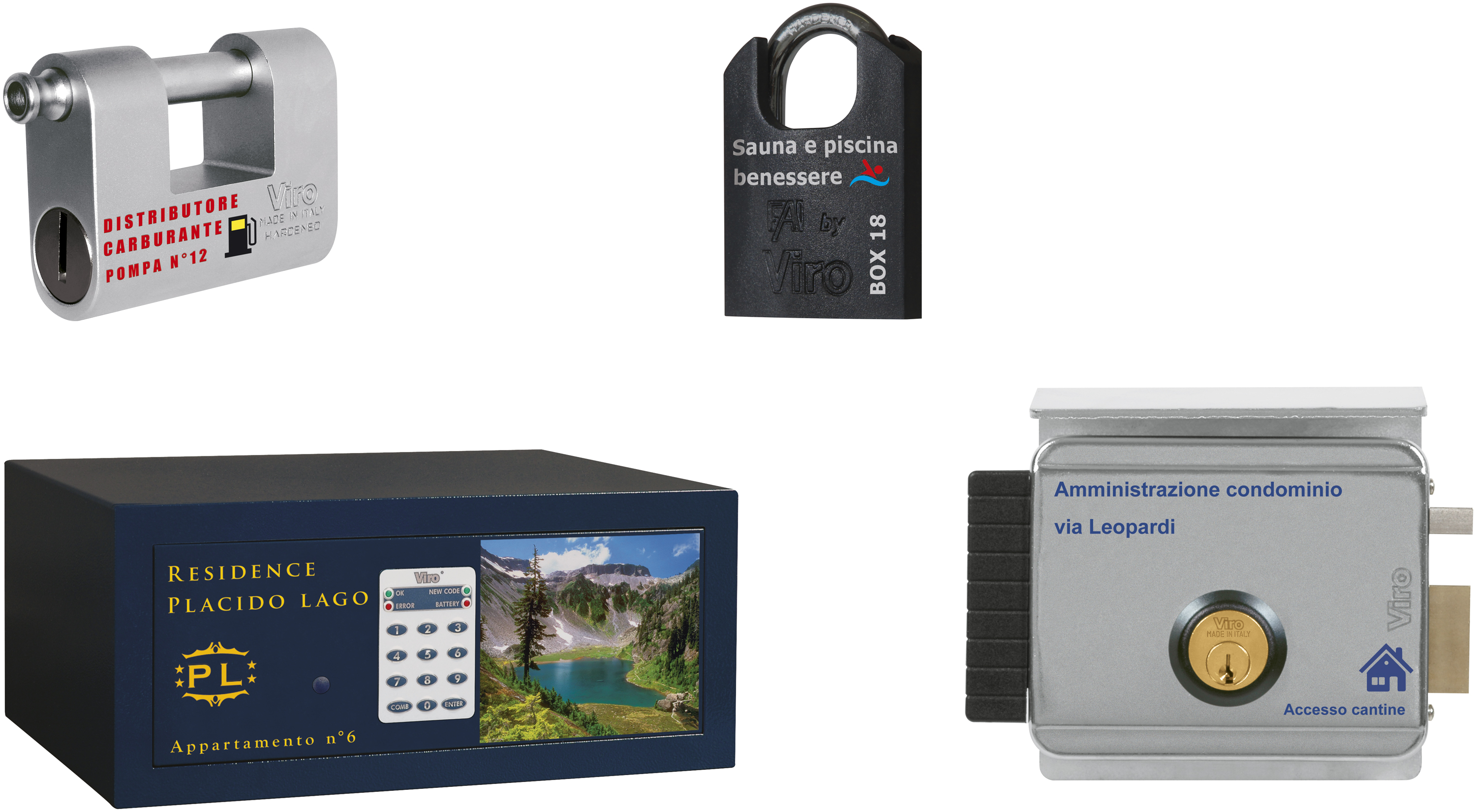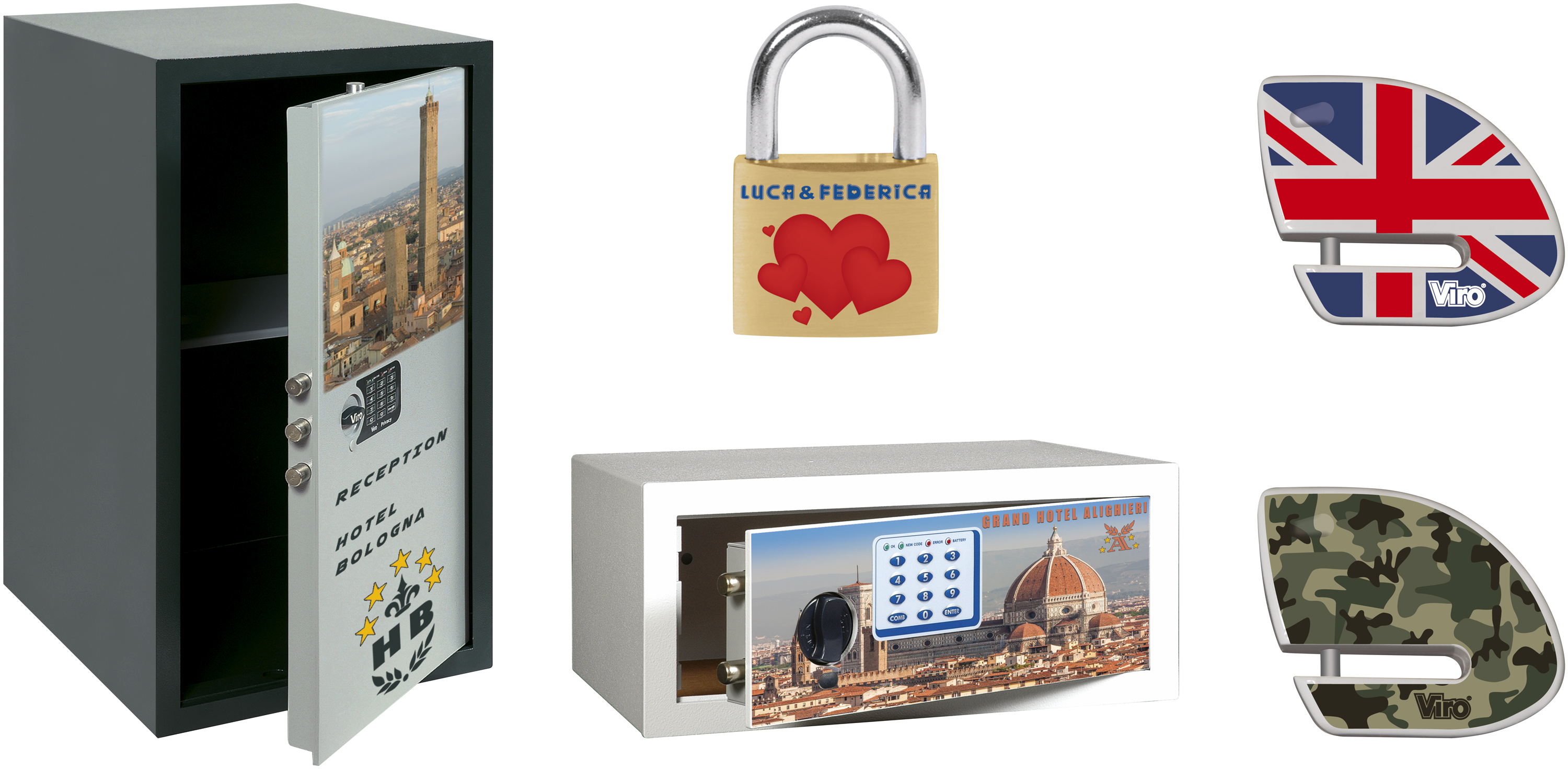 Product customizations
PROMOTE YOUR BUSINESS!
SATISFY YOUR CUSTOMERS' NEEDS!
We are waiting for your logo, your pictures, your ideas!
Send preferably vector format files:
.eps .ai .pdf
Choose either a sticker or a print applied directly to the item for any quantity required. With a small surcharge you can customise it with: mottos, logos, pictures, data

Put your logo and contact details on the product, you'll be immediately reachable and it will promote your business!

Offer customised products to industrial customers or to City Councils to be a step ahead your competitors!

Supply your customers that have a business with products with their brand and slogan it will make you stand out from the crowd!

Identifying the closing systems of gyms, saunas, pools, accommodation facilities, etc. with numbers, symbols or letters will facilitate the access and retain your customer!

Fulfilling a wish of your customer with a unique product will eliminate the competition and allow you to benefit with higher margins!

ALL VIRO PRODUCTS CAN BE ORDERED IN DOUBLE BLISTER!

In addition to the products already provided in visual packs, other Viro products can be supplied, on request, in double blister; (except obviously SPRANGA locking bars, safes, safes and safety cabinets and 2Ruote products as cables and chains).

The Viro double blister:

- can be hanged with hooks;

- can be placed on the shelves;

- the internal cardstocks can be personalized;

- can be supplied with sealed locking points or openable and closeable.
CUSTOMISED UV PRINT
DIMENSIONS OF SQUARE PLACE WITHIN WHICH THE IMAGE FALLS
cm
3 x 3
6 x 6
10 x 10
15 x 15
20 x 20
25 x 25
30 x 30
max 33 x 50
Customised UV print can be made only on flat objects weighing up to 5 kg and maximum thickness 10 cm.
SCRIBE MARKING CHARACTERS
BRASS PADLOCK BASE DIMENSION
mm
20 - 40
50 - 90
Scribe marking characters can be made only on satin brass surfaces.
CUSTOMIZED PVC LABEL
DIMENSIONS OF SQUARE PLACE WITHIN WHICH THE LABEL FALLS
cm
3 x 3
6 x 6
10 x 10
20 x 20
30 x 30
40 x 40
50 x 50
max 135 x 135