Bike, scooter and motorbike locks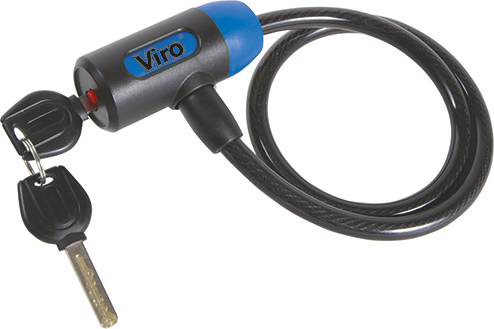 Twisted cable locks


semi-flexible steel Ø 10 mm, 60 cm long. Scratch-proof semi-transparent black PVC cover.

Keys:


 supplied with 2 nickel-plated brass automotive type keys, with ergonomic non-slip ABS grip.

Mechanism:


10 disc plug, protected by scratch-proof ABS cover;

lock protected by weather-proof cap.

Packaging:


single visual pack, in polyethylene bags in 12 piece boxes.